It's time to start thinking about little Easter gift ideas that the kids can give their friends.  Honestly, it's not necessary for kids to give their friends gifts, so certainly don't feel you have to, but it's just something that my kids have enjoyed over the years, they like to give their closest friends or sporting team mates a little something at Easter and Christmas.
My go to gift idea for the kids friends is bags of mini easter eggs. Purely because they are easy to together and not very time-consuming.  This is definitely a task the kids can help, or even do themselves!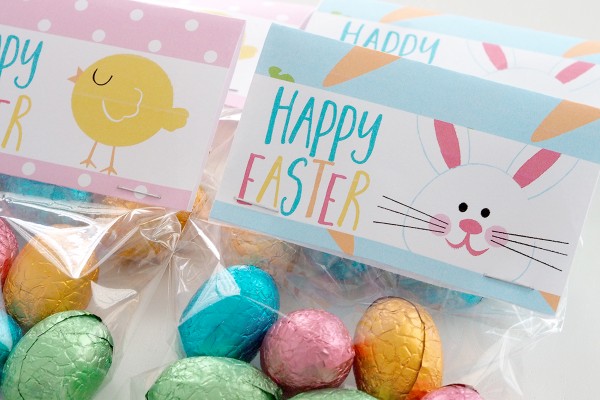 Printable Easter Bag Toppers
Easter Bag Toppers make a simple, cute and inexpensive gift idea.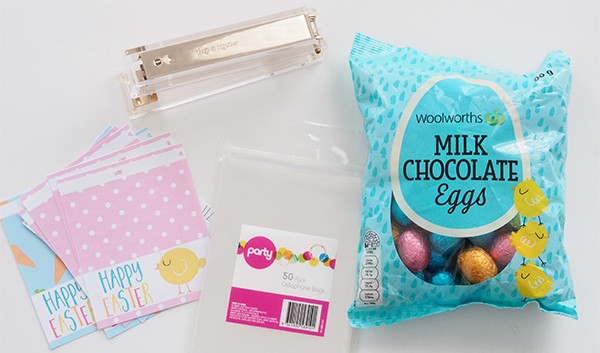 What you will need:
Easter Eggs or marshmallows
Clear cellophane bags, these can be found in the party section of most dollar stores, Woolworths or Kmart
Stapler
Scissors or paper cutter
Happy Easter Bag Topper, I have many designs available in my shop, including 2 new designs for 2016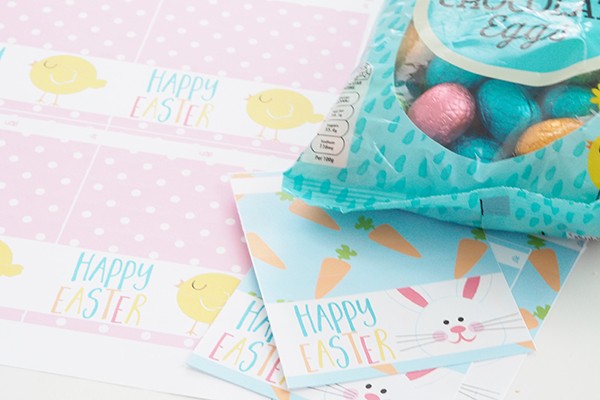 Using the scissors or paper cutter, make 4 individual labels.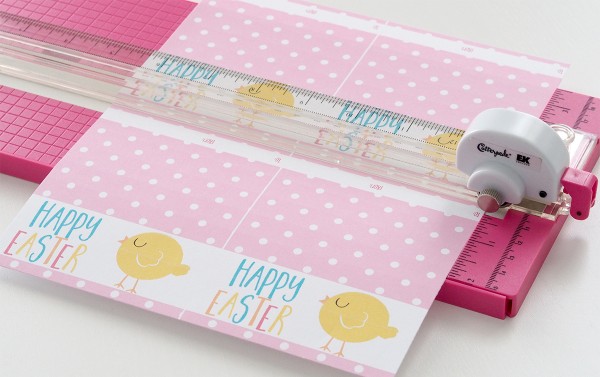 Place your eggs in the clear bag. All bags are different sizes, so it's hard to find one that will fit the label perfectly.  When this is the case I fold the edges of the bag into the centre and then fold the top of the bag over towards the eggs to make desired bag size.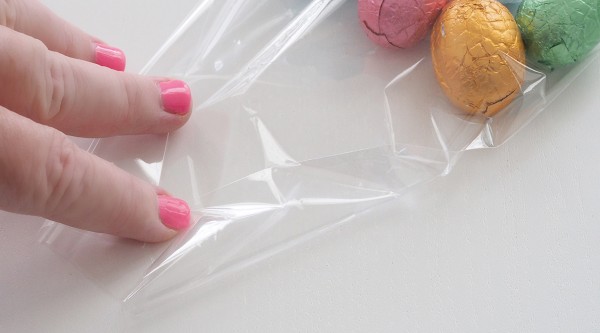 Then the end result, a really cute, quick and easy gift idea.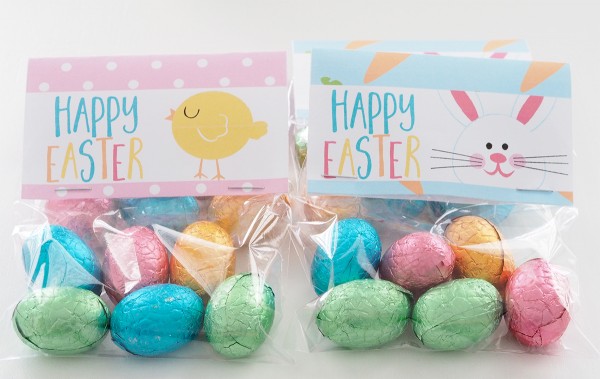 Easter Bag Topper Designs
The following Easter Bag Toppers are available in my shop, many designs to choose from, all instant download, so you can print and start creating Easter gifts straight away.
Print as many labels as you need!
AVAILABLE TO PURCHASE IN MY SHOP HERE, or click on images below to visit direct page, many more colours available.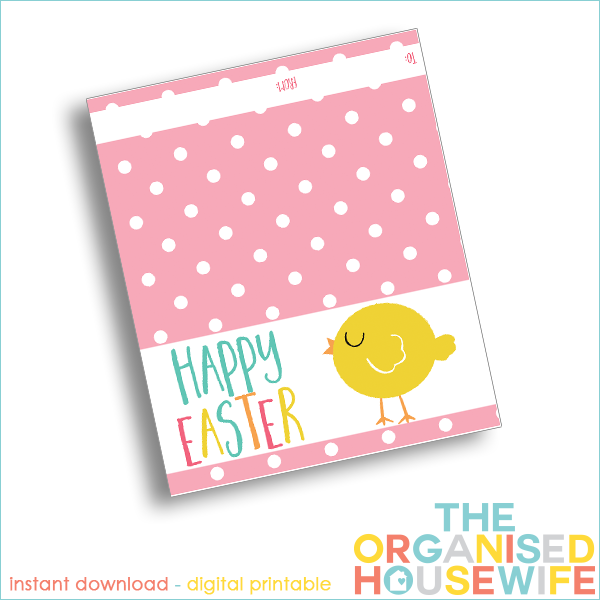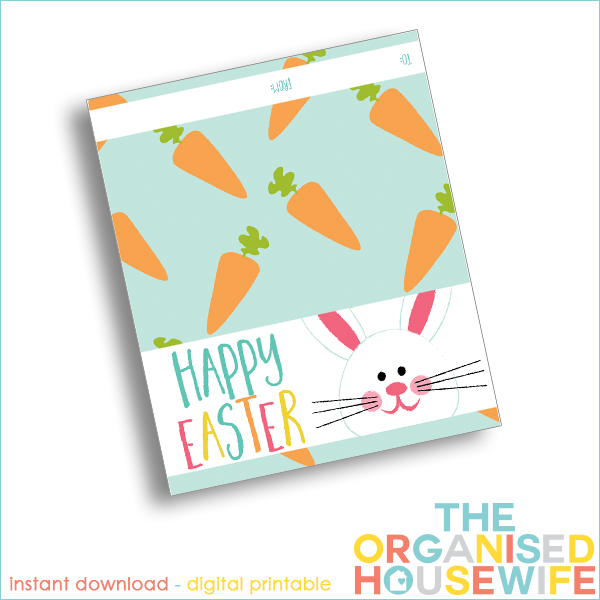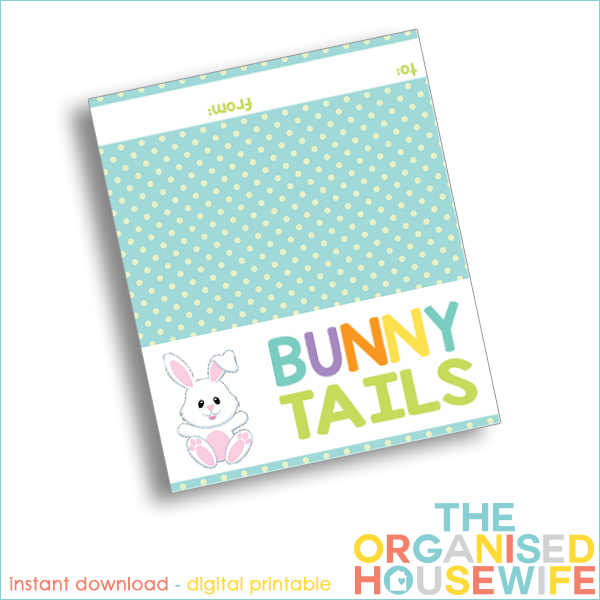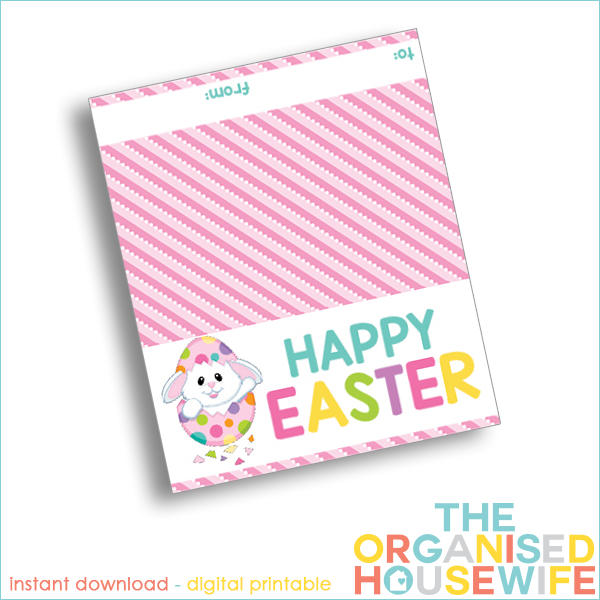 Do your kids give their friends Easter gifts?
Another yummy idea to put in the treat bags is this delicious white chocolate popcorn.