I try to organise a plan before the school holidays begin, pencil in all planned play dates, sleep overs, movie trips.  Then on the other days we are free to relax, bake and do craft activities.
Take some time to plan your school holidays, making the most of the time you have to spend with your children.

School Holiday Planner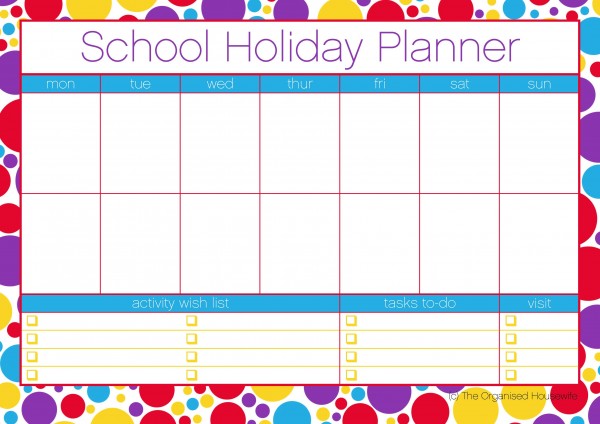 What's your favourite School Holiday Activity?
7 THINGS I DO EACH DAY TO KEEP THE HOME CLEAN AND ORGANISED
Subscribe to my weekly newsletter to receive blog updates in our inbox + this FREE eBook sharing some of my top tips that you can adapt in your own home.