I really can't get my head around that March is nearly here.  I'm actually really excited about it though, now that my dad has moved and settled into his new home, I'm feeling it easier to move forward with everything that has happened over the past few months.  This month I am going to be doing a bit of studying, working on the blog and continuing to work on the 20 Day Challenge ebook.  I promise it will be available as soon as I am finished, just taking a lot longer than I originally anticipated.
Don't forget to download the 2013 monthly calendar, print the March calendar so you can plan and be organised for the upcoming month.
Plan your month
Ideas to add the following to your calendar:
Dentist checkups
Health checkups
Time to sit down and meal plan
Plan an upcoming holiday
Immunisation for kids and pets
Time out for YOU!
Date night
Girls night out
Family fun day

Download March Calendars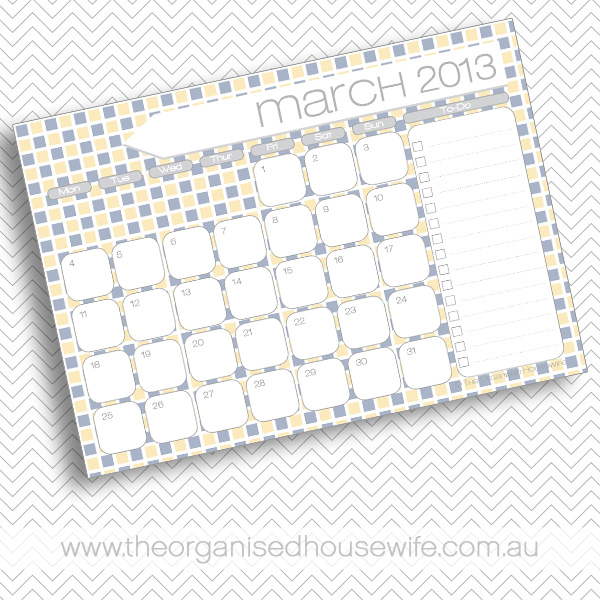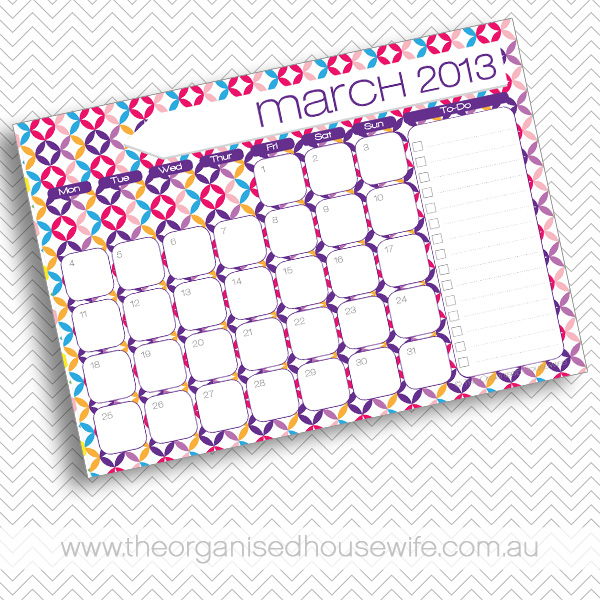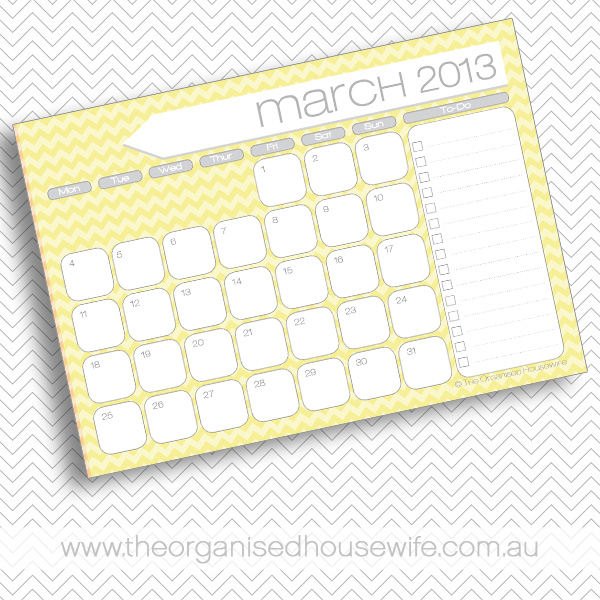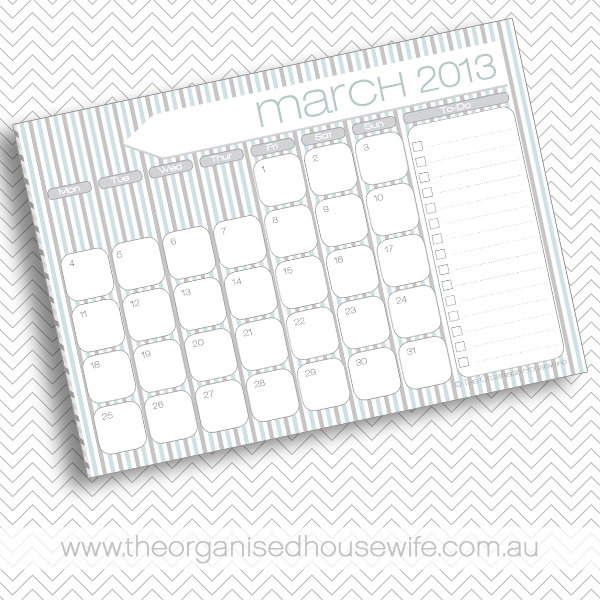 7 THINGS I DO EACH DAY TO KEEP THE HOME CLEAN AND ORGANISED
Subscribe to my weekly newsletter to receive blog updates in our inbox + this FREE eBook sharing some of my top tips that you can adapt in your own home.