We are half way through the year already, I can't believe it's 6 months till Christmas, as I get older time is passing by far too quickly.  I've had a fantastic month though, June gave me a lot of clarity upon which I have embarked on a journey to live a healthier life, I have successfully been caffeine free for over a month, changed my diet, walking regularly and will soon start exercising at a gym, I am really looking forward to doing some boxing classes.
This July I was meant to start a new series, but sadly I have been a little time poor lately so it's been pushed back to August.  I'm really excited to share it with you though 🙂
Don't forget to download and print your July Calendars and plan out your month.
PLAN YOUR MONTH
Ideas to add the following to your calendar:
Dentist checkups
Health checkups
Time to sit down and meal plan
Plan an upcoming holiday
Immunisation for kids and pets
Time out for YOU!
Date night
Girls night out
Family fun day

DOWNLOAD JULY CALENDARS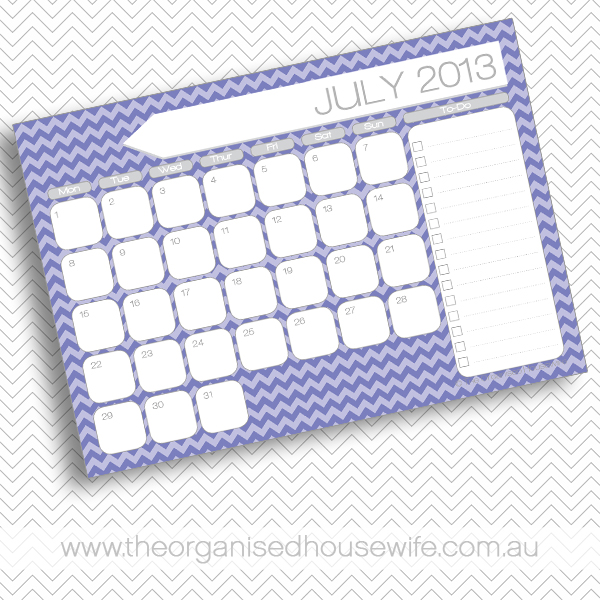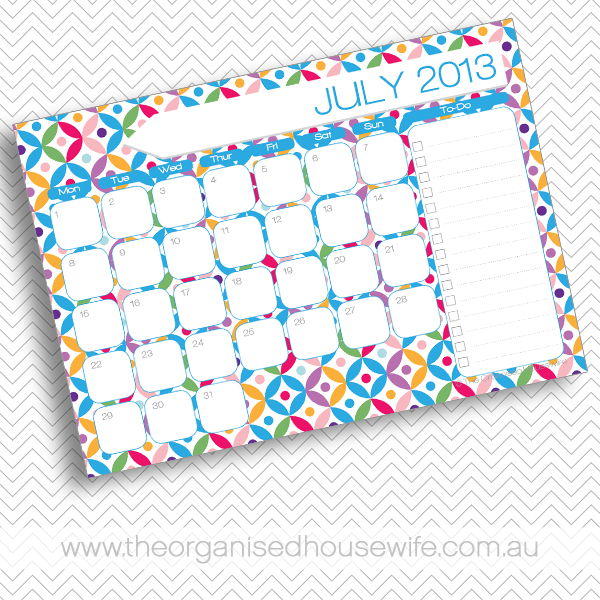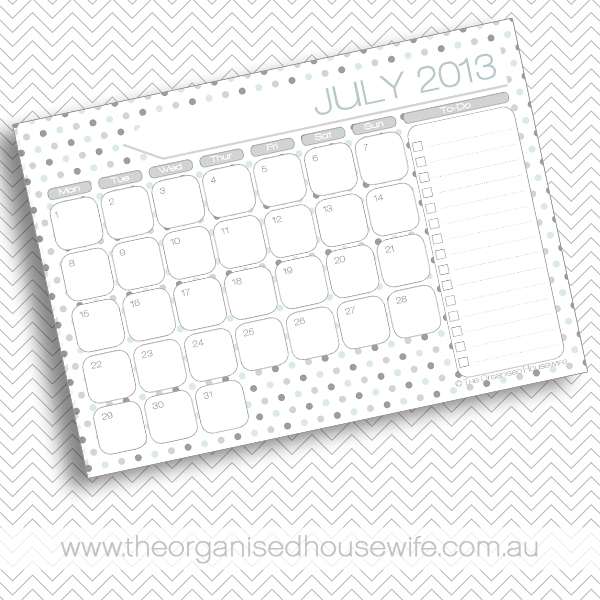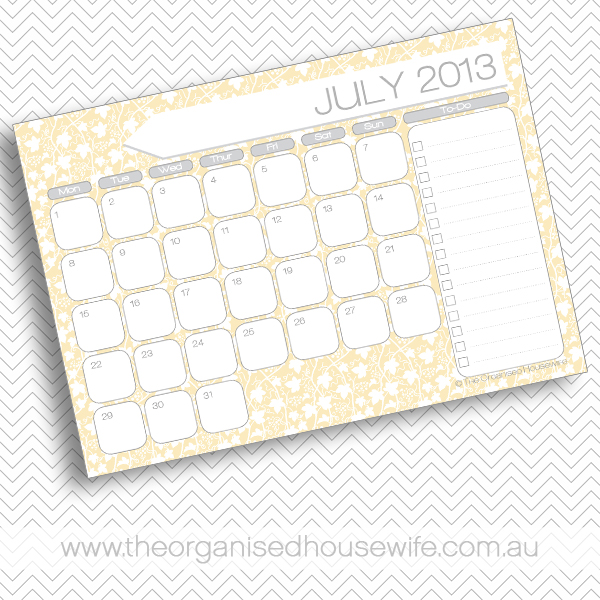 7 THINGS I DO EACH DAY TO KEEP THE HOME CLEAN AND ORGANISED
Subscribe to my weekly newsletter to receive blog updates in our inbox + this FREE eBook sharing some of my top tips that you can adapt in your own home.