Jazz up your computer's desktop with my latest 2018 desktop wallpaper download and phone backgrounds. I love the inspirational quotes and colourful designs in my 2018 Wall Calendar that I've made them into matching desktop and wallpaper backgrounds!  Why not make the computer fun and vibrant too!!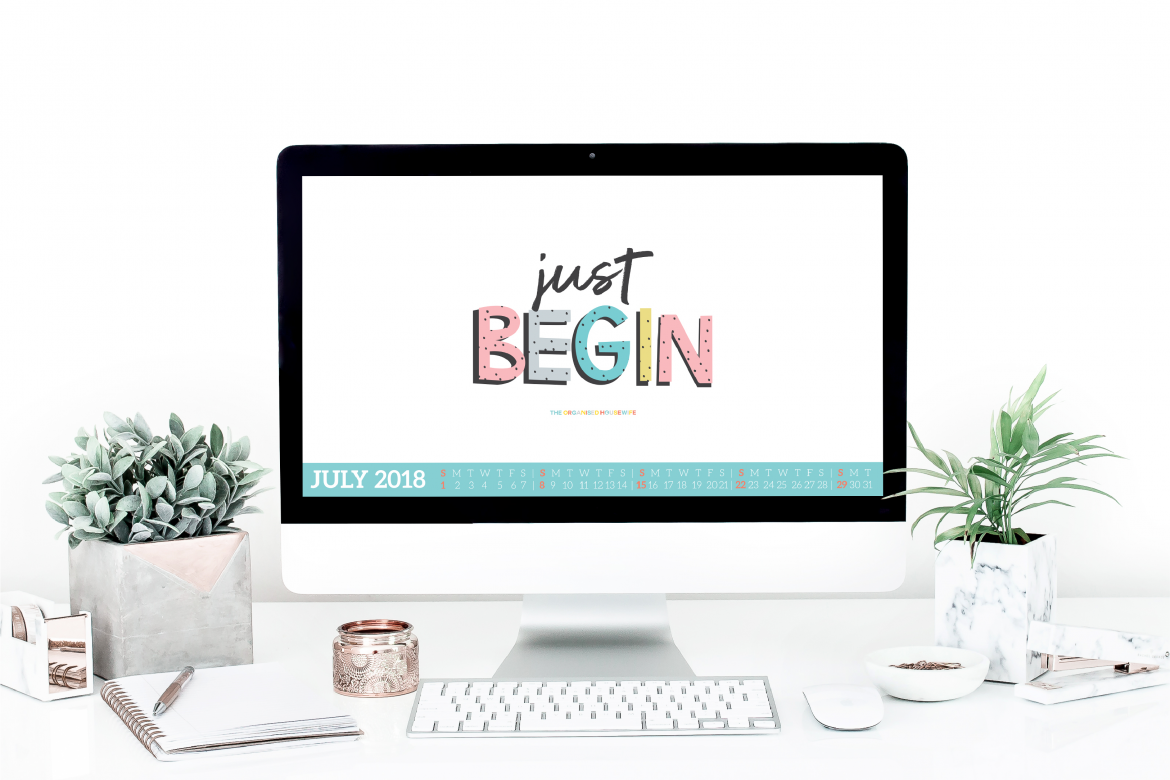 Or… add a pop of inspiration to your phone, isn't it pretty, this is July 2018 background, my favourite!!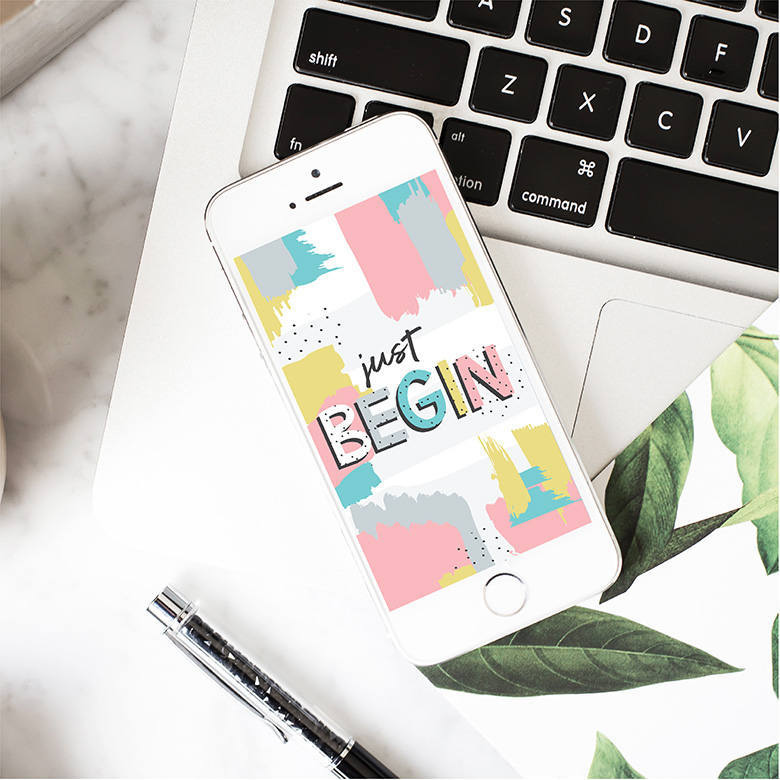 These new backgrounds (May – December 2018) are available in my shop here or receive them for FREE when you purchase The Organised Housewife 2018 Wall Calendar! My calendar is now reduced to $5.95, while stocks last. As always I truly appreciate your support.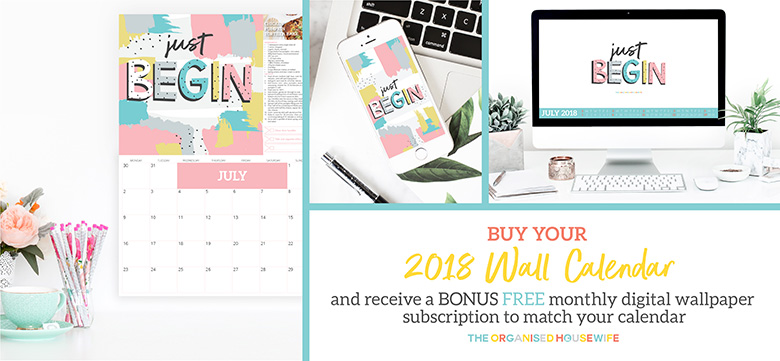 I will email you the new monthly files to your inbox the week before the new month begins, so you have the new monthly files handy to upload to your computer and phone!