Finally the 2015 Monthly Calendar Pages with To-Do list are ready for you to download.  Thank you everybody for your patience, I have been working extra hard lately with the Christmas series and eventually found some time to create this printable for you.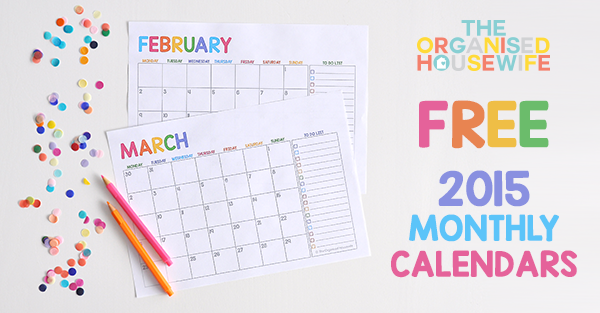 I am sharing this calendar with you for FREE as a thank you for your continued support on my blog.  I love that you pop by regularly and read my posts and adapt my ideas to your home.
Huge Favour
May I ask a huge favour, I would love to read more comments on the blog, get to know you a bit more!  Please feel free to write a message, a tip or anything under a post that interests you, I truly do love hearing from you!!
Click here to download the 2015 Calendar + to-do list from my shop, for free!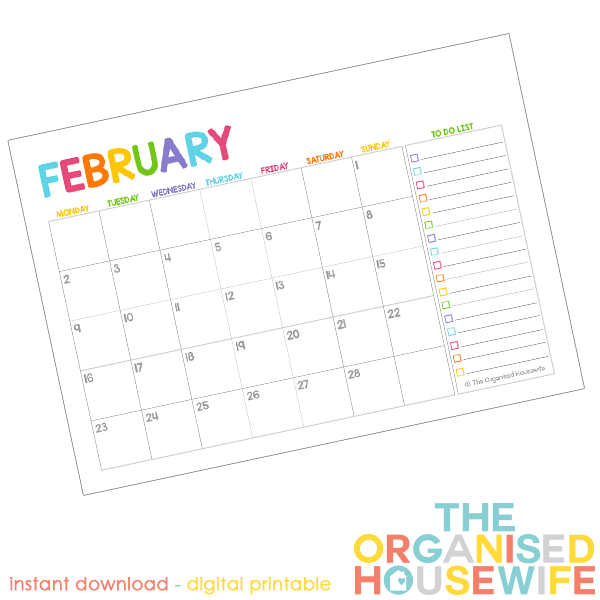 I hope you enjoy these printables, I would love to see some pics on how you use them, please upload them to The Organised Housewife Facebook page, or on Instagram tagging @theorganisedhousewife.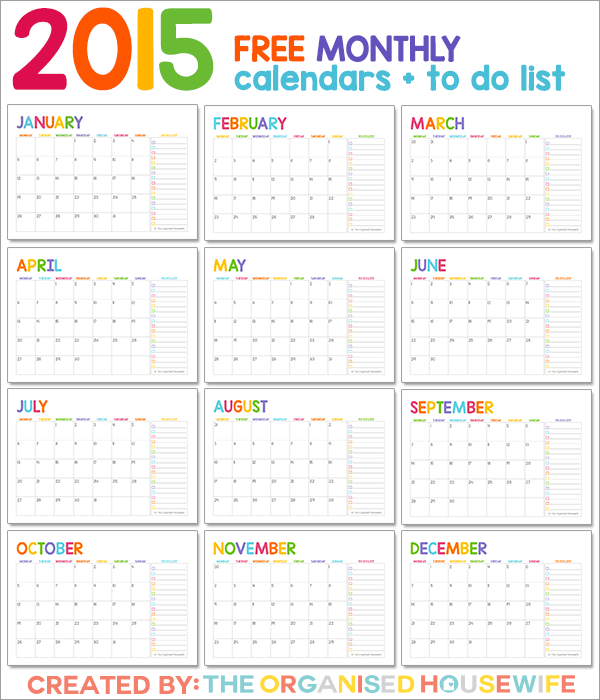 May 2015 be an awesome year for you and your family