I've been having fun creating some new Easter Bag toppers for the shop. Over the years we have made these bags of easter eggs as gifts for the kids friends, it's an inexpensive and a fun easter gift idea for the kids.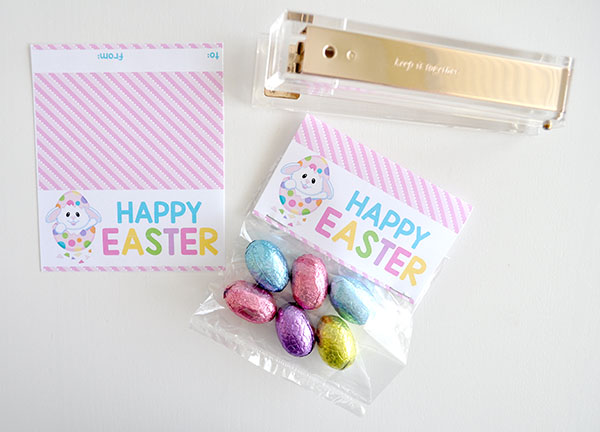 Easter Bag Toppers are available in my shop, in a range off different shapes and designs. Purchase the file once and print as many labels as you need.
How to use Easter Bag Toppers
You will need:
Small plastic party bags, these can be found in selected supermarkets in the party section or at the discount stores
Stapler
Easter Eggs, Chocolates, Marshmallows etc
I use a paper trimmer to trim around all the edges and then one slice in between each topper. Scissors would be just as good!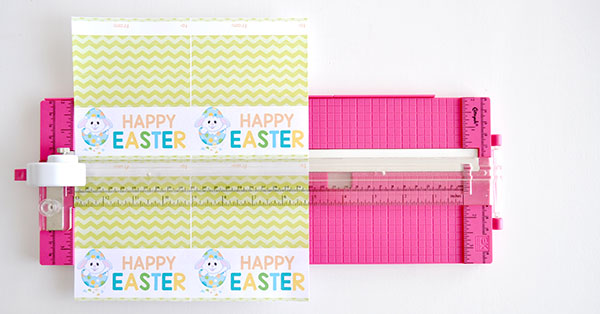 Fill a plastic bag up with chocolates, I don't do too many as I find the kids usually eat them all at school. Fold the label in half then staple to plastic bag. I fold the plastic bag over at the top before placing on the topper.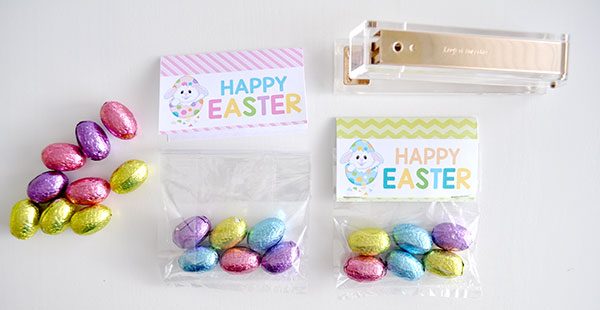 This is really a great inexpensive gift idea.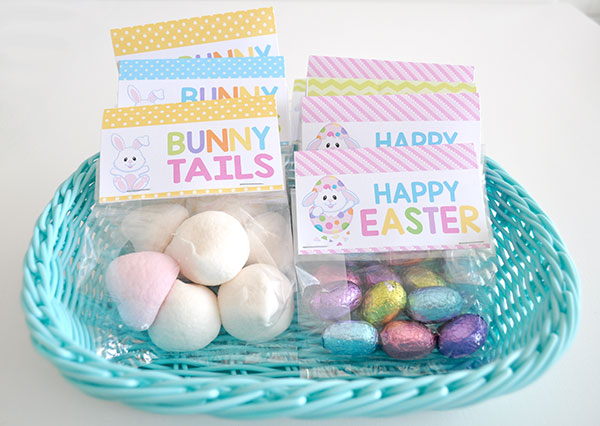 Bunny Tails Topper
Add in marshmallows for those kids that can't have or don't like chocolate. Topper available here.
Happy Easter Bag Topper
You can add easter eggs, non edible gifts and more into this topper. Happy Easter topper available here.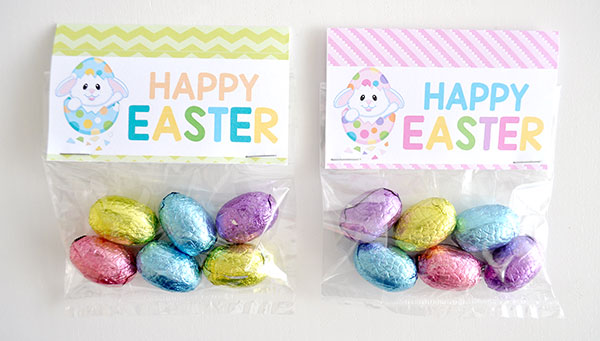 Many other designs are available in the shop, see full range here.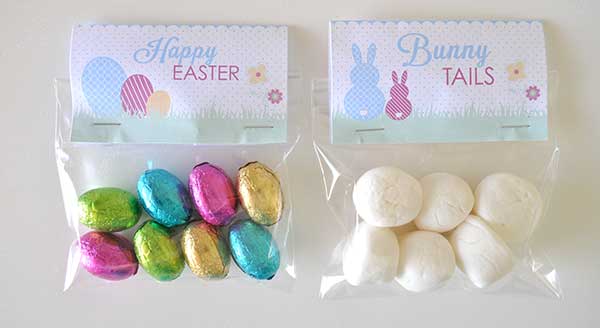 These are long toppers which suit mini ziplock bags.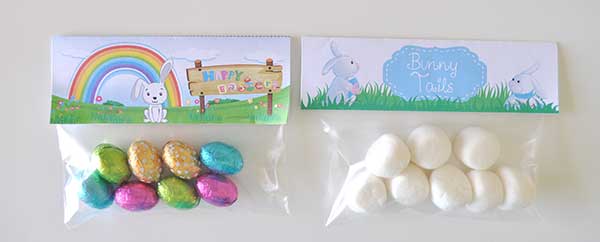 What gift ideas would you put in the bags?