If you have been following along on Instagram and Facebook you would have read that I'm starting on a new diet and a positive change to live a healthier life.  In doing so I have given up all caffeine, that's no coffee and no coke for me, I used to have 2 of each, each day.  Today is day one with nothing, my head is throbbing.  Instead, I will be trying to drink a lot more water.  They say that 8 glasses is recommended (does depend on your glass size though, 2L is suggested), so I created a printable to help me keep track of how much I have drunk each day.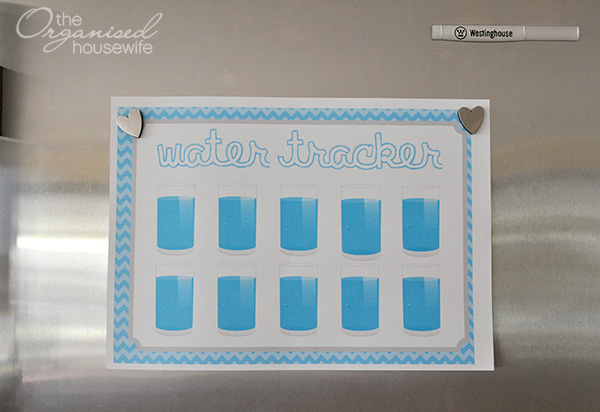 I'll laminate this and usE a marker to cross off as I fill a glass of water.  Then each evening using my clever 'whiteboard cleaning technique' I'll clean it ready for the next day.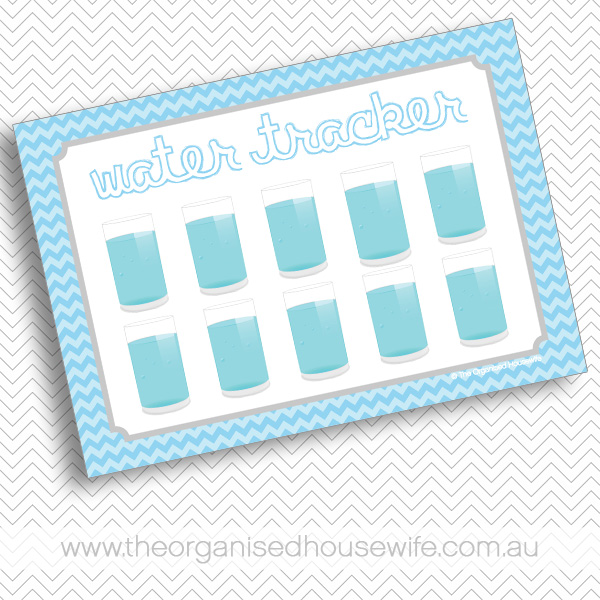 Do you drink as much water as you should?