We decorate our house for Christmas, we put up balloons for birthday's and at easter we beautify a little area in our home to celebrate easter. From when my children were toddlers we have made easter crafts each year. We displayed them on a hutch in our dining area. Over the years we have collected some gorgeous ornaments and decorative easter eggs.
Much like decorating the Christmas tree, to decorate our hutch and make easter crafts and baking treats is so much fun and a great family moment.
It is our family choice to use ornaments such as bunnies and easter eggs to celebrate the Easter weekend, other families may choose religious pieces. Whatever your desires are, I think it's fun to look at and countdown to the easter weekend.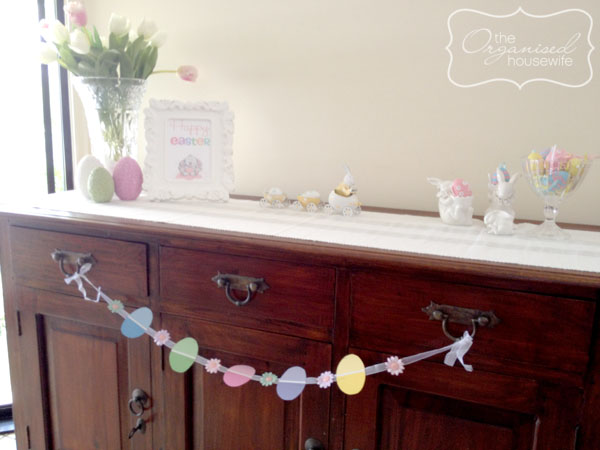 Sweet little ornaments from Bed Bath n Table

Miss 7 had fun making this easter garland, inspired by Modern Parents Messy Kids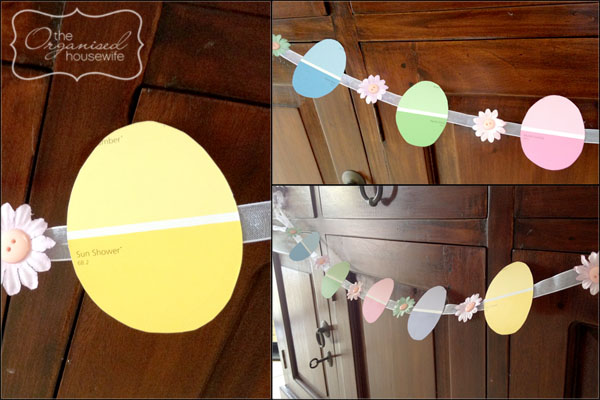 I purchased this gorgeous frame from IKEA (KVILL) for $6.99, bargain yet so beautiful (plastic too so kids can't break it)! Then made this cute little easter printable to fit in the frame.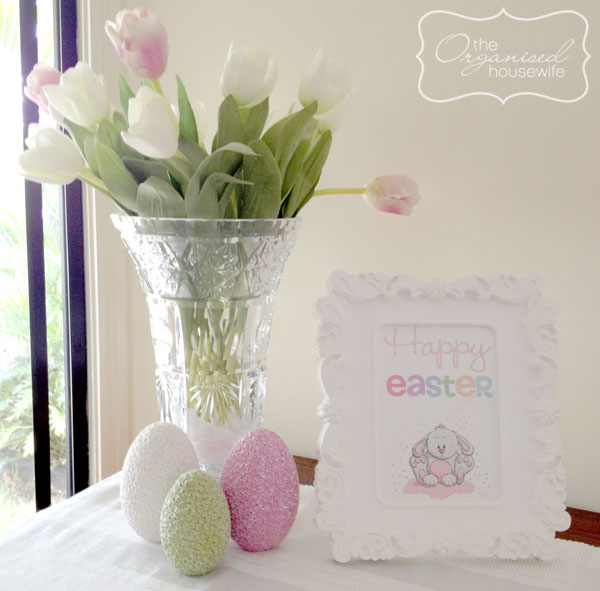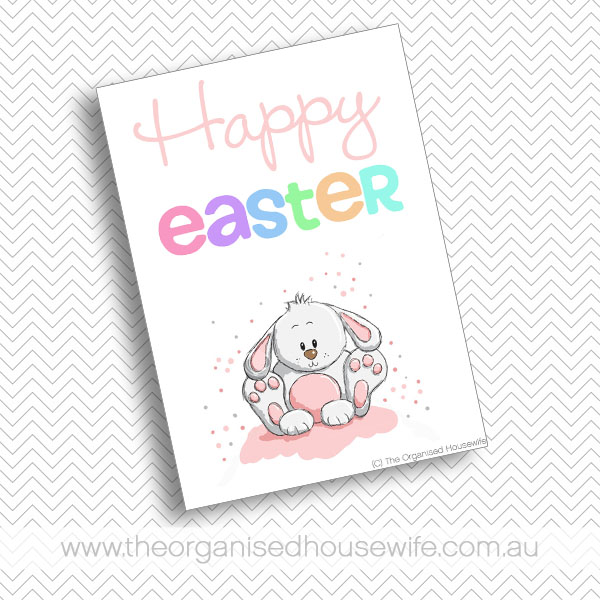 Do you decorate for easter?