As I mentioned in yesterday's post I have a Christmas Planner which helps me stay organised, makes the process more enjoyable and stress free. My planner is filled with all information about our Christmas, ranging from kids wish lists, gifts purchased and yet to buy, Christmas traditions, Christmas card lists, calendars etc.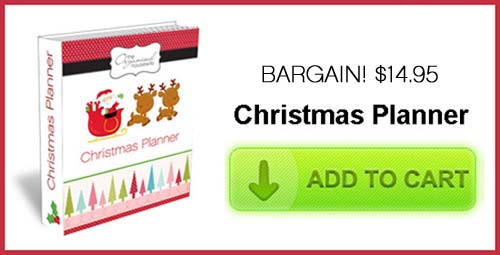 The calendars below are perfect to help organise your Christmas schedule to ensure you spend quality time with your family, enjoy the spirit of christmas and create beautiful memories.   From now till the end of December are you may become overwhelmed by the invitations to attend parties, functions, dinners etc.  Balancing family, friends and work obligations can become difficult, the solution is deciding which function is more important to you.  This planner will also help with all the other preparations required for Christmas. 
Over the coming weeks I will assign tasks to specific days and when they need to be completed by.  You will need to add these dates to your planner to help you stay organised.
TODAY'S CHRISTMAS PLANNING TASKS:
Print the calendars below, add to the front of your Christmas Planner
Mark the following items on your calendar:
Christmas Parties
School Christmas Concerts
When school is finishing
When guests are arriving
When you leave for holidays
Date presents need to be posted by
When you would like Christmas Cards posted by
Find Calendars for 2011 in The Organised Housewife Christmas Planner
Here is November's printable planner for you to put on your fridge.