Click here to view all other posts in our Back to School Series
My kids are so looking forward to be going back to school that they started counting down on the 1st January.  They are all starting a new school this year so there is that element of excitement for them.  I don't remember being this enthusiastic for going back to school I loved my holidays and sleep-ins too much!
I created this back to school countdown printable last year for a friend, but this year my kids asked if I could print one for them.  I created four new designs, they are having so much fun using it and counting down too!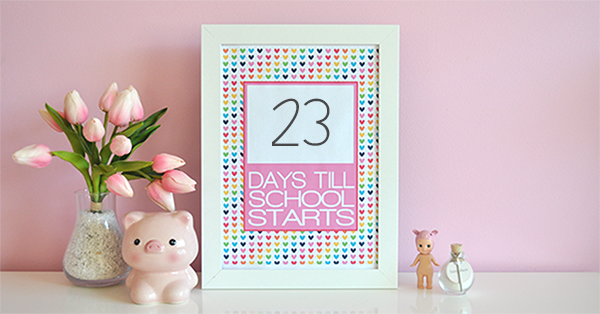 I've put it in Nyttja frame from IKEA, they fit A4 pages in perfectly with no trimming. Then using a white board marker the kids write on the remaining days left on the plastic (this frame has plastic not a glass insert) and use a tissue to wipe off.
ON SALE – 50% off – Instant Download

8 different designs to choose from, see all designs here.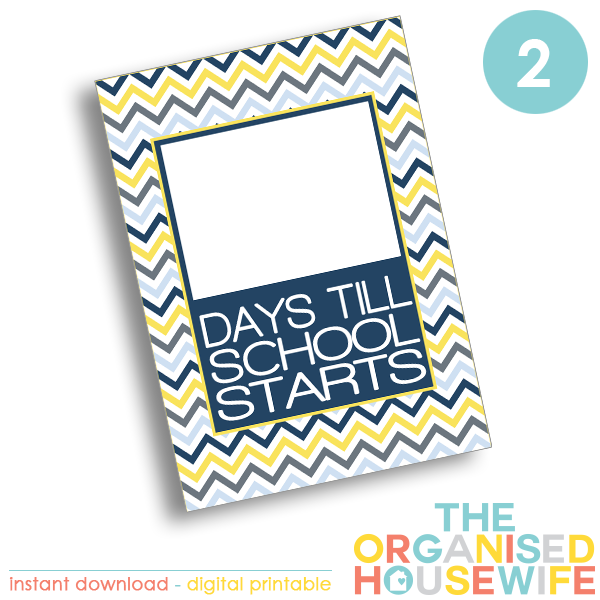 Are you kids looking forward to school starting?