Before you read any further, I have some very exciting news to share with you and I would love your feedback!
I am working on producing a physical 2017 Wall Calendar!  I will get it professionally printed and post it to you.  I would love to hear your thoughts, can you please complete the survey below, should take you less than 60 seconds.
I am really excited about this project, like jumping up and down in my seat that I am sharing this with you. YAY!!
---
2016 Wall Calendar
I put my printable monthly calendar, that has boxes with enough room for me to write, into in the kitchen so everybody can see and easily read.  But I wanted something for my office, where I can glance to easily see dates… just dates and nothing else. So I made up a 2016 Wall Calendar and have taped it to my office wall.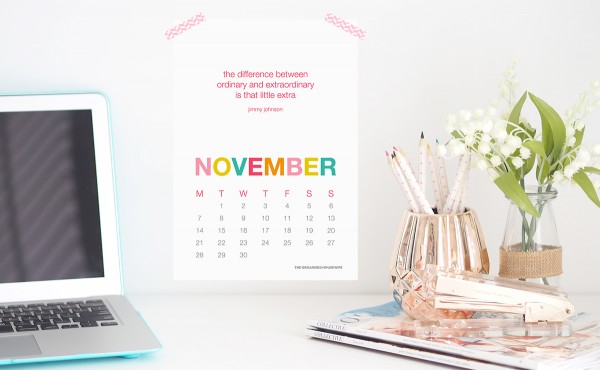 This 2016 Wall Calendar is available in my shop for only $4.95.  This is an instant downable product, so you can print at home, the office or in the classroom (for personal use only). Display in a frame, or tape or blu-tac to the wall.
This set contains 12 months January – December 2016 displaying a different quote each month.

---
Don't forget to give me your feedback on a physical 2017 Calendar!
---