As you all know I love to be organised, to blog and create planners!!  Over the past few years I have used my Blog Planner to help me keep all my blog ideas, goals, maintenance log and more all in one place. Even more I enjoy sharing my ideas on how I run my blog with others.  I have just finished updating the 2014 Blog Planner, it is now available as an instand download in my shop!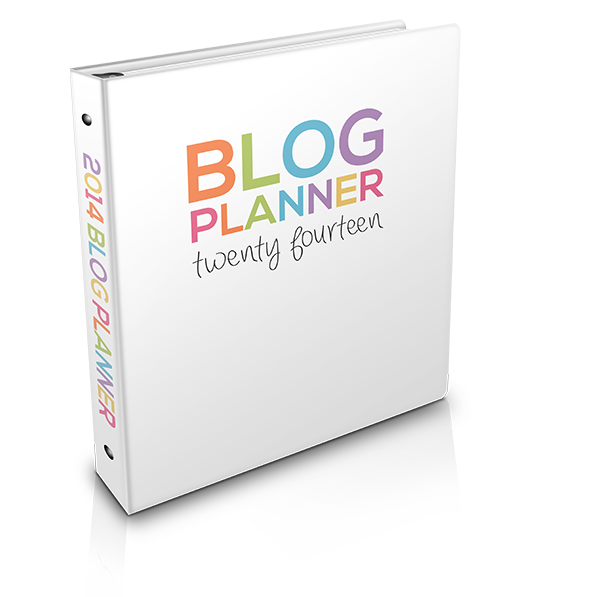 I have included this quote in the planner, a great reminder of why I love to blog!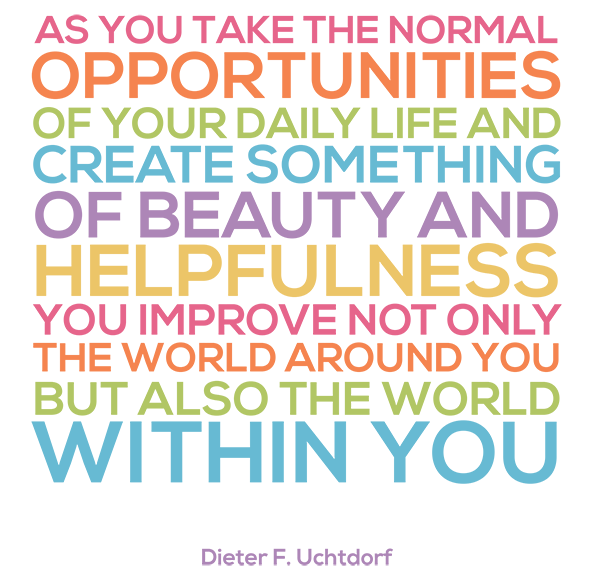 I like to plan all my blog posts ahead, which the calendars in this planner help me with. This year I have created one month at a glance pages, so you have plenty of room to write.  However I have also included a week at a glance pages as well, it's your choice on which style of page to use.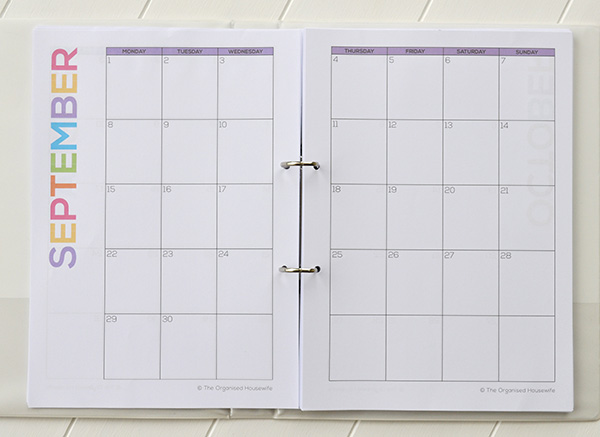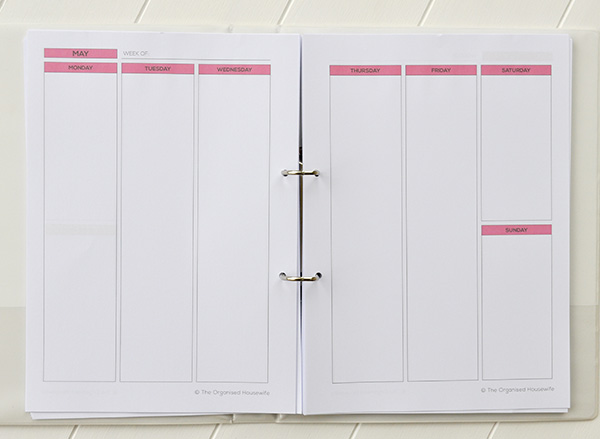 Blogging can easily take over and I am really strict with my time management. Included in the planner are daily and weekly planning pages which helps you allocate times, by blocking out particular times you blog, answer emails etc.  You will soon get an understanding of how you are spending your time and make any changes if needed. I block out between 10-3 to blog, in the morning I ensure I fit in time to go to the gym and any time after 3pm is time with my family.  Make sure you have the right blogging/family balance.  Again, I have created a variety of pages, day at glance, or week at a glance, your choice to use which page suits you.
Pages included in the 2014 Blog Planner
Cover page
Spine
Blog Summary
Daily Tasks
Dividers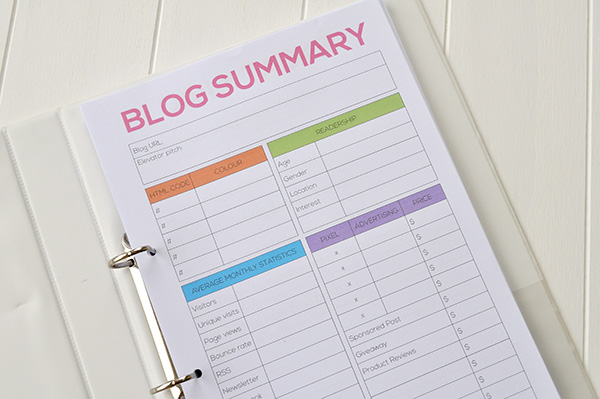 Planning pages
This includes calendars, to do lists and more.  Plan your posts, determine the best time strategy for blogging and social media and keep on top of your deadlines and goals. I use the daily topics page to plan which topics I will write about on specific days, for example, I always post my meal planning posts on Monday, prefer to run my giveaways on a friday and recipes over the weekend, use this page to create some structure to your blogging.
2014 and 2014 yearly calendar *
month at a glance calendars *
week at a glance pages *
best time for social media *
weekly planner *
daily planner *
annual planner *
daily topics
projects
blog to do list
blog goals
long-term goals
brainstorming
link parties
deadlines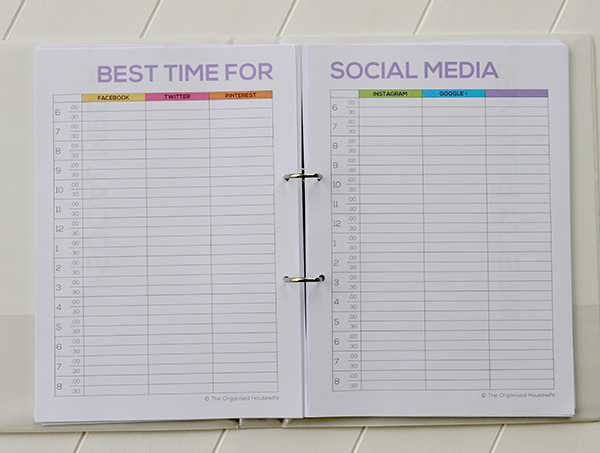 Finances
Track all your expenses and income together in one place.  In the early years I used the pages in this planner to keep on top of all my finances, but I know use an accounting program Xero to help me with this now, however if you are beginner blogger these pages will work really well for you.  Affiliate programs are a great way to earn more income, use this page to track which programs you have signed up to and ensure that you receive payment each month.  I have an affiliate program for my printables shop, which you are welcome to join!
affiliate programs
invoices
expenses
product ideas & sales *
Statistics
You don't need to look at statistics every day, but I like to look in each month and see how the traffic is going, if it has increased I can look back and see what I did differently and continue on that path!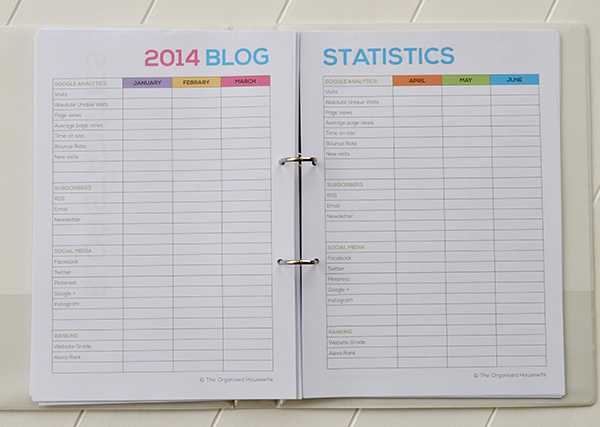 Advertising, Reviews & Giveaways
We LOVE sponsors, they help us to run the blog, pay hosting expenses and earn a little income
reviews and giveaways
advertising sponsors
Blog Maintenance Log
It's really important to keep a log of any changes that you make to your blog, just in case it crashes you know exactly what may have caused this.
password log
plugins
maintenance log
Conference
There is a variety of blogging conference held each year in Australia, my favourite would have to be the ProBlogger Event.  Use these pages to work out the total cost of attending a conference and detail if you can get sponsors and what you will give those sponsors in exchange for financial help for you to attend the event.  Over the years I have received conference sponsorship and in exchange I offered a sponsored blog post and sidebar advertising over a period of a few months.  There are many different options.
sponsorship details
add in a plastic sleeve or folder in this section to add in your flight and conference tickets, please note this is not included
Procedures
I am so forgetful, I often do things on my blog and then forget how it's done, these blank pages are great for writing down step by step how you do particular tasks.
Address book
Keep all your PR, Brand and other contact all in one place
* designed to be printed double-sided, you can do this through your printer settings.

What is your best organised blogging tip?