It's been awhile since I have shared some of my recent finds and things I am loving lately.  See what's on my OH! (Organised Housewife!) List, this week.

INFUZE H2O BOTTLE
My new infuzer drink bottle.  Allows me to put in some sliced fresh fruit, (lemon, cucumber or pineapple) to give a little flavour to my water.  I find I drink more water when it's flavoured. Has a secured top which doesn't leak.  Available here.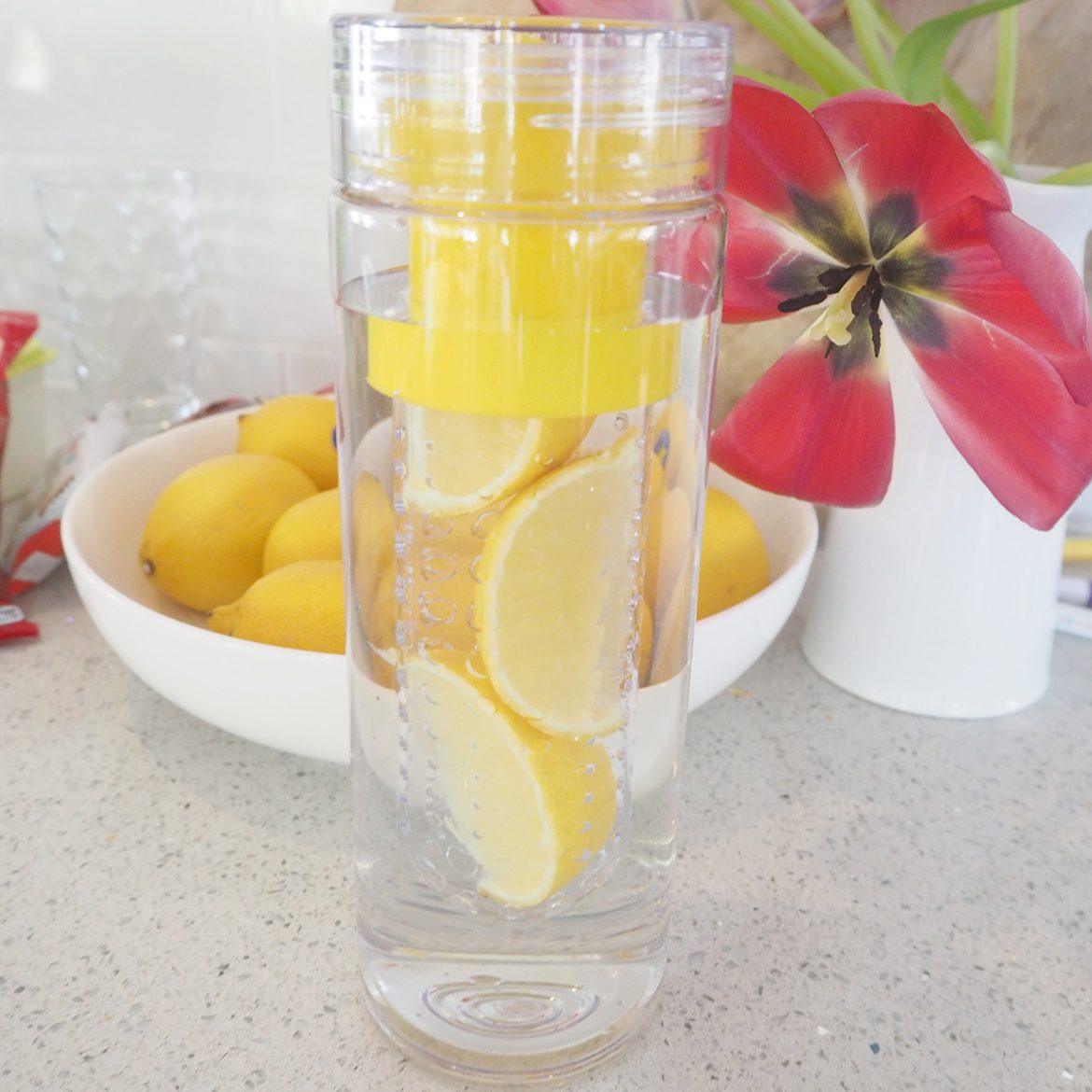 thank you to my miss 11 for this photo
---
POP PORTRAITS
Pop Portraits are custom illustrated family portraits created by Brisbane designer Marie O'Neill. They are completely original and one of a kind, a quirky and distinctive artwork to treasure for the whole family. The portraits are created from photos and descriptions you provide. As important family members, pets can also be included. The finished artwork is provided in digital format for you to print and reproduce as you wish, without limit. This is a pop portrait of my family, I am amazingly impressed at the uncanny resemblance. I have this in the front entrance of our home and everybody that walks through the door remarks on how much it really looks like each of us.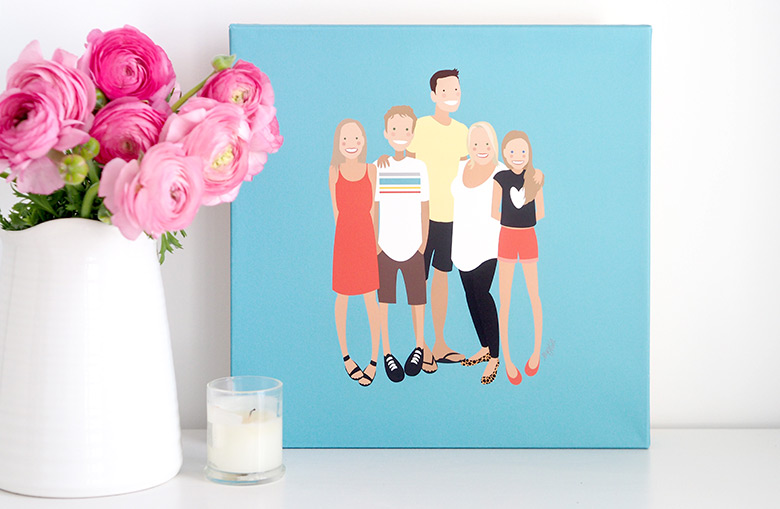 Pop Portraits can be turned into stunning large scale canvases, cushion covers, bags, mouse pads, framed prints, coffee mugs and more. For more information or to book visit Marie O'Neill Design + Illustration and view her other pop portraits here.
---
LUNCH BOX
One of my kids lost a lunchbox so I had to get them a new one.  These insulated lunch bags are reasonably new, I didn't see them in last years back to school sales.  However, I've been seeing them online and was curious and when I saw it in person I really liked it.  It's made from polypropoene plastic (like a tarp) which makes it really easy to wipe clean, it's insulated and a reasonable size, 10cm high x 30cm wide x 19cm depth. Enough room for my daughter to fit in her lunchbox, fruit and an extra snack box.  Available online here.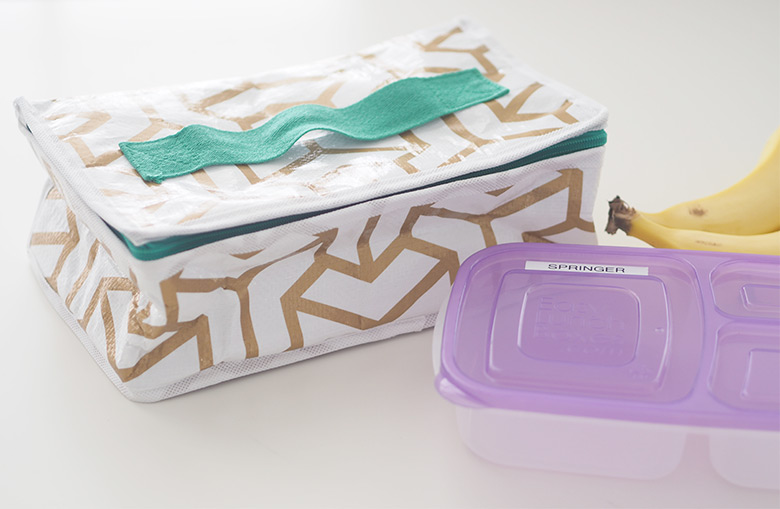 ---
CRAFT TURNTABLE
This craft turntable is a tidy addition to any craft or toy room. Fill the five removable mini buckets with often used supplies such as pencils, textas, paddle pop sticks or scissors. The removable mini buckets, which are made from lacquered metal with little metal handles sit on a painted wood turntable features a rotating upper disc. This craft turntable is available online here, in a range of colours.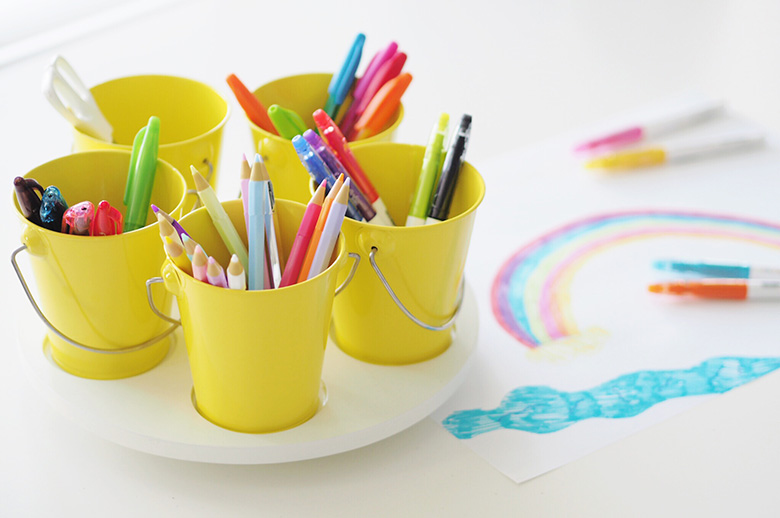 ---
NEW ADDITION TO MY FAVOURITE SHOPPING CENTRE
Robina Town Centre is my go-to shopping centre here on the Gold Coast.  I'm very excited to learn that their new food precinct, The  Kitchens  is about to open soon!  They are turning the traditional marketplace on its head by putting our experience at the heart of everything. You'll see gourmet traditions and trends brought to life through open kitchens, pop-up venues, workshops and tastings. The $160 million food playground has revealed the full line up of foodies who will join Jimmy Grants, Naked Treaties, Fish Lab by William Wu, Honey Eater Kitchen, Elixiba, Lavezzi, Crafted Coffee Co., Eshai Teahouse and Mr Pigs Bakehouse when the doors open on Thursday 3rd November. I've been following along on
I've been following along on their instagram and facebook. These chips from Jimmy Grans have my mouth watering.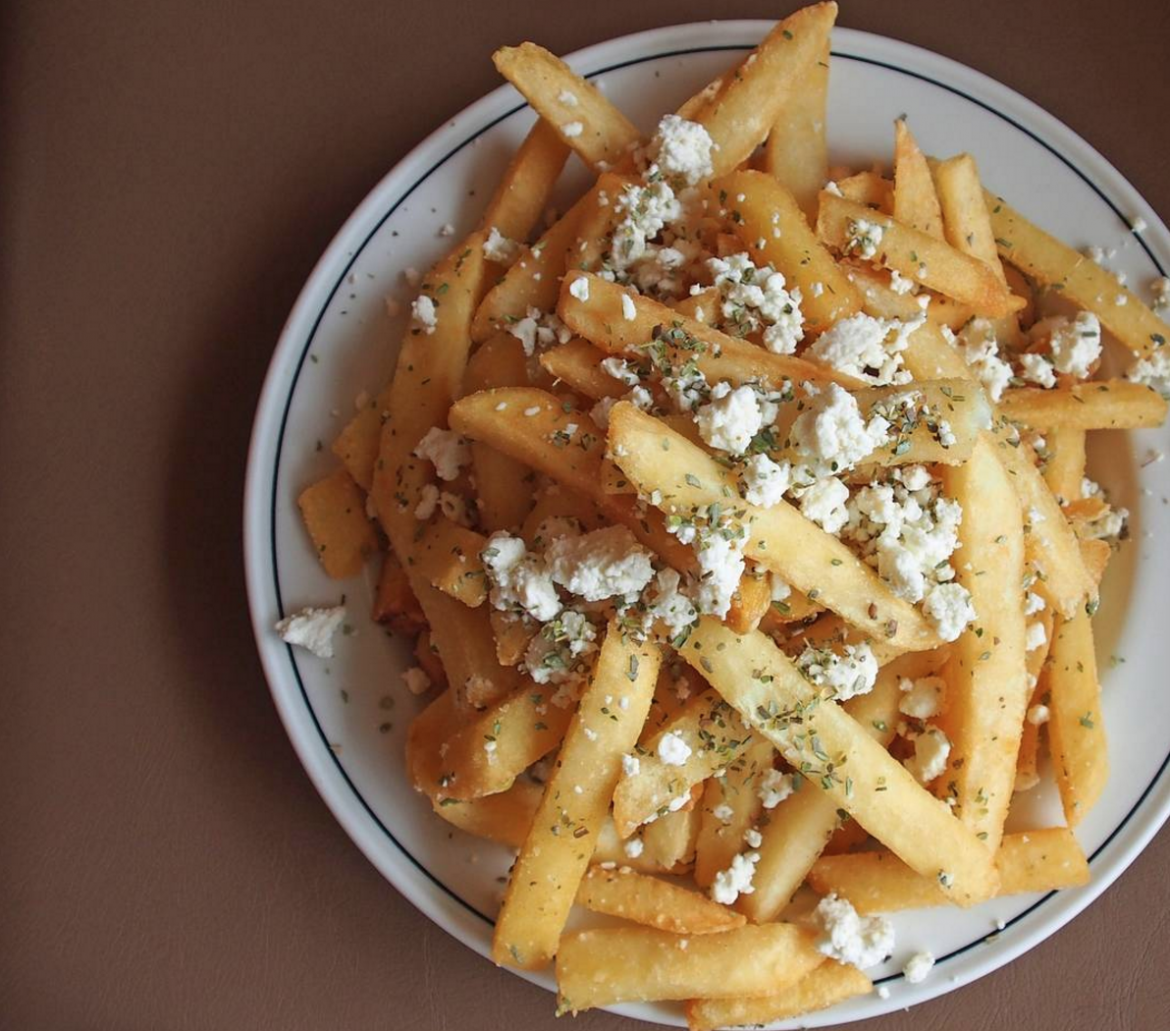 image credit @jimmygrants via instagram
---
MY NEW LAMP
I purchased a scandustrial new floor lamp a few weeks ago and just love it.  I have never heard of 'scandustrial' is that a new term.  Anyway, I love sitting in this spot mid Sunday afternoon in my PJ's reading magazines until it's dark!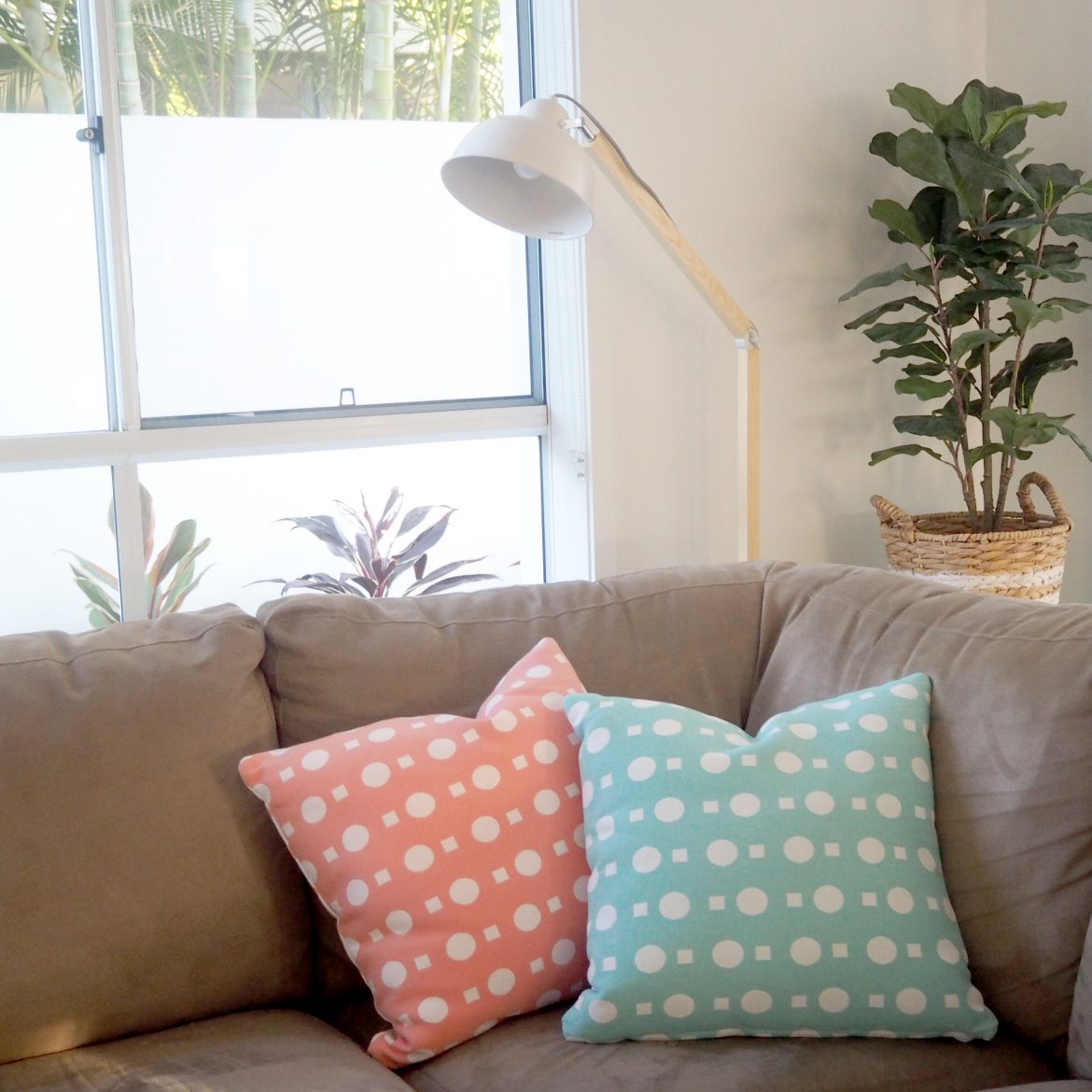 What are you loving lately?