If you have been following my blog for a while, you would remember me posting about Michael and his grade at school. Michael's teacher gave them a year long homework task to collect as many bread tags as possible over the duration of their school year. So many of you got on board and Michael's class managed to collect a whopping 75,375 bread tags!! Michaels class has now finished this project, however, so many of you still ask me where you can send your bread tags to and I have found the perfect organisation, with thanks to some lovely readers for pointing it out!

The Sweethearts Foundation is a non-for-profit organisation that is passionate about delivering positive change to people in need in South Africa. So many South Africans are confined to a bed and rely on their family members and loved ones to transport them. Some rely on dangerous and uncomfortable homemade vehicle options. Sweethearts Foundation strongly believes that everyone should have the basic human right of mobility. Because of this, the sweethearts aims to deliver wheelchairs to the immobile in South Africa that deserve the sense of independence and community value.
With the assistance of schools, volunteers and businesses, the Foundation is able to deliver wheelchairs to those in need through the Tops & Tags initiative. This is where bread tags and bottle tops are recycled in exchange for wheelchairs. So far, the sweetheart Wheelchair Foundation has supplied over 212 wheelchairs to beneficiaries and collected 23.5 tons of recycled bottle tops and 4.4 tons of bread tags.
450 kg Tops = 1 standard adult wheelchair
50 kg Tags = 1 standard adult wheelchair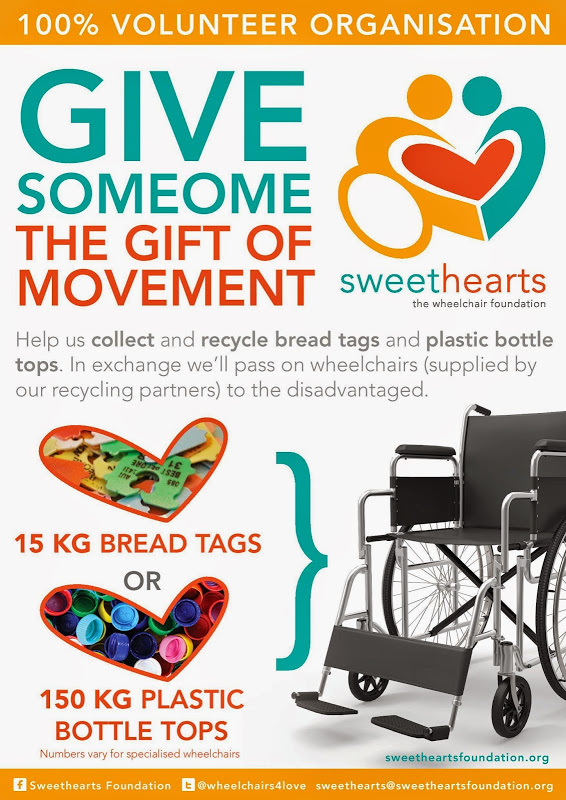 Donations also support the Foundation's ability to allow children in South Africa to receive wheelchairs.
Follow The Sweethearts Foundation on Facebook.
WHAT CAN YOU DO?
Basically, tags are the little plastic squares found on top of bread bags and packed to enclose a loaf or rolls of bread. Tops are the lids found on bottles of milk, water, cold drinks and similar.
Tops and tags are made out of different types of plastic so they should be separated when being collected. Ensure that they are all clean and dry.
Get your family and friends to participate as well. Even suggesting to your child's teacher to start a class project and make it into a competition. It really is crazy how fast they can accumulate when a whole community pitches in. Better to donate then send to our landfill.
I keep my bread tags in one of my kitchen drawers, once full I will send this off to the address below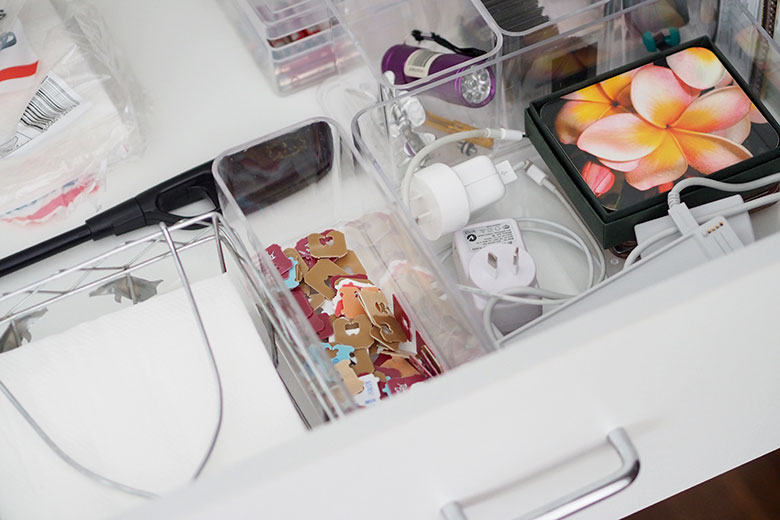 Unfortunately, we don't have a collection point in Australia. So you will have to send your bread tags to South Africa by post. There are various collection points which you can view here.  I have found one at Lennoxton Primary School in South Africa, their collection details are:
Lennoxton Primary School
12 Drapper Street
Newcastle, 2958, South Africa
To send a 500g parcel to South Africa from Australia Post it should cost you: $28.56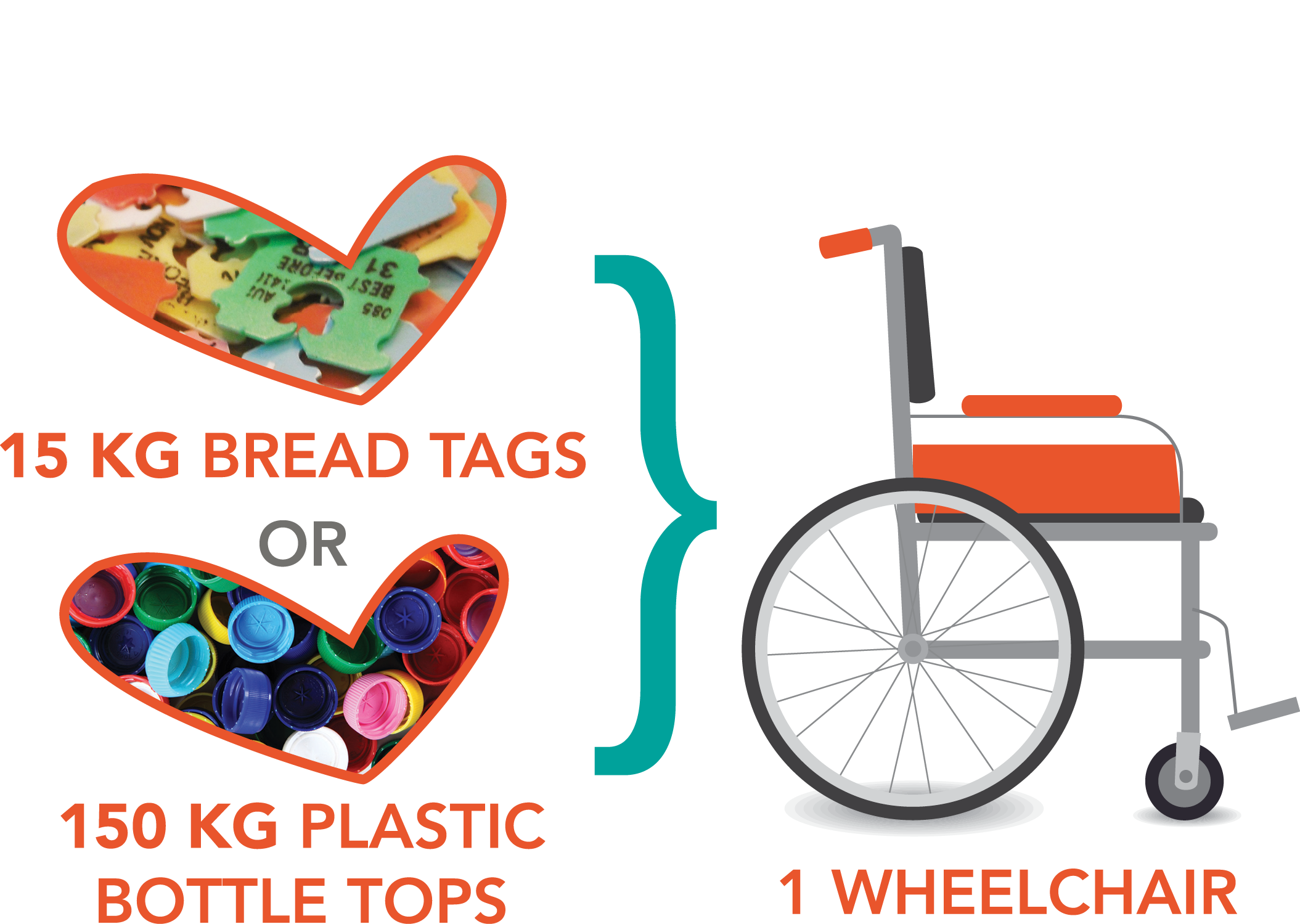 Donations also support the Foundation's ability to allow children in South Africa to receive wheelchairs.
What do you do with your Bread Tags?