It has been a very busy month here at Organised HQ , busily preparing for school holidays so I can take a few days off here and there with the kids and launching the 20 Days to Organise and Clean your Home challenge, where I am going to share all my tips and strategies on how to organise areas of the home and create routines and strategies to keep them tidy.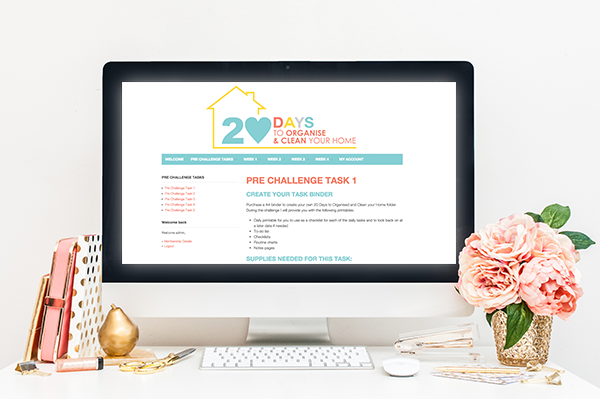 Sponsors help me to keep this blog running and I am so grateful to have these wonderful business join me each month and giving me the opportunity to keep posting on the blog each day.  I wanted to give some love back and share with you a little more about them, plus a few have some exclusive offers just for you!
Nutra Organics
Special offer: We would like to offer all of The Organised Housewife's readers and subscribers 10% off everything in the Nutra Organics range.  To apply the discount simply enter the coupon code: organised at the checkout at www.nutraorganics.com.au. Offer expires 30 September 2014.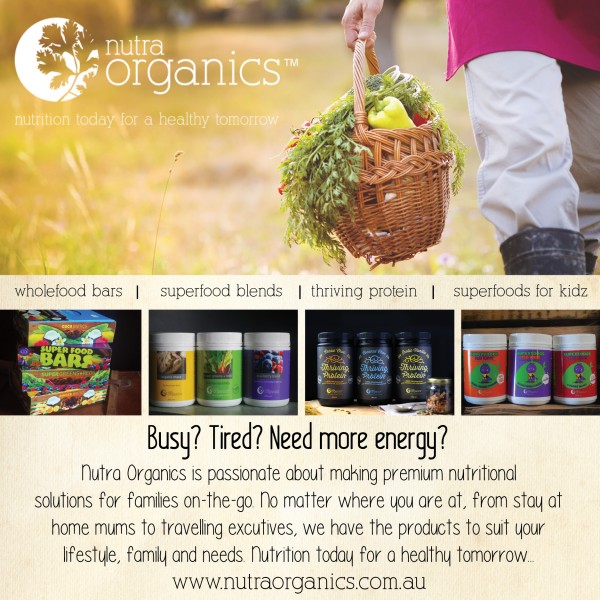 In our busy lives it can be hard to ensure we are all getting the best nutrition every day. Nutra Organics bring you a range of products that make it easy to eat the rainbow of nutrients we all need to live healthy lives. Our products are made with real foods, for real families to simply add to your daily meals and snacks without any fuss ! so whether you are a busy executive, athlete, or mum that is struggling with a fussy eater or to get enough fruit and veggies into their family. Nutra Organics and Superfoods for Kidz give you tools you need to boost your nutrient intake so you can be at your best everyday.
Website |  Instagram |  Facebook  |  Twitter


Bamboo Bubby
Special offer:  20% OFF storewide for Organised Housewife likers who need to help their child's eczema or other sensitive skin conditions – just enter ORGANISED in the coupon box at the checkout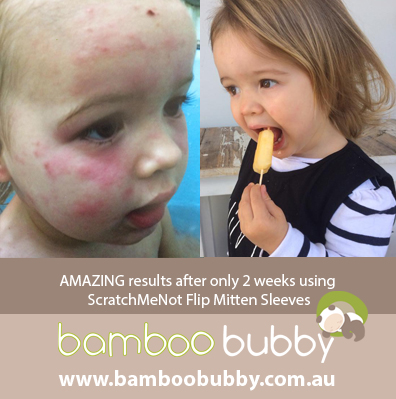 Bamboo Bubby has a range products that will soothe sensitive skin, stop scratching damage & give your child's skin a chance to heal with super soft bamboo fabric day or night – these products get amazing results!
Website |  Pinterest  |  Facebook  |  Twitter

TRENDY LIL TREATS
Special offer: 10% off for all The Organised Housewife Followers if you enter ORGHOUSEWIFE at checkout valid until 30 September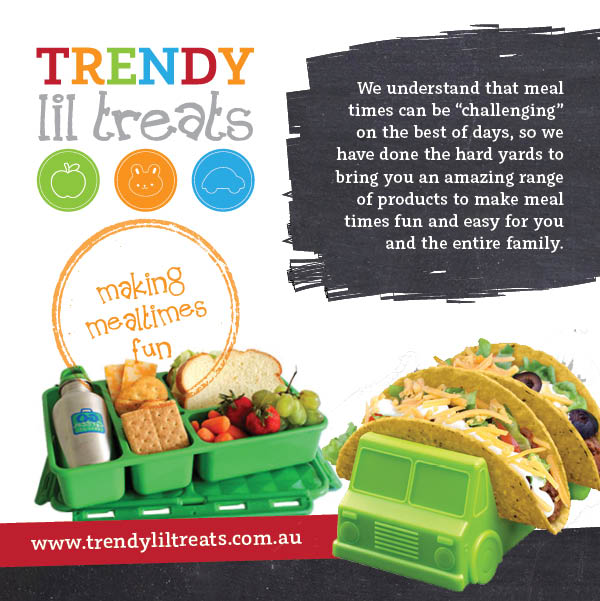 Trendy Lil Treats is a family business that was created to help a fussy toddlers mealtimes be less stress and more fun.  After seeing a market for mealtime products Trendy Lil Treats was created.  With products to assist in breakfast, lunch, dinner and snacks you will find something to suit your needs and budget.  We have a range of bento products, sandwich cutters, baking goodies, lunch boxes, fun dinner and breakfast sets, and much more.   Shipping available Worldwide.
Website |  Instagram |  Facebook

BAMBINO HOME
Special offer:  Spend $499-$999 to receive your choice of $75 worth of Wall stickers, kids rugs, bed guards and decor items! Spend over $1000 and receive $150 worth. Contact our store for full details.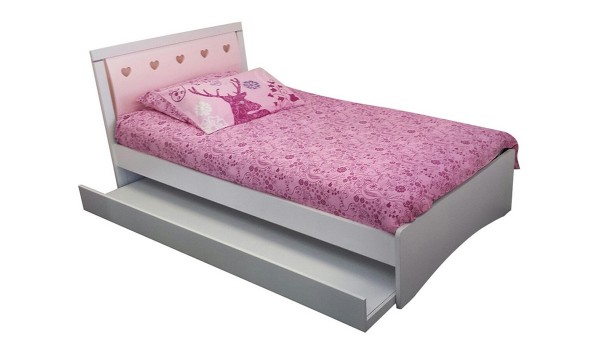 Bambino Home is specialist kids furniture store located in Underwood QLD. We stock a great range of kids beds, desks and everything to make your childs room their special place! Delivery is available Australia Wide.
Website |  Facebook

MOX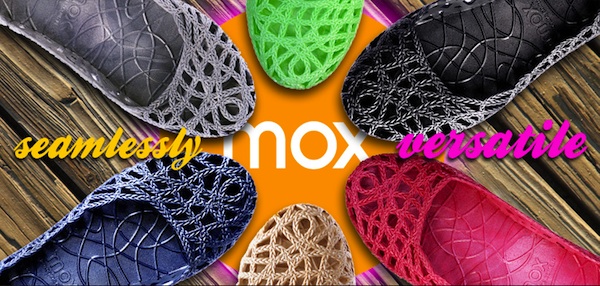 Mox shoes are a fashion forward approach to comfort and versatility. This Australian brand of waterproof shoes are made from 100% man made rubber. Mox shoes keep you looking stylish from pool to park to shops, and are available in a rainbow of colours. Whether adding the essential go-anywhere shoes to your wardrobe or just trying to simplify the holiday packing, grab a pair of Mox shoes from www.moxonline.com.au.
Website |  Instagram |  Facebook  |  Twitter  |  Pinterest

Little Bento World

Little Bento World has one of the largest ranges of lunchboxes, sandwich cutters and Bento accessories in Australia. Passionate about helping everyone making healthy school lunches, they provide daily lunchbox ideas and recipes, through their blog and facebook page. If you're just starting school lunches, wanting to change out of the same lunch every day or needing budget-friendly mulitple lunches, Little Bento World has something for every family. They are offering 15% discount off orders placed between now and 30th September – use the coupon code TheOrganisedHousewife at the checkout and happy bento-ing!
Website |  Instagram |  Facebook

MOUNTAINS OF INK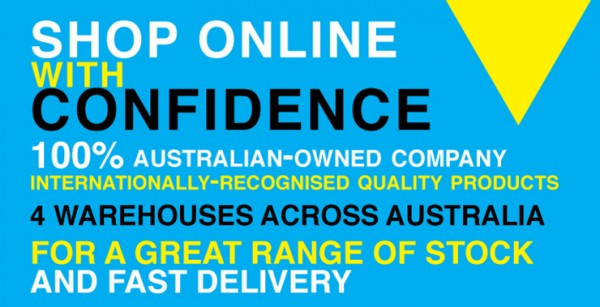 Ink and Toner cartridges delivered to your door at the click of your mouse
Running short on time and ink?
No time to shop?
Deadline looming – too many pages to print and not enough ink?
Mountains of Ink can help!
Website |  Facebook

Ashmore Palms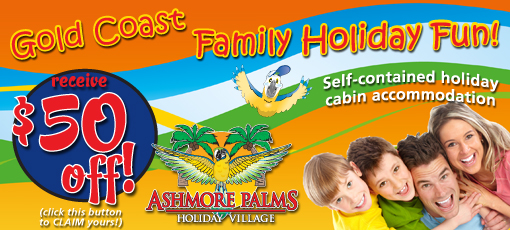 'Award-winning, family-friendly Ashmore Palms Holiday Village situated on the fabulous Gold Coast has self-contained cabins to suit all tastes and budgets. Home to Australia's largest private collection of exotic parrots, Ashmore Palms also runs fantastic free children's activities every day of the year (excludes Christmas Day) including clown games and parties, sand art, tennis lessons, balloon modelling, face painting, craft, movie nights and more. Claim your $50 accommodation voucher here
https://www.AshmorePalmsGoldCoast.com.au/LoyaltyVoucher?hearabout=The-Organised-Housewife'

Howards Storage World

Howards Storage World's latest catalogue is out now.  Pick up your copy to see some great new products, organising ideas and even a spread on my Mr 11's wardrobe makeover!  View catalogue here.
Howards Storage World are currently running a competition.  Simply post on Howards Storage Worlds Facebook App your before photo + a short description of what you want to achieve and you could win prizes.  Enter here.
Website |  Instagram |  Facebook  |  Twitter  |  Pinterest

Kasey Chambers – Bittersweet CD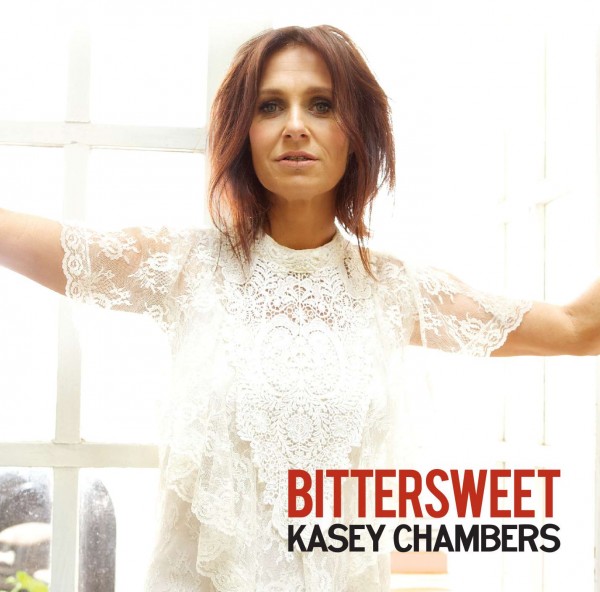 The music of Kasey Chambers nowadays feels almost as intrinsic to this country as vegemite and Australia will be happy to know that on August 29, the singer, songwriter and storyteller will release her tenth studio album and first solo record in four years, Bittersweet.
Bittersweet is again testament to the songwriting talents of an artist who has won 10 APRA Awards (she holds the record for the highest awarded solo APRA Songwriter in Australia across 10 studio albums), 10 ARIA Awards, 20 Golden Guitar Awards and nominations for 2 Americana Music Awards.
Website |  Instagram |  Facebook

If you are interested in advertising on The Organsied Houewife you can email formore details here.