What a wonderful month it has been, relaxing Christmas and New Years for me as I was sick most of it, good excuse for me to lay on the couch and catch up on some of my TV shows.  We are in full swing for back to school here with labelling uniforms, lunch bags, uniforms.  We are still waiting on the kids book supplies to be delivered, then will be a rush to get it all done before Tuesday next week!
A very big thank you to this months sponsors, as you know this blog rely's on sponsors to continue running, I really appreciate the support that these businesses, big and small give to The Organised Housewife and I enjoy sharing their products and services with you all, supporting each other!
Released this month
Routine Charts – new colour
Create a routine using charts to help remind the kids of what tasks are required. eg. brush teeth before getting dressed so toothpaste doesn't spill on their uniform..  Read more here.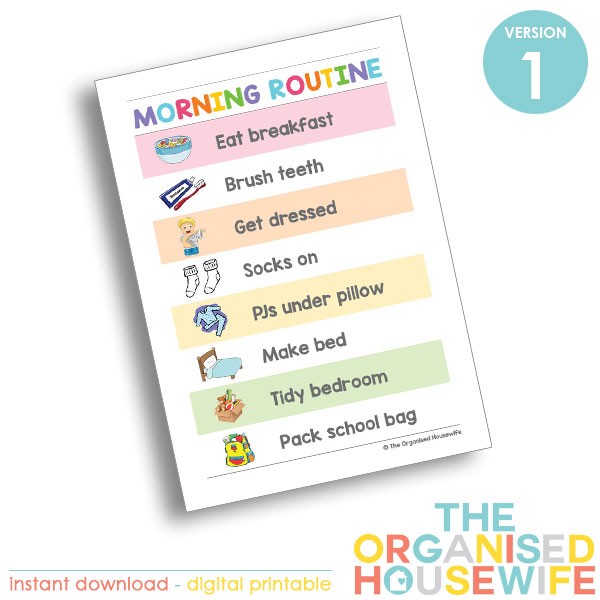 Lunch box planner
Planning food for lunch boxes is essential. Kids need to have a healthy nutritious lunch. Using this planner will ensure we have those types of food in the fridge and pantry.  At the beginning of each week, plan what food you need to add to your grocery list to fill their lunch boxes for the week. Use this planner to plan and also ensure you remember to eat the food you purchased.  Read more here.

And a reminder about:  The Lunchbox Revolution eBook
A colourful easy to follow guide for parents and children with tips on how to pack a great tasting and healthy lunchbox.
Written by a Naturopath, Wellness Coach and busy Mum, The Lunchbox Revolution is destined to help every family get back to basics and rediscover great tasting healthy foods that are simple to prepare and kids will love to eat.
The recipes cover a range of cuisines, tastes and food group variations while still keeping in mind the nutritional requirements that growing bodies need…and the recipes are not just for the kids. Working parents can benefit too while saving money on buying lunches in the work place.  Read more here.
I Quit Sugar Green Smoothie Cookbook
The I Quit Sugar Clean 'n' Green Smoothies eBook has arrived just in time for a sugar-free Summer! This neat little eBook is loaded with 35 densely nutritious green smoothies to help you cleanse the body, reduce bloating, shed some winter kilos and kick start your day. Whether you're a smoothie aficionado or a total novice this book covers all bases. Read more here.


Mox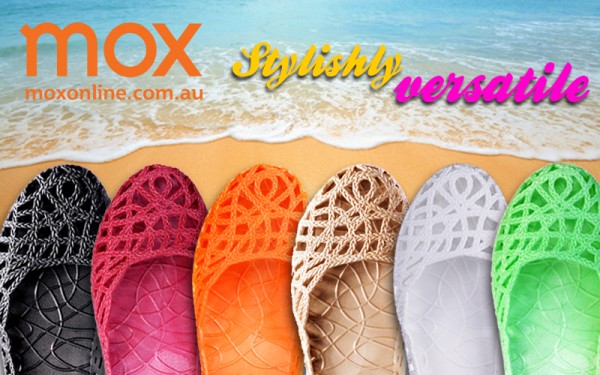 Mox shoes are a fashion forward approach to comfort and versatility. This Australian brand of waterproof shoes are made from 100% man made rubber. Mox shoes keep you looking stylish from pool to park to shops, and are available in a rainbow of colours. Whether adding the essential go-anywhere shoes to your wardrobe or just trying to simplify the holiday packing, grab a pair of Mox shoes from www.moxonline.com.au.
Website |  Instagram |  Facebook  |  Twitter  |  Pinterest

Sweet sweet silver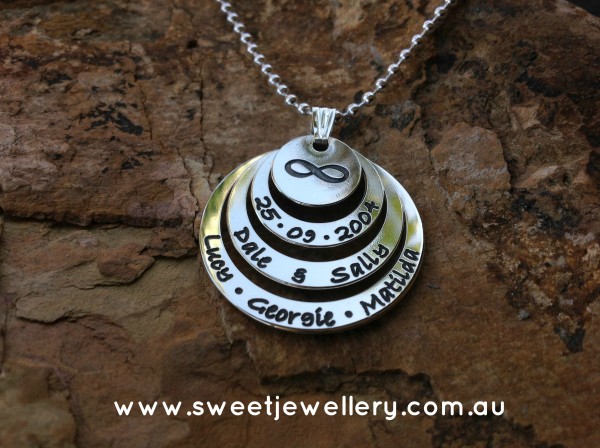 Sweet Sweet Silver specialises in expertly crafted personalised jewellery, Ferny & Tim from Bargara in Queensland will custom make a gorgeous pendant or gift to your specifications, guiding you in the design process along the way. Open for Christmas orders now, you can see the full range here.
Website |  Instagram |  Facebook  |  Twitter  |  Pinterest

My Organic Uniform
Special offer:  
LIKE My Organised Uniform facebook page
SHARE our page on your timeline
TAG @myorganicuniform

Receive a special 20% off discount code at our store when you spend $50 or more!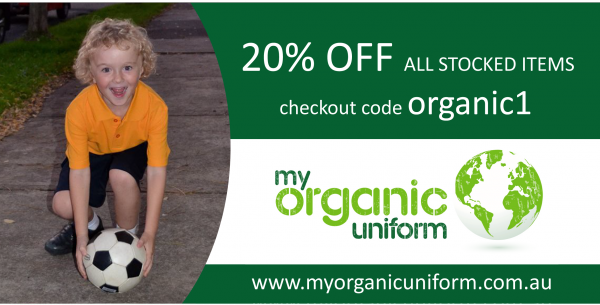 Did you know, most conventional school uniforms are made using harmful chemicals such as teflon, toxic dyes and pesticides? My Organic Uniform manufactures certified organic school uniforms that are made using organic cotton and recycled polyester (plastic bottles). All garments are environmentally friendly from the farm to your doorstep, they are even packaged in biodegradable bags! We guarantee you will love the quality of our garments and you will most definitely be pleasantly surprised by our affordable prices! Here's the best part- We can supply your child's entire school uniform shop. Your children will be excited to know they are wearing clothing that contains plastic bottles and you will sleep easily knowing our garments are not filled with harmful carcinogenic chemicals. Make the change to organic- Shop online today.
Website  |  Facebook

Designer Deals
Special Offer:  Use coupon code at checkout for 20% off.  Coupon code = TAKE20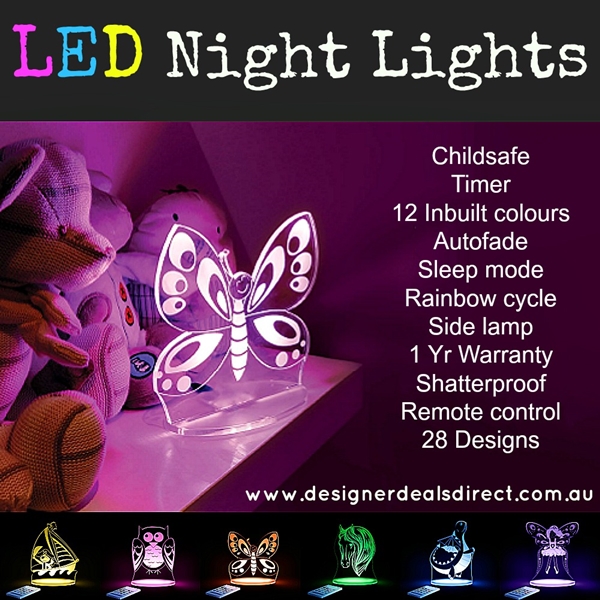 Designer Deals is an online store created with you in mind. As a mother to 3 children, Designer Deals is a reflection of the products we personally use, has used and most importantly trust. We provide a unique selection of items for the entire family at affordable prices.  View our newly released website for more great offers. Website 

Hippoblue
Special offer:  Up to 50% off children's personalised labels and 25% off bags, use coupon:  ORGMUM at checkout. This coupon is valid till end of January along with the label sale.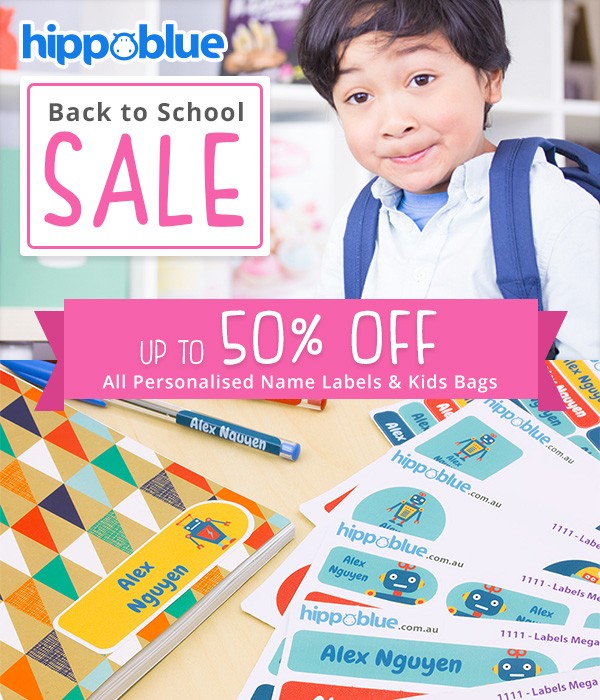 Hippoblue has a great range of innovative personalised gifts for children, ranging from name labels, wall stickers, lunch bags, backpacks and stationery.  Our unique designs are created to attract mothers from all over Australia who LOVE adorable, personalised good. We focus on delivering high quality and affordable products that are manufactured right here in Australia.  Our gifts are made to leave a great impression on your little ones helping you leave only special memories behind.
Website |  Instagram |  Facebook  |  Twitter

Avery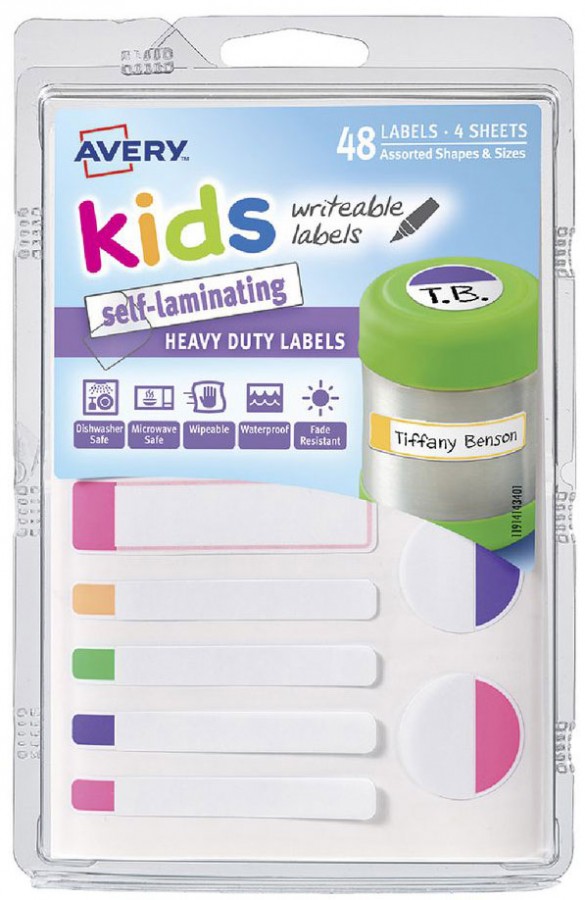 Brightly coloured, durable labels great for labelling daycare and school gear like lunch boxes, drink bottles, sporting equipment and electronics, write the kids name using permanent marker. The water-resistant labels stick to plastic, wood, metal, rubber, paper, ceramic and glass. Plus NO IRON FABRIC LABELS, love the sound of that!! Available from Officeworks.

Howards Storage World

The NEW Neata shelving system is EXCLUSIVE to Howards Storage World. Neata is simple to install and suitable for any room of your home. Neata is made from high-grade, epoxy bonded steel and available in White or Silver components with timber accessories in White, Maple and Black colours. Plus, Neata is backed by a 10 Year Guarantee.  See their new catalogue here.

LiteCup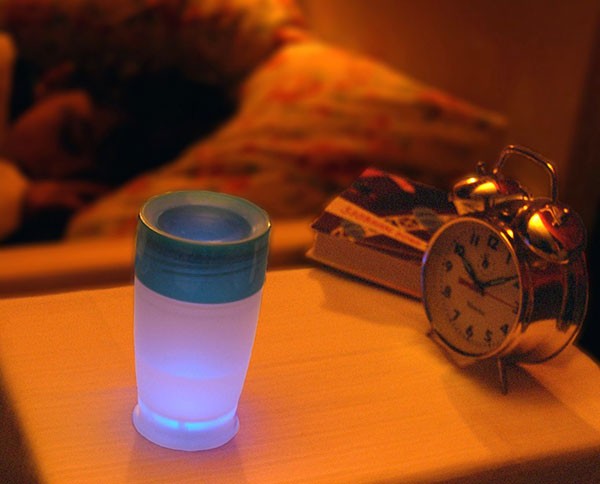 Litecup is a unique non-spill sippy cup with integrated night light – it's a new kind of toddler beaker!  Perfect for independent mess free drinking the patented circular valve allows free flow drinking from a cup edge whilst preventing tips and spills. the cup edge supports the bottle to cup transition and means there are no fiddly straws or spouts to clean.  The cup includes a light sensitive LED light unit that sits in the base of the cup and makes the cup glow gently at night providing a comforting nightlight and ensuring your child will always find their drink. Hopefully giving them one less reason to wake you up!  The clean and fun design does not look 'babyish' and works for anyone from 12 months up.  View their website here.