A few months ago my blog had a set back, on this day I realised a few things, whilst this blog is my full time job and is a business I wasn't treating it like so which sadly saw some vulnerabilities.  I couldn't keep up with emails and my ideas and plans for the blogs future were not being actioned.  My big vision for the blog was being stalled by my own thinking and mindset, "I'm just a blogger I should be able to do it all myself".  You all know I absolutely and truly love writing The Organised Housewife, this setback broke my heart but in many ways made me stronger and to start thinking constructively about the future for the blog.  I am over the moon and so proudly excited to tell you I have taken a big step forward for The Organised Housewife, I have hired an assistant!!
I would like to introduce you to Kate (yes that's going to be confusing Kat and Kate).  Kate is a mum of 2, Miss 11 and Mr 8, she has very similar values to me in how we raise our kids and run the household.  Kate will be helping me to keep up with my emails, reply to comments on the blog and facebook.  At this stage she is helping for a few short hours each week, but as the blog grows I look forward to the day of being able to have her here longer.  As always I thank you all, this beautiful community, for your support.
Please join me in welcoming Kate
Hello, I'm Kate. I'm really excited to be working along side Kat and help her achieve the many dreams she has for The Organised Housewife. I have been a long time reader and enjoyed learning great tips, I love all the yummy recipes and my family love them! A little about me… I enjoy spending weekends with my family at the beach. We love to go away "glamping" (I know Kat's not a camping faFn so i can share all my great tips with you) I also love to read and keep fit.

Another new feature I am adding to the blog is a wrap up sharing details of all my sponsors over the past month as I am so appreciative and grateful for all their support in helping me run my blog. Please read more below and also find some special offers just for you.

Meet this months lovely sponsors: 
Mox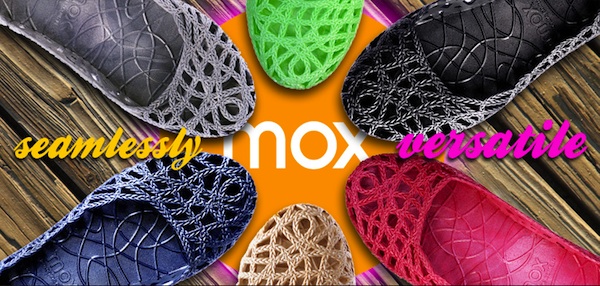 Mox shoes are a fashion forward approach to comfort and versatility. This Australian brand of waterproof shoes are made from 100% man made rubber. Mox shoes keep you looking stylish from pool to park to shops, and are available in a rainbow of colours. Whether adding the essential go-anywhere shoes to your wardrobe or just trying to simplify the holiday packing, grab a pair of Mox shoes from www.moxonline.com.au.
Website |  Instagram |  Facebook  |  Twitter  |  Pinterest

Shavezy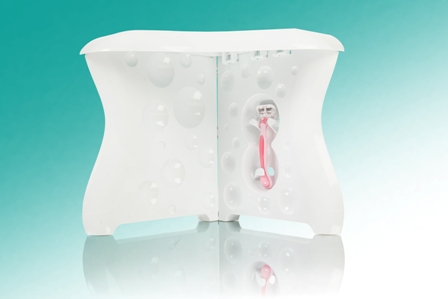 Don't you love the way it makes you feel after you've just shaved your legs. Just having time to look after yourself is precious. That why I designed the "ShavEzy".  Shaving your legs just got easier, and a whole lot safer.  ShavEzy is a foot stool made to fit neatly in the corner of your shower, is extremely sturdy and safe and best of all is easy to clean. Along with an inbuilt razor holder it's the perfect solution for taking that precious time to look after yourself, whether shaving, moisturizing or exfoliating.  As a special offer during August every ShavEzy sold will receive a complimentary Gilette Venus Razor. So visit www.shavezy.com.au now and make your life just that little bit easier.
Website  |  Facebook  |  Twitter

Bambino Home
Special offer: 10% storewide on our full range of amazing kids furniture. Offer ends 31st August 2014.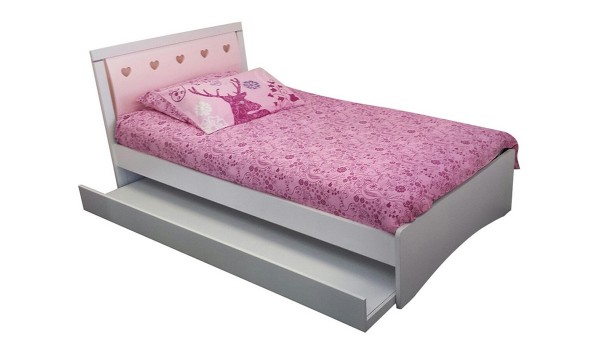 Bambino Home is specialist kids furniture store located in Underwood QLD. We stock a great range of kids beds, desks and everything to make your childs room their special place! Delivery is available Australia Wide.
Website |  Facebook

My Lil Pouch
Special offer:  20% OFF use code 'organised' at checkout

Thank you to this weeks task sponsor My Lil Pouch, the ultimate reusable food pouch – is environmentally friendly, dishwasher safe, durable and is a quality food-grade pouch that's free from BPA, PVC and Phthalate. It's ideal for a wide range of uses, is cheap to buy and can be used over and over again. Perfect for pureed fruit, yoghurts, custards, dressings or even freeze homemade pasta sauce, ideas are endless! Website

My Organic Uniform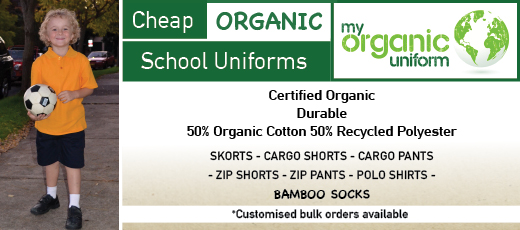 My Organic Uniform manufacture certified organic school uniforms made from 50% organic cotton and 50% recycled polyester (plastic bottles). Affordable and excellent quality. Available for purchase online.
Website  |  Facebook

If you are interested in advertising on The Organsied Houewife you can email for more details here.