This post is sponsored by Nuffnang
I was fortunate enough to test drive a  brand new Mitsubishi Outlander for a week, I am blown away at how clever this car is.  It was such a beauty to zip around in. I am not at all a car enthusiast, what is under the bonnet really doesn't interest me, typically as long as it fits all 3 kids in comfortably and has additional seats in the back for when I pick up extra kids I would be happy.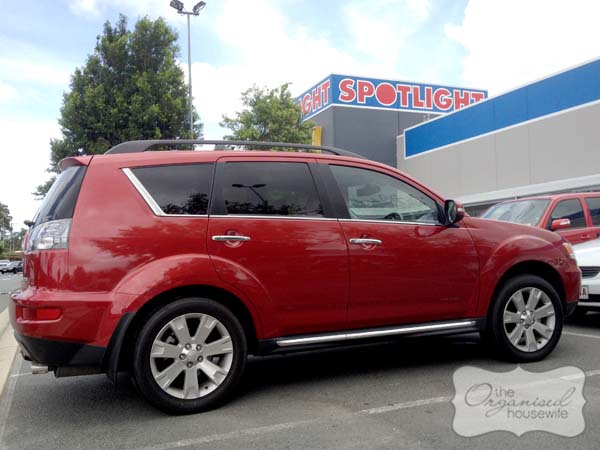 Well, I tell you after spending a week in the Outlander this has now changed.  I am adding to my wish list that my next car must have the following:
1. Keyless entry
I never understood this feature when I heard it on the TV.  To walk up to the car and not have to rummage through my handbag to find the keys.  For all those with cluttered handbags (hmm, yes at times mine gets that way) its such a helpful feature.  This car does not have a key as such, it has a sensor which just sits permanently in my handbag.  There is a little button next to the door handle and if my handbag is within range, it will unlock the car.  Then the car starts with a push of a button.
2. Voice activated bluetooth phone connection
Ooh this is THE feature I have really missed since giving the car back.  Usually my kids make and answer calls for me when I'm driving.  Connecting my phone to the cars bluetooth was a breeze, less that 20 seconds (one time installation, then it's automatic).  For safety you cannot touch the screen to make calls while driving, however you can set up voice activation and ask the car to make the call for you.  With the touch of a button on the steering wheel you can answer calls which come through your sound system.  The calls are very clear and as my friend said I don't need to shout she could hear me perfectly when I spoke normally (instinct was that I needed to talk louder).  Well with this feature I could be more efficient, making phone calls instead of sending emails, a more personal approach.  And of course I would have no excuse that I don't have time to call my mother.   
3. Reverse camera
As I am a shorty it's hard to use the rear view mirror when reversing, I have become very reliant on the reversing sensors which makes parking a breeze and at school pick up time with kids running around a lot safer.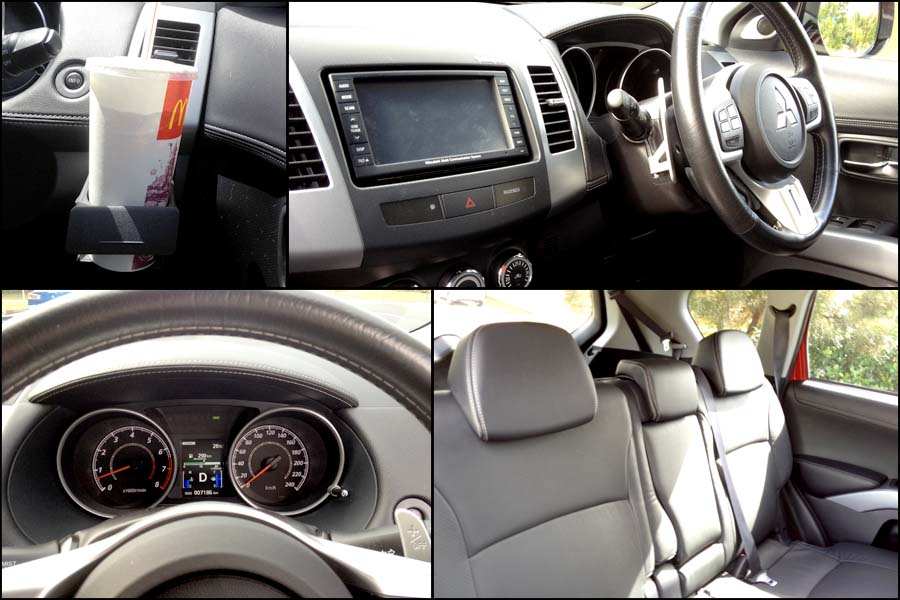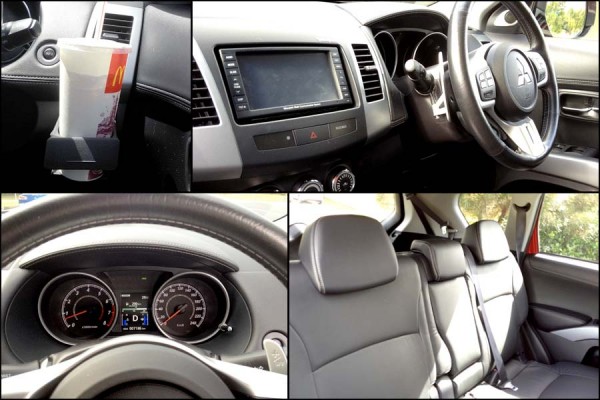 Some extra features I liked about the car was
The windscreen wipers turned on automatically when it was raining, it scared the bejeebers out of me when it did it as I didn't expect it.  But was a great feature because I really don't like driving in the rain and it was one less thing to think about
Cupholder at a convenient height at the right side of the steering wheel
All back seats folded down to create extra room if needed
Unlike my car when I open up the boot door the grocery shopping doesn't fall out (I have had several broken bottles and milk spills because of this), as there is a tail gate to prevent it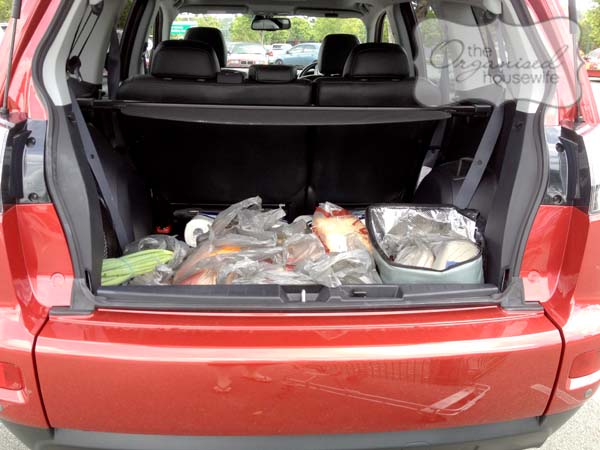 It was so quiet, when at traffic lights there were times I couldn't hear it running
The sun roof was an added bonus, loved the extra airflow.
The inbuilt DVD player kept the kids entertained, their show of choice … WWE (go figure??)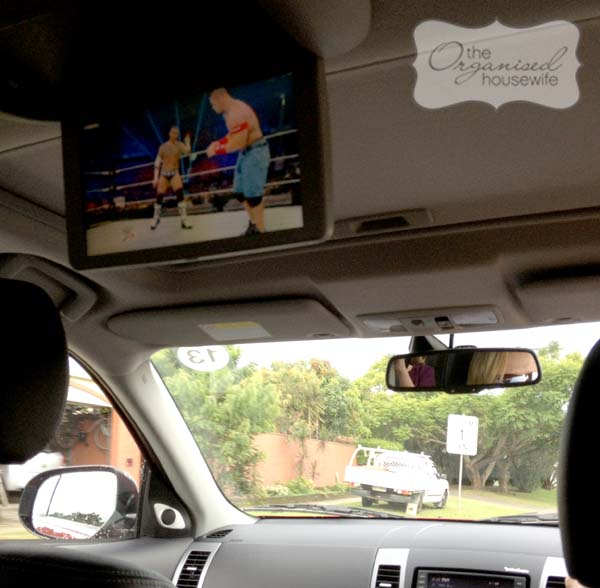 Thankyou Mitsubishi, the Outlander was a great car to drive!!