This is a guest post by Giovanna Scott, from www.giovannascott.com.
The Organised Carer
Having a child with Special Needs can be harrowing.  Keeping track of the test results, reports and documentation for all the government departments is equally so.  I thought I could manage it all until I was stuck one day at my son's Occupational Therapist.  I had used up one lot of funding but hadn't presented them with the paperwork for the other pool of funding which was in another folder. Because of this, I had to pay the full amount .
I was always proud of being a super-organised and efficient Mum-Therapist.  But it all fell apart this day and I knew I needed help.
Although I'd heard of the Carer Record Folder I was convinced that my record keeping method was fool-proof. Fool me!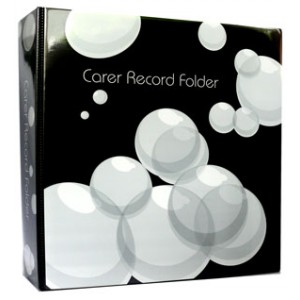 Overcome with relief when the folder arrived, I got straight to work sorting out my paper mess. Chrissy McDougall of Spikko has done a fantastic job creating relevant headings.  Some include: Education (great for keeping track of IEPs and Interview Notes), Centrelink, Therapies and Medical. I've even created my own sub-divisions within certain sections.
The folder comes with a CD containing blank templates of all the forms in each section so the information can be entered electronically and updated as needed.
The beauty lies in the speed at which you can locate things. When it's tax time, you simply grab all the paperwork filed under "Receipts/Statements" for that financial year and lodge them. Easy!!!! You could even separate the receipts according to type. The possibilities for customizing are endless.
When the time comes to try new therapies for my son, I grab my Carer Record Folder because it has all the information and history in ONE SPOT!!!  There will never be a need to rummage through piles of paperwork or wondering where I'd filed that Assessment, ever again!
Although the Folder has been designed with Special Needs children in mind, it can easily be modified for any child.  Think of kids with special dietary needs or a medical condition (such as asthma) that needs special management.
The Folder now comes in an Adult version, alleviating the stress of managing your own condition or a relative's.
"Do yourself a favour", order one for yourself and a friend. It is the best gift you can give.
For more information about the Carer Record Folder please visit Spikko

About Guest Blogger
Giovanna Scott – Super-Mum to Mackinley (10) and Rainer (8) who has severe Autism.
Find our guest: Website 

This post was written by a guest contributor. If you are interested in 'being my guest' please visit Be my Guest page for more details.