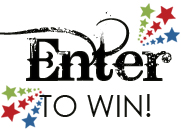 I have received a few emails that some readers are having trouble commenting and entering giveaways.  Those not using internet explorer had problems. 
I have changed the contact forms and commenting system which should now allow you to enter the giveways. 🙂
I am leaving recent giveways open till midnight, Saturday 10th September, so those having troubles can now enter.
Giveaways still open: