Over the past few weeks I have been updating my kids toy room.  When we first moved in I painted a feature wall a bright green, and painted some circus themed pictures for their wall.    7 years on we are all ready for something new and it's remarkable with just a change of colour how different the room feels.   I will gradually show you around their newly decorated room with before and after photos, however today I wanted to share with you this great little shelf I have installed and the best thing is, I have one to GIVEAWAY, special thankyou to:


 Rose & Lily – Tidy Books® Bunk Bed Buddy 
TheTidy Books® Bunk Bed Buddy is a lightweight shelf designed to sit on the wall next to the kids beds.  Especially if they have a bunk bed, they have their own little nook for their books, teddy and/or alarm clock.  However I am using the Tidy Books® Bunk Bed Buddy  in the kids toy room to store the books they bring home from both the school and local libraries.  This way they don't get mixed up with our own collection.  The kids have also picked something from their rooms to display.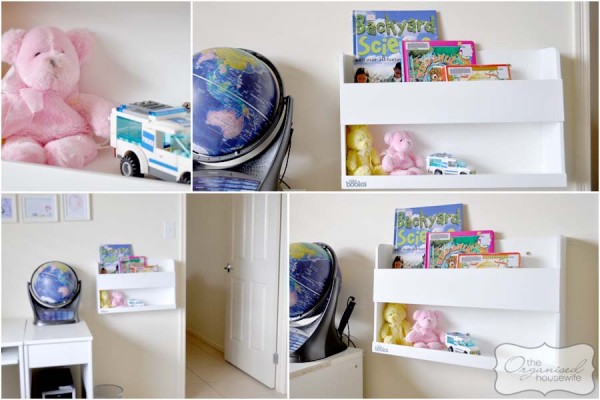 "Rose & Lily offer a  unique range of wonderful and high quality products discerning parents cannot afford to live without, including innovative products like  the Learning Tower, Luna Lullaby, My Plate Mate, Baby Steps 123 and Snugabub,  In 2009 Rose & Lily launched a range of bath time products under the brand Mije, and will continue to expand this line in 2010 with the introduction of the Baby-Head-Rest, a newborn head support designed to reduce the risk of Plagiocephaly in infants."

Find Rose & Lily: Website | Facebook | Twitter

Giveaway
One Tidy Books® Bunk Bed Buddy  – RRP $125.00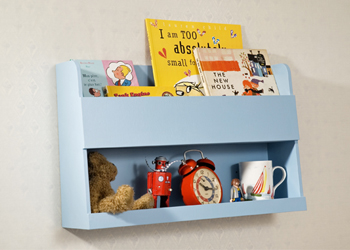 Enter here:
GOOD LUCK!!