Handbag Butler was created in 2008 which started with the Handbag Holder a bejewelled and printed hook which then was followed by the Key Holder which simply clips onto your handbag to hang your keys.
The entrepreneurial duo did not stop there! Frustrated with running out of battery on their mobile and not liking the overly "techie" solutions on the market, came up with the idea of the MightyPurse. The idea was simple, a charger you could take with you, that would hold your purse essentials (money, cards and room for your keys or lipstick and your phone) and it must look good!
In 2014 a further 40 styles were added to the collection including a single and double body cross bag and hip bags, all in a variety of materials and colours. All MightyPurse Styles have included a built in battery, which will charge your smart phone at least twice via the included micro-USB cable, before needing a recharge via the included USB cable. The MightyPurse works directly with all micro-USB Smartphones and iPhones (adapters sold separately for iPhone).
The MightyPurse is enjoying global success with distribution throughout the USA, Canada, the UK, Ireland, Italy, France, Belgium, Germany, Holland, Australia, New Zealand and beyond.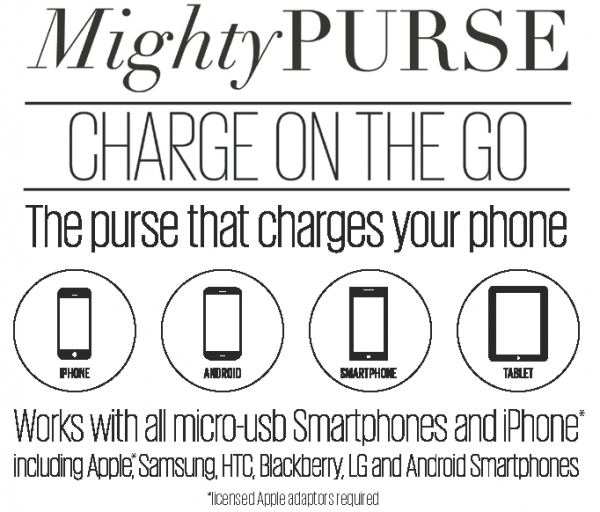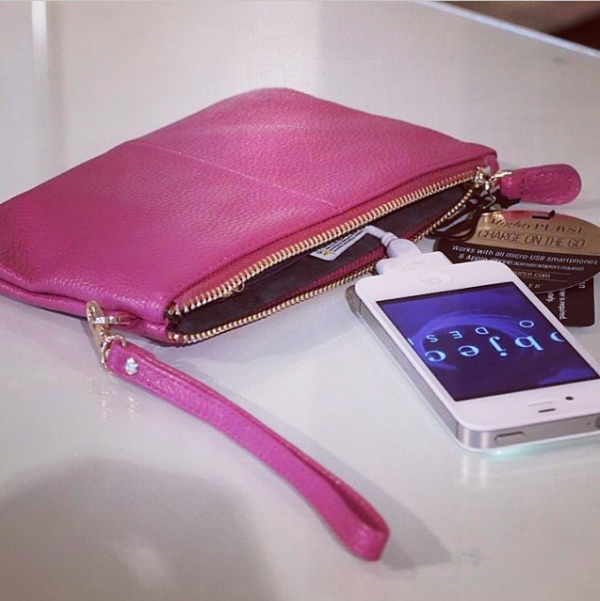 Many different styles are available.