Please note this giveaway is now closed, the winners are C Buchtmann from NSW, L Gaeta from QLD and L Mineo from Victoria congratulations ladies I am really looking forward to visiting your homes!
Recently I mentioned I would love to give myself away for a day, to help those struggling to organise a space in their home.  I am beyond thrilled that Kia would like to sponsor this dream of mine.  They are giving me the opportunity to fly and drive to the homes of three readers.  I will visit their homes, access the area, together we will go shopping (this will be fun), then return home to clean, declutter, sort and organise their space.  I'm super excited to meet three readers!!
All you need to do is enter your details into the form below, share with me which area you need help with and why, plus upload some photo's of your space.  Not only will we go shopping for some products to help organise the area we will also create a plan together to help you manage it and keep it under control.  Our day together will be filmed and a reveal of each makeover will be published in a video and in a blog post.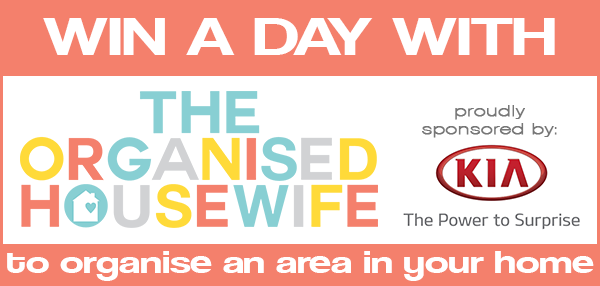 Over the next few weeks I will be driving around in one of Kia's new Soul cars.  I've really enjoyed driving this car, it's a lot smaller than my current car which makes it so much easier to park!  I will be driving to the homes of all our winners in this little beauty.
I am truly happy that I get this opportunity to be able to help three readers as I can understand how overwhelming cluttered and untidy spaces can get. If you are struggling to know how to sort through it, where to start or the best possible solution, together we can 'think outside the box' and make a positive difference in your home.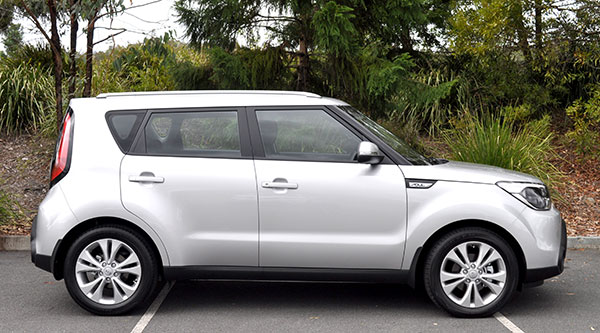 The Kia Soul is stylish and sporty, with all the latest features, my favourites are bluetooth so I can listen to the music on my phone and answer calls safely while driving.  It has a very sporty feel to the dashboard, with a nice leather trim on the steering wheel.  I really enjoy listening to music when I drive, the sound system in the car is fantastic.  My kids usually grab my phone as soon as we get in the car and they spend our trips picking super cool music to listen and bop around too, Happy by Pharrell is our favourite song at the moment and Katy Perry is always a must!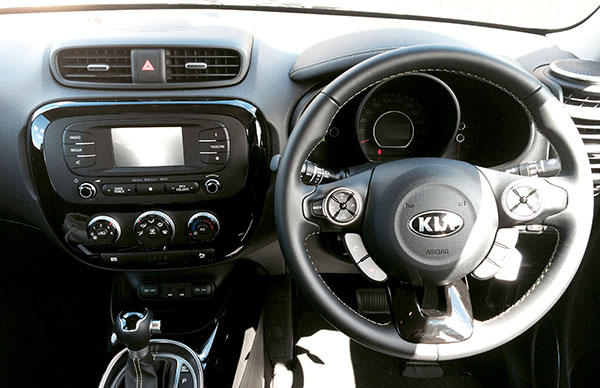 I was actually surprised that the kids have plenty of room in the back, ample space between their knees and the front seats, typically most small cars are quite squishy, but they have plenty of room for comfort and can slip in their school bags easily between their feet!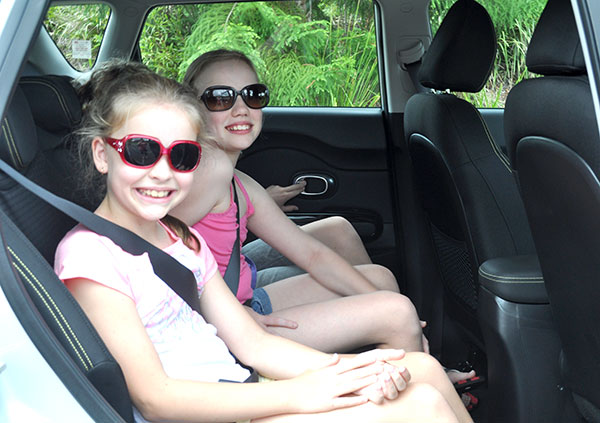 The back seats fold down, which will come in very handy when visiting the homes of the winners, as I am sure we will fill it up with loads of shopping.  Every space needs good shelving, baskets, containers, storage boxes, pretty linens and even a nice ornament, hope you enjoy shopping this is going to be a blast!  We may need to grab some coffee in between all the shopping and organising too!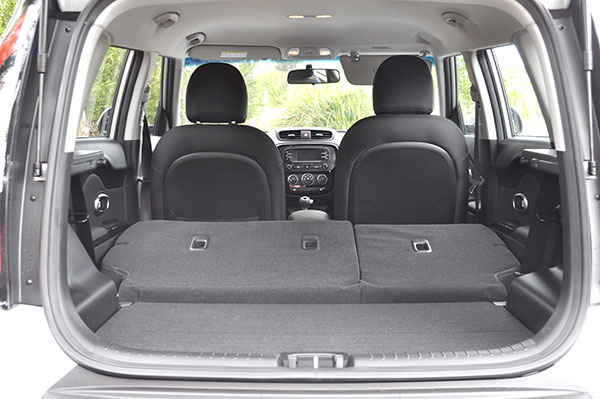 And finally a fantastic safety feature, the car chimes when one of the kids in the back (and those sitting in the front too) don't have their seat belt on, lighting up on the center board telling me who's seatbelt isn't on.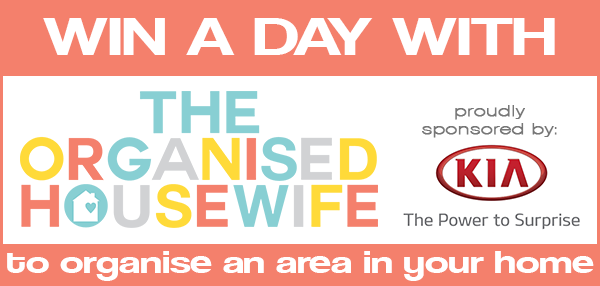 Complete the form below detailing your name, address, tell me in 25-50 words which area in your home you need help with and why along with a few photos of your space.
GIVEAWAY ENTRY FORM
PLEASE NOTE THIS GIVEAWAY IS NOW CLOSED, WINNERS WILL BE ANNOUNCED SHORTLY.
Once the form is completed you will be redirected to a thank you page.  If you are not redirected please double check you have completed all required fields, eg.  at least 2 images, your address etc.  
 This giveaway ends 4:00pm (AEDT) on Sunday 23rd March 2014, one entry per person.
Open to Australian residence only.
View full terms and conditions here.
Disclaimer:  This post is sponsored by Kia
and coordinated by The Remarkables Group.