Our recent holiday to Tasmania is going to be very hard to forget, this beautiful little state of Australia is gorgeous and the perfect ways to relax and spend quality time with your family.  I keep telling everybody staying at the Freycinet Lodge, looking over the bay reminds me of a scene from Dirty Dancing where the Dad has his leg up sitting on a verandah and Baby comes to talk to him to ask for some money, in the background is a beautiful lake.
This… reminds me of that.  You can see all our holiday snaps here.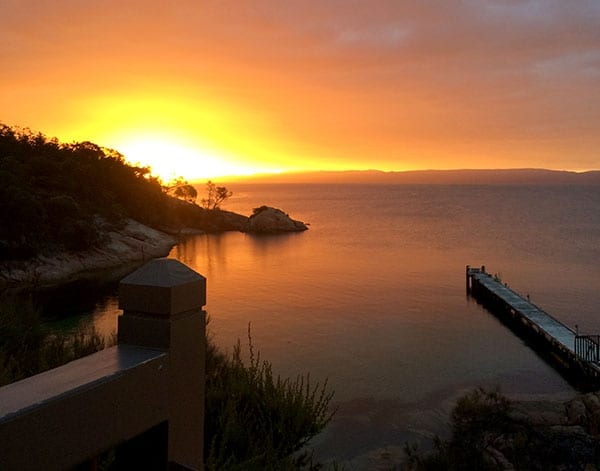 Don't forget to enter the Spirit of Tasmania giveaway, for your chance to win a Spirit of Tasmania voucher and experience the beautiful Tasmania for yourself.  I have extended this giveaway to end on the 18th February as the blog is currently undergoing some teething problems.
7 THINGS I DO EACH DAY TO KEEP THE HOME CLEAN AND ORGANISED
Subscribe to my weekly newsletter to receive blog updates in our inbox + this FREE eBook sharing some of my top tips that you can adapt in your own home.