This post is sponsored by Nuffnang
As my kids are getting older I am finding our evenings seem to get busier and busier.  I try to help all 3 kids with homework and for me this usually takes all afternoon.  Then if it's not homework we are out at karate a few nights a week till late.  On nights like this I need to a meal that's not going to be time consuming when we get home.  I like something that I can have cooked and on the table in the time it takes the kids to have a shower.
Usually I always have a stirfry sauce in the pantry (I grab a few when they are on special).  My favourite is the Terriyaki & Sesame Chicken Stirfry Creations from Maggi.  The instructions are super easy to follow (this pack has 2 separate sachets to give the stirfry a wonderful flavour).  I add the infusion paste to the chicken, while that is resting, I then prepare and cook the vegetables. When the vegetables are minutes away from our liking I then transfer the vegetables to a bowl, then cook the chicken, when the chicken has browned I return the vegetables back to the pan along with the finishing sauce, heat through and serve.  Super fast!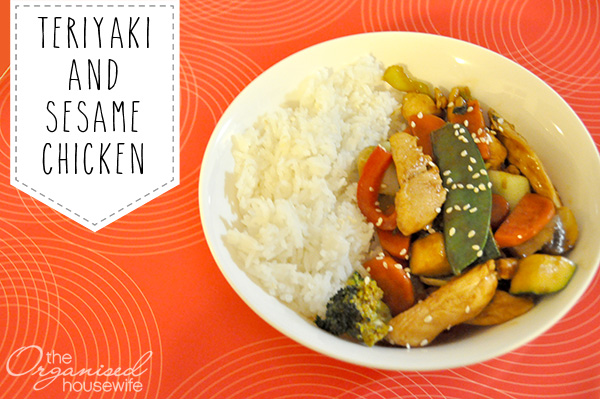 Benefits of cooking a stirfry:
Stir fry's are one of the easiest and quickest ways of creating a satisfying meal
Hardly any prep time
Meal can be ready within 10 minutes'
Well balanced with plenty of vegetables
I especially enjoy making stirfries as they are a great way of getting the kids to eat the vegetables.  I find the kids aren't fussy when it comes to vegetables in stirfries as they are coated in the stirfry sauce… flavoursome
Typically vegetables are crisp in stirfries, but we like our vegetables just a little softer, which doesn't take much extra time at all, so it's a very versatile dish
Finally, you are not limited to particular vegetables, and it's a great way to use up vegetables in your fridge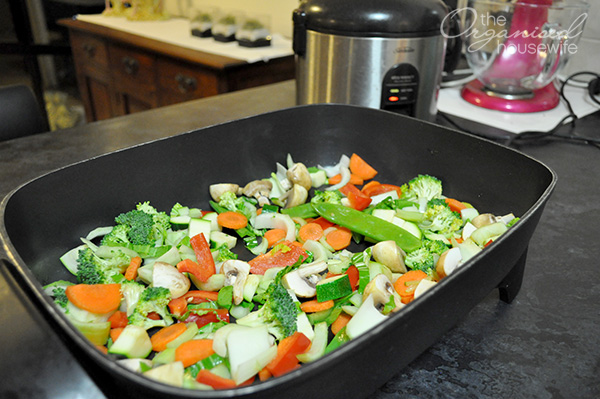 Vegetables you can use for stirfries:
Baby corn
Zucchini
Bok Choy
Capsicum
Snow Peas
Leek
Beans
Spring onion
Mushroom
Onion
Cauliflower
Carrot
Brocoli
Cabbage
What to serve with stirfries:
Noodles
Brown Rice
White Rice
 Maggi Stir Fry Creations Sauces can be found at Coles, Woolworths and other independent supermarkets for $3.29 RRP

Thanks to Maggi today I am giving away 1 Scanpan Wok, a $100 Coles voucher and 4 Maggi Stir Fry Creation sachets of different flavours to one lucky winner
Please leave your entry in the comments below telling me how you think Maggi Stir Fry would help you out in the kitchen?
Please note:  Entries are for Australian residents only, one entry per person, giveaway closes 5pm 4th August 2013. This is not a random draw, most creative answer (in my opinion) will win.  
This giveaway is coordinated by Nuffnang and run in accordance with my disclosure policy.  View giveaway Terms and Conditions.