This post is sponsored by Nuffnang
I have recently been trying the NEW Tefal Cook4Me.  The Cook4Me allows you to cook fast and easy meals for 2 to 6 people.  Using the button you are guided through a selection of 85 programmed recipes suitable for any occasion, tuna mornay for an easy weeknight dinner, curries for cold nights, taco's for Friday family night, a Sunday night roast, delicious bread and butter pudding and so much more.  65% of recipes from the Cook4Me will take less than 11 minutes to cook and many with 6 ingredients or less.
The following few weeks are going to be really busy for me, so when I can anticipate this happening I like to fill up the freezer with some meals and baking. I made a batch of Beef Bourguignon to put in the freezer, it really wasn't much trouble at all.
Using the white 'ok' button you turn it to pick your selection, this case being main dish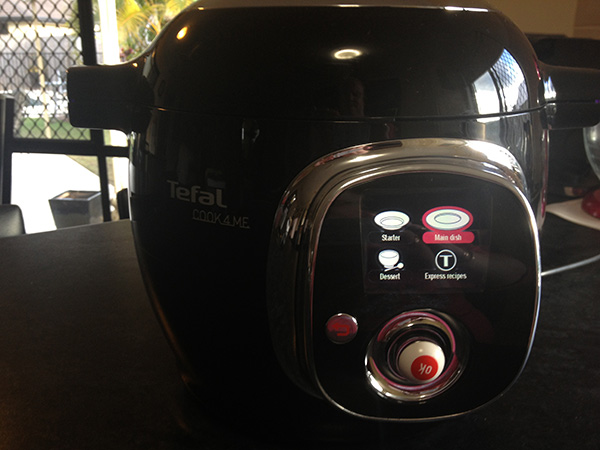 Choose the recipe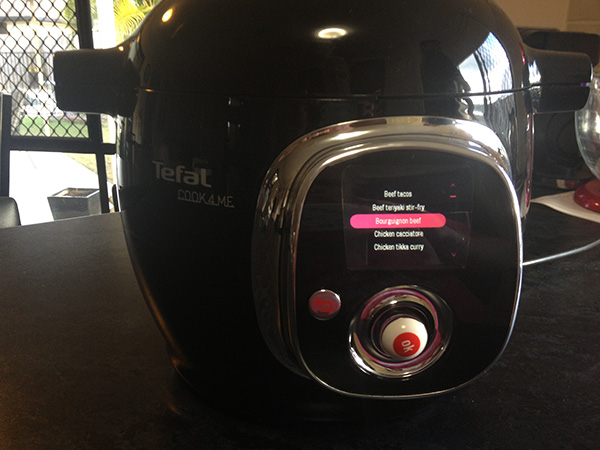 Next you have a choice of 2, 4 or 6 serves.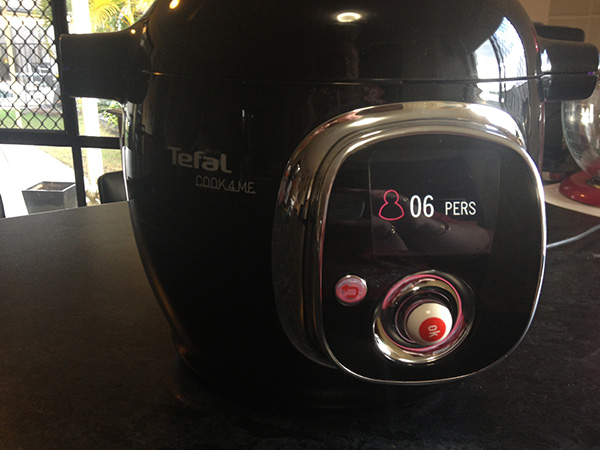 It then tells you how long prep and cooking time will take.  Note that the cooking time starts from when you close the lid of the Cook4Me, it doesn't include heating oil and browning.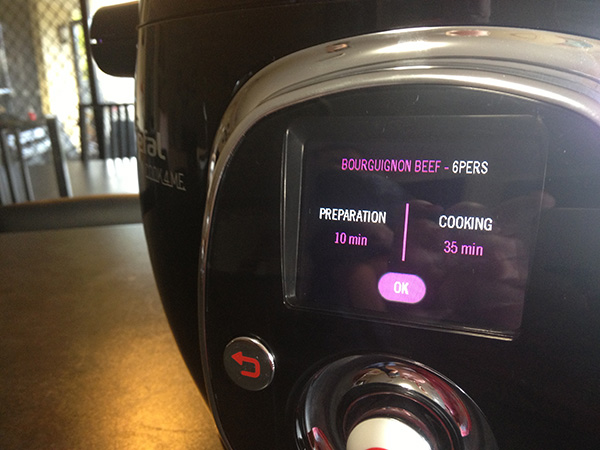 Next step is to prepare the ingredients ready to cook.  A little booklet is supplied with the Cook4Me so you can refer to this when you are preparing your shopping list, which is much easier.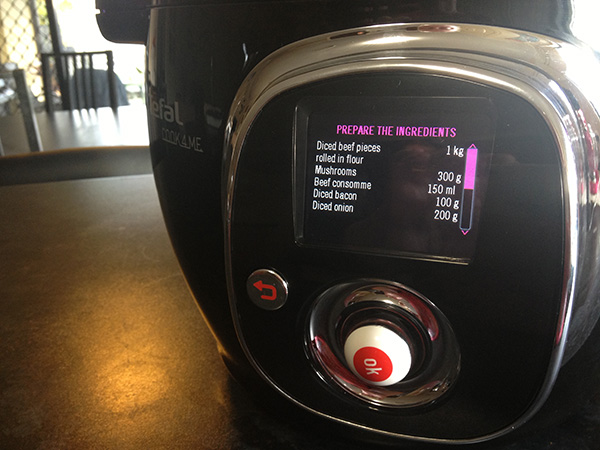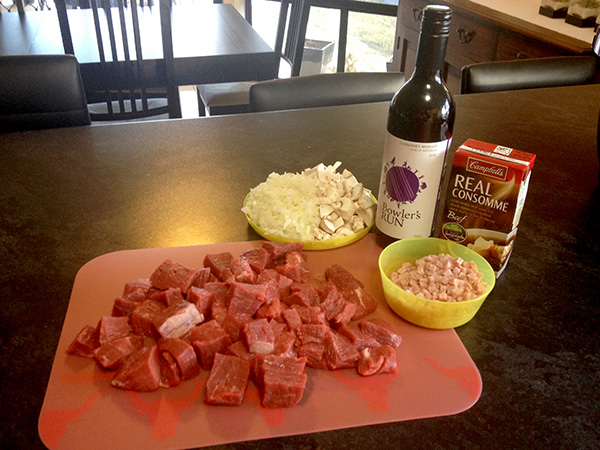 Clever machine, asking me if I'm ready!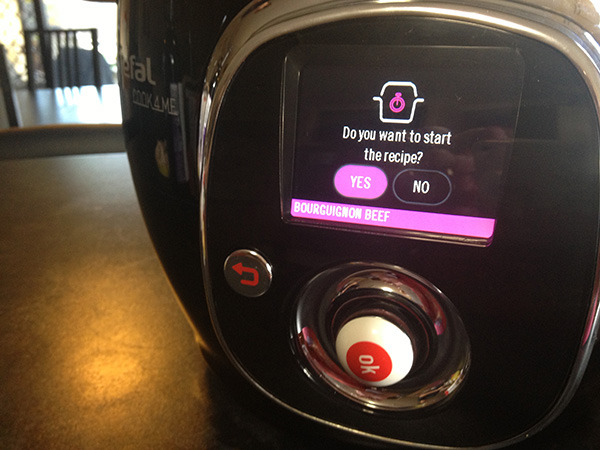 Now it continues with steps on cooking the recipe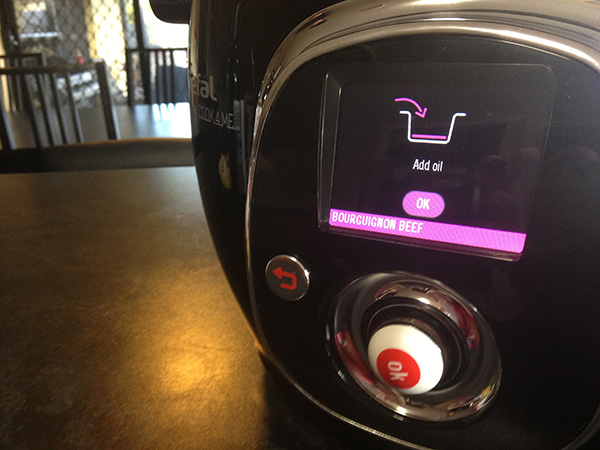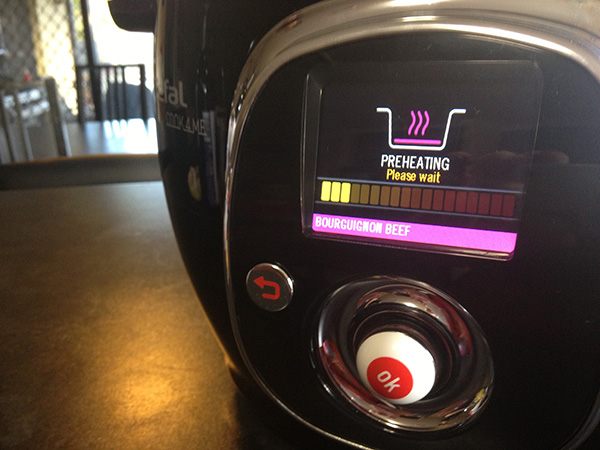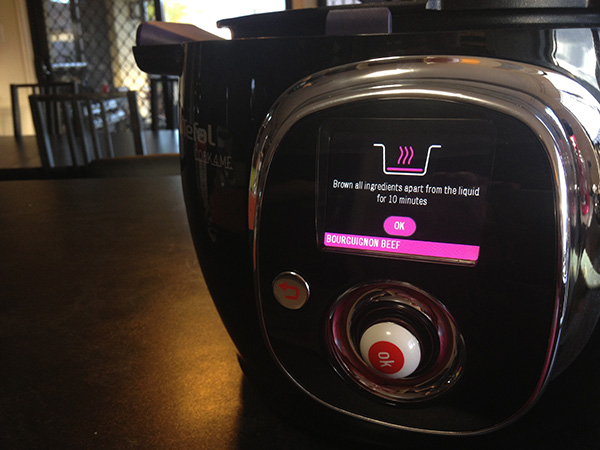 I was actually really surprised that when browning the meat and vegetables that it didn't begin to stew.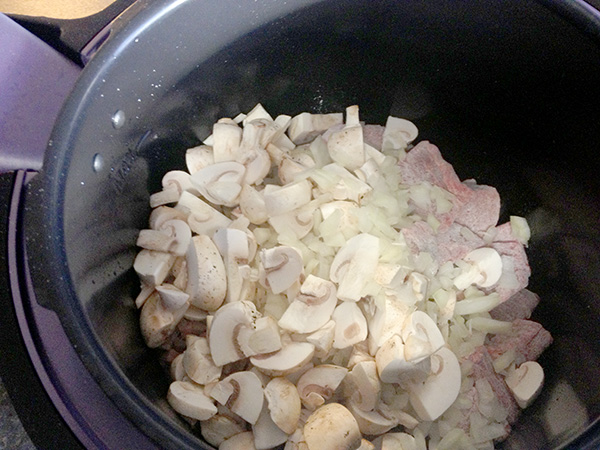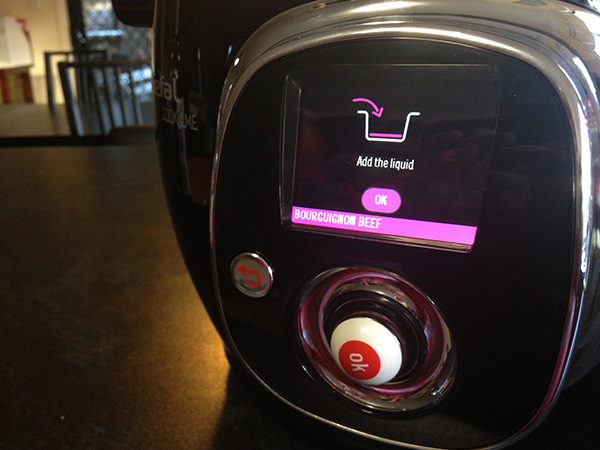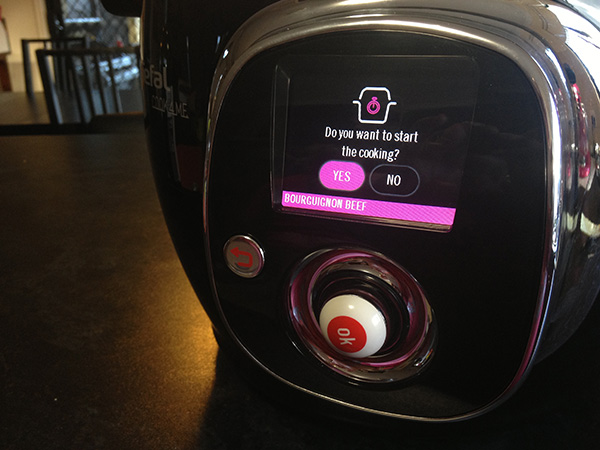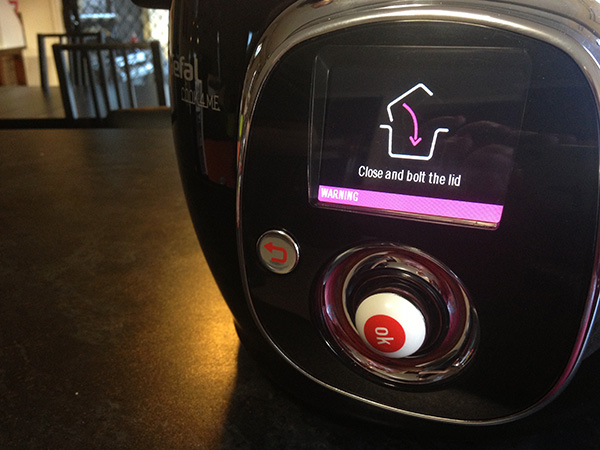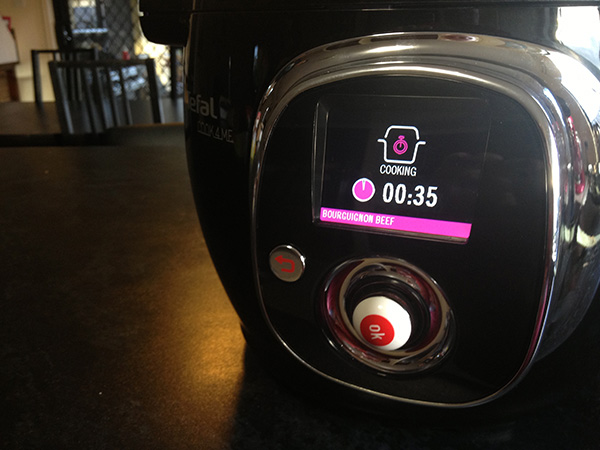 It beeps when it has finished and will keep it warm for when you are ready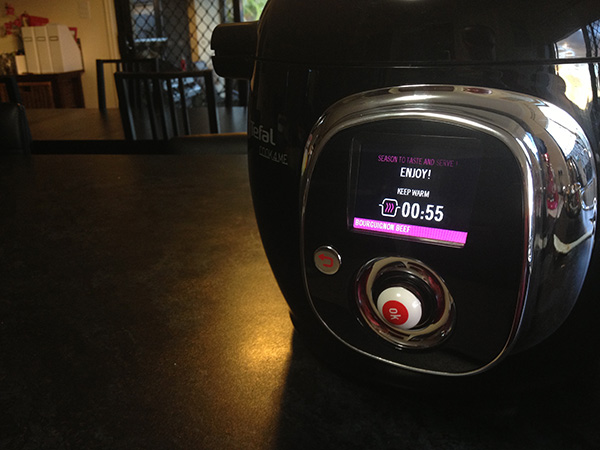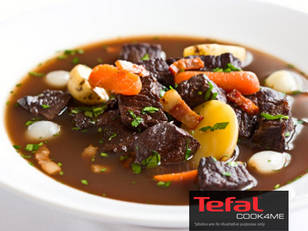 Sadly my head just wasn't thinking and I didn't get a photo of the finished product before putting it in the freezer, but to the left is an example from Tefal.  Served with mashed potato this will certainly keep the family warm during a cold winters night.
The Tefal Cook4Me has helped me fill the freezer with some quick and easy meals.  But when using this I was thinking how great it would be for somebody that doesn't enjoy or know how to cook as it really is that easy to use!
Use the Cook4Me in manual mode it allows you to choose steaming, browning or rapid cooking to suit a recipe of your own.  Plus if you tell the Cook4Me what ingredient you are putting in it will automatically choose the temperature and cooking time based on what you have put in.
Using the Tefal Cook4Me is very much like cooking a one pot dish on the stove, but instead of varying temperatures during the cooking process, the Cook4Me takes all the guess-work out of this process.
I also cooked the Pesto Chicken Risotto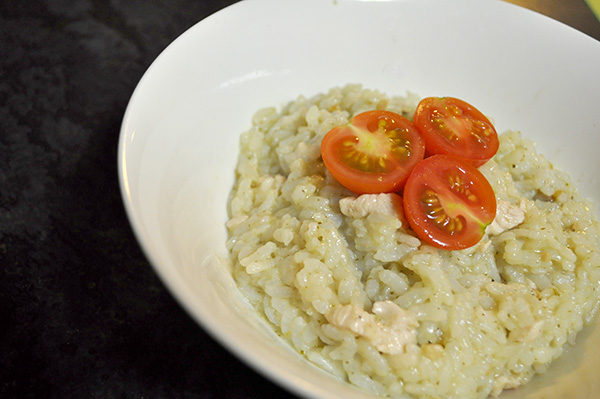 Mustard Roast Beef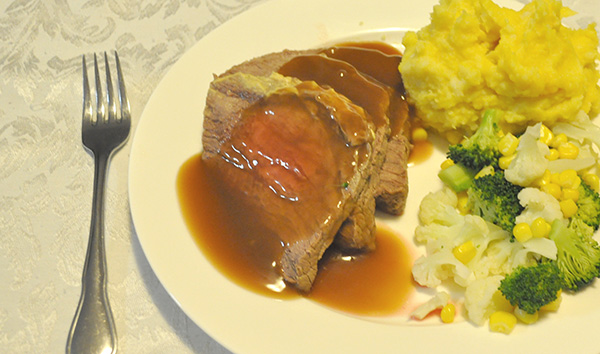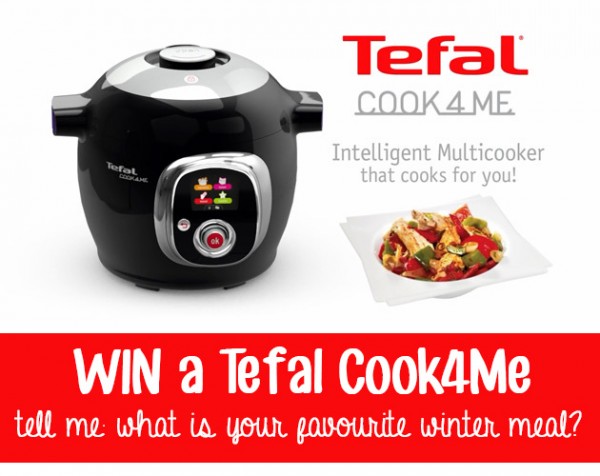 Please leave your entry in the comments below telling me what is your favourite winter meal and why.  Recipes most welcome!!
Please note:  Entries are for Australian residents only, one entry per person, giveaway closes 5pm Thursday 6th June. This is not a random draw, most creative answer will win.