We all need a nice and easy afternoon off from baking and ideas for lunchboxes as we all know the kids get rather tired of sandwiches each day.  Thankyou to the wonderful people at Bakers Delight, they sent me the most delicious sweet and savoury scrolls along with a loaf of High Fibre Lo-Gi White bread.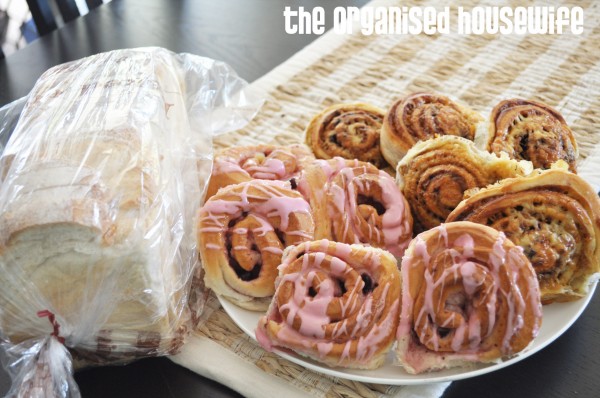 This great packaged was delivered to me fresh so we couldn't resist and had to have some as an after school snack.  The kids enjoyed the Sweet Berry Scrolls, as you can see below licking off the icing first.  There is quite a few local Bakers Delight in my area, but the one that I visit regularly are always so friendly and usually they have somebody standing out the front with a plate full of  samples, which the kids seem to be a magnet to.  Our favourite product would have to be the White Chocolate Passionfruit Scones….yummo.  I also buy my bread weekly from them and put in the freezer, as I have mentioned before, when defrosted it's still just as fresh.  We are fussy with our bread but I have no hesitation in freezing Bakers Delight Bread.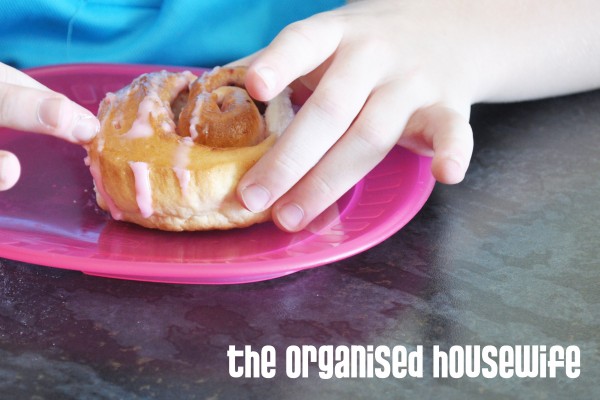 We saved the savoury cheesymite scrolls for lunches the next day as you can see below:
Cheesymite Scroll
Popper
Yoghurt
Grapes
Oreo stick
such a super easy lunch to put together (wish it was this easy ever day!!)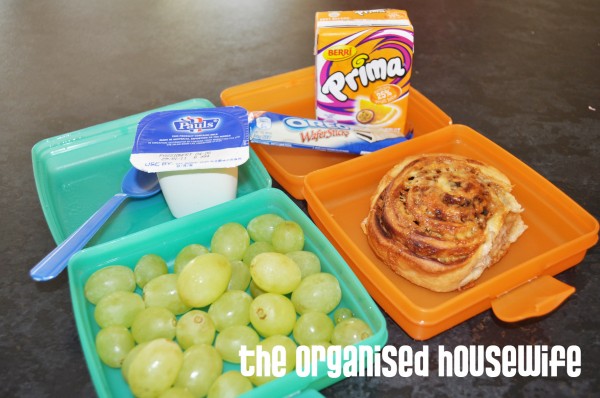 Visit the Bakers Delight Blog HERE for more details about their after school fun snacks.
Giveaway
I have a Bakers Delight Voucher to giveaway to 5 lucky readers.
HOW TO ENTER:
Tell me what is your child's favourite sandwich filling.
 Note:
Winners will be chosen via random.org
Please remember ONE post only per person.
Entries close 11pm (QLD time) Monday 7th February.  Any entries received after this time will not be considered.
Winner will be announced on Tuesday, 8th Febraury, I will publish details on a separate blog post.
Winners are to contact me within 48 hours.  If I have not heard from winners, I reserve the right to redraw giveaway.
Open to Australian residents only.
Good luck!!