This post is sponsored by The Body Shop At Home™
I found that being a stay at home mum got a little monotonous. When my kids were younger there were day's that I wanted to do something different, not to just be mum, house cleaner, cook, taxi driver… I wanted to think about something other than the kids, just for a few moments every now and then. I wanted to do something to keep my mind active and help contribute to family finances. I had my own party planning business for a while, which allowed me to meet lovely people who I am pleased to now call my friends.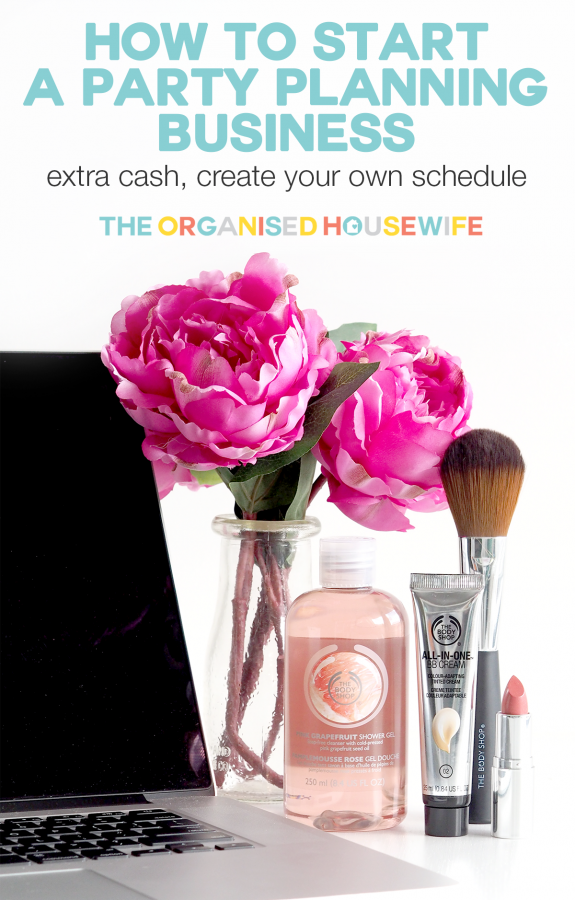 Party planning is a great option to create a stream of income into your home, particularly if you are wanting extra cash, without getting a job out of the home.
Below I've shared a few tips to help you determine how to choose the best party plan to suit you:
Find a product you are passionate about. You need to be enthusiastic about the product, your customers will be excited when they see your excitement and this will result in successful sales.
What is the start up costs? Most party plans have a start up pack to help you get started with your first party. Check all the costs involved and that this is enough to start your business.
What is the earning potential and how will this be paid? Ensure you are happy with what is offered.
How often will you receive your payments? Check how these are paid to you and if there is a minimum sales required.
Are there hidden costs? What tools are provided to you free of charge, what will you be required to purchase to support your business.
Are you expected to attend sales meetings? Some party plans meet regularly and it is a requirement to attend, if you have young kids see how this coordinates with your schedule or see if kids can attend.
Do they have or are you expected to attend regular training sessions? What are their requirements to meet your commitment as a consultant? Is training local? Can your children attend (if not how often you may need to book in a babysitter).
What ongoing costs are involved? Such as brochures, catalogues, stationery etc.
Are customers able to order online? If so, ensure you still earn from these sales.
What incentives are available? Does the business offer incentives (such as car, prizes, holidays etc) to motivate you to increase sales.
How are customers orders delivered? Will they be sent directly, or do you need to calculate the extra time to pack and deliver orders.
What marketing restrictions does the company have? Are you able to promote your business by letterbox drops and on social media?
What support is available? A great support team will help you succeed and can be the difference between success and failure. Make sure you are comfortable with your first point of contact or that your leader is answering all your questions.
It's a great opportunity to connect with other people, it's fun and most of all you could create your own schedule based around activities and appointments with the kids and plans on the weekend.
About The Body Shop At Home
™
The Body Shop At Home

™

Independent Consultant
We all know The Body Shop® for their naturally inspired ethically produced bath, body and beauty products. But did you know you can have your own beauty business, being an Independent Consultant for The Body Shop At Home™?
The Body Shop At Home™ mission:
'The Body Shop At Home™ is an experience shared with family and friends. We are in the business of making people smile and embody a feel-good spirit that is refreshing and fun. We see the entire world as a source of beauty and our products are inspired by nature to make the skin feel so good. We have a vision that inspires passion, belief and empowers individuals to choose their own lifestyle, giving them the self-esteem and confidence to pursue their own dreams. Connect with our authentic beauty brand and feel uplifted by our unique network of diverse and likeminded Consultants around Australia".
Through joining The Body Shop At Home™ you can start and grow your own rewarding business, work for yourself and have the flexibility to work in a way that suits you and your family. Be a part of a global business that sees the world as a source of beauty.
To join The Body Shop At Home™ Consultants purchase a 'Business Starter Kit' for $155. The Business Starter Kit includes everything you need to host 4 popular parties including a pack of The Body Shop At Home™ catalogues and over $600 RRP worth of products and business tools. Below is a selection of products included in The Body Shop At Home™ Starter Kit (contents subject to change).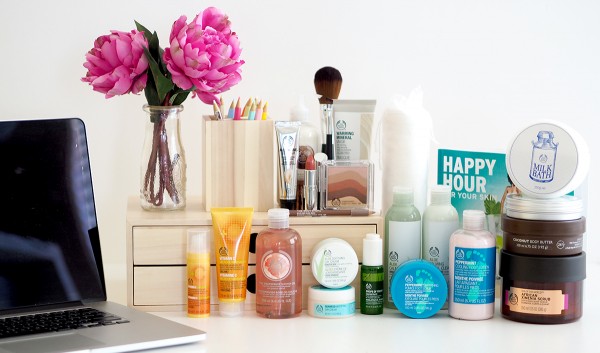 Ultimately I love the idea of working for yourself, being your own boss. At the end of the day, do what makes you happy!
Not looking to become a Consultant? You can still experience The Body Shop At Home™ by hosting a party.
Host a party
Invite your friends over, pour the coffee or champagne, have a delicious platter of food and a The Body Shop At Home™ Independent Consultants can show you The Body Shop ® products in the convenience of your home + they pamper you as well! A fun and relaxing way to see the range, plus the host could be rewarded with free and discounted products.
This months The Body Shop At Home™ Host Offer (conditions apply) is The Big Splash, Virgin Mojito Ice Bucket Gift valued at $89.95 for half price. To book a party phone 1800 355 750.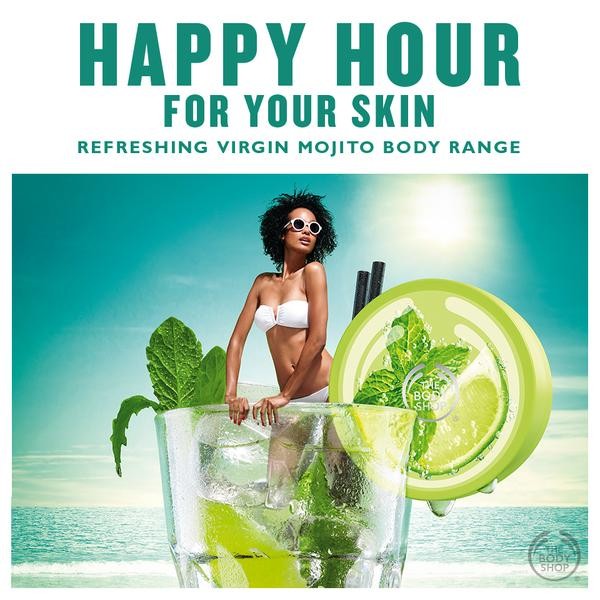 Win one of 3 Virgin Mojito Ice Bucket Gifts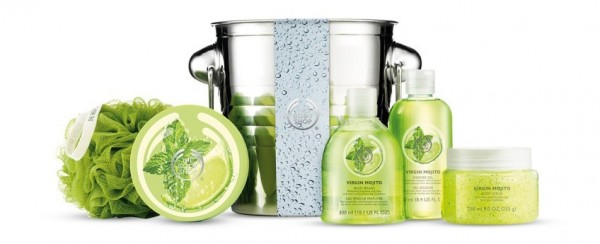 THIS COMPETITION IS NOW CLOSED. Congratulations to Nicole L, Adele S, Laura S
Virgin Mojito Ice Bucket Gift includes Virgin Mojito Body Scrub 250ml, Virgin Mojito Shower Get 250ml, Virgin Mojito Body Butter 200ml, Virgin Mojito Body Splash 300ml, Lime Green Bath Lily, Ice Bucket, valued at $89.95.
How to enter:
Tell me "What product would be on the top of your wish list if you were attending a The Body Shop At Home™ party and why?" Follow this link to see the latest The Body Shop At Home™ catalogue.


GIVEAWAY TERMS AND CONDITIONS
This giveaway run in accordance with my disclosure policy, please read the terms and conditions below

1. Entries must be made on The Organised Housewife blog, entries in facebook comments are invalid. 2. Entries close 11.59pm AEST Thursday 12th November 2015. 3. One entry per household, open to Australian residents only. 4. This giveaway is a game of skill. The judge's decision is final and no correspondence will be entered into. 5. Total prize pool is valued at $269.94. 3 winners, each winner will receive 1 x Virgin Mojito Ice Bucket each. 6. Winners will be contacted by email, please ensure you leave your email address. 7. If I have not received a reply from the winner within 7 days the prize will be forfeited and awarded to the entry judged to be the next best. 8. The Organised Housewife will take no responsibility for any delay, loss or damage to prizes sent to winners.
This post was coordinated by The Remarkables Group