ThermoChef Natura
One appliance, doing the job of ten.  Economical, intuitive, brilliant.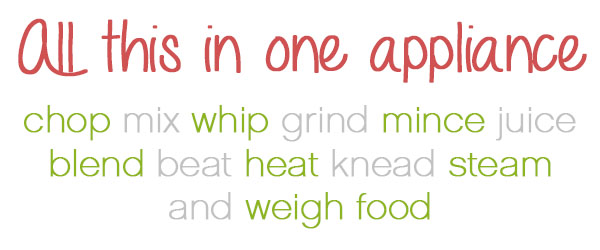 Find more details about ThermoChef here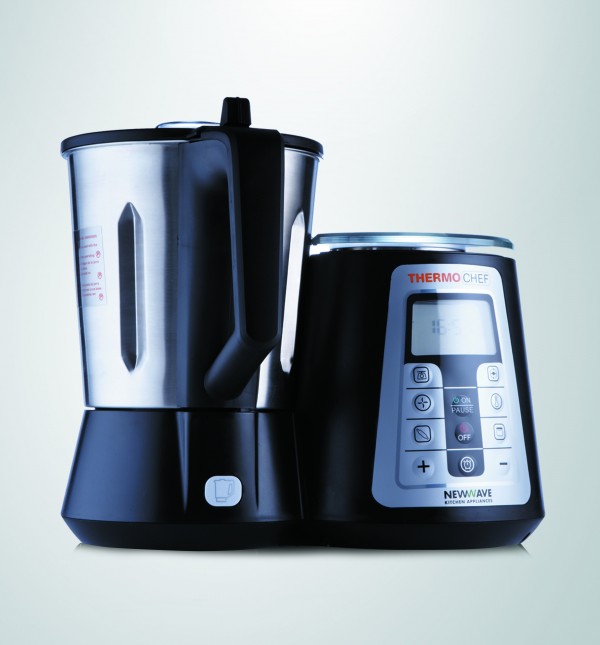 The Newwave ThermoChef Natura: the compact kitchen appliance that does it all.  It's hard to believe that one appliance can chop, mix, whip, grind, mince, juice, blend, beat, heat, knead, cook, steam and weigh food. The intuitive ThermoChef saves you time and effort in the kitchen, making it easy to prepare delicious, wholesome, home cooked meals.  Say goodbye to pre-packaged, additive laden foods, forever!
The function of ten appliances for the price of one.  Get yours now for only $795.
Key Features: 
Blending and heating for easy cooking with multiple functions
2 litre jar capacity. Detachable jug with S/S blades
Multi-functions: scale, turbo, blend, heat, kneading, steam and timer
Optional temperature levels from 37-100°C
Optional 1-10 speed levels, plus turbo.
Accessories include: instruction manual, DVD, recipes, warranty card, rating label sticker, steamer, butterfly, spatula, and basket.
2 Year Warranty
1550W Motor:550W Heater:1000W
Find more details about Newwave Appliances
Website | Facebook


Giveaway
2 lucky readers will receive one ThermoChef Natura each, with special thanks to Newwave Appliances
Please note:  This giveaway may not be visible on some mobile devises. If you can't see the giveaway form, please try refreshing your screen.
GOOD LUCK!!
Please note:  This giveaway is coordinated by Nuffnang and run in accordance with my disclosure policy.