This giveaway is now closed.  Congratulations to Tessie K for winning this giveaway.
SPECIAL DISCOUNT FOR ALL READERS:
 Please remember there is a special 10% off discount for all The Organised Housewife readers, enter organisedhousewife at checkout
OTi (On To it) Organiser 2012
I am so pleased to be able to giveaway a 2012 OTi Organiser, this is my most favourite diary.  Prior to finding the OTi Organiser I would just pick up something from the local newsagent, however they were always quite basic.  This diary is perfect for a planner like me.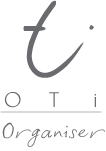 Contents
This diary is so much more than 'just' a diary it has the following sections that open a week to a view:
Appointments
Area to keep track of your daily exercise
Keep on top of your weekly meal plan
To-do list
People to contact
Then it goes into more detail with planners at the back to organise:
Going away
Parties
plus…post it notes
Plus…yes there is more, it has a booklet that you can easily remove each year and add to your new organiser which has all your contact details, from medical, babysitters to electricians and mechanics.  Making swapping your diaries each year a breeze.
Size and Appearance
This A5, organiser looks great, is compact and durable, making it the perfect size to fit in your handbag.  3 shimmering colours to choose from, purple, silver and Aqua.
The OTi organiser has been designed for the modern woman whose lifestyle involves juggling obligations along with achieving personal goals. As mothers, we regularly felt overwhelmed, disorganised and like we had little time to ourselves.  After research we discovered that we were not alone. There was an endless amount of clutter – to do lists, diary, post it notes, phone numbers, shopping list and school notes found in piles around the house. We wanted a stylish handbag sized organiser that contained everything we used on a daily basis to stay On To it, so the OTi organiser was born.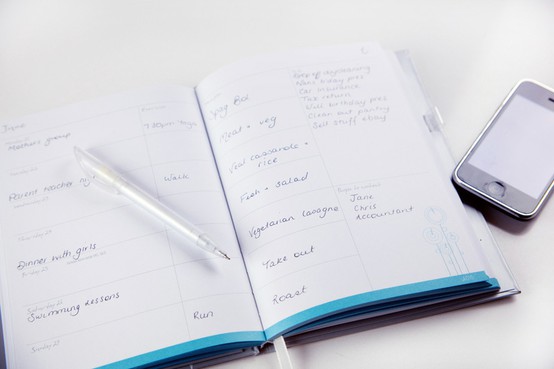 Receive 10% discount when purchasing, enter organisedhousewife at checkout
Purchase HERE
Find OTi Organiser: Website | Facebook

Giveaway
One OTi 2012 Organiser – RRP $34.95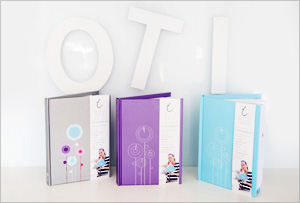 Enter here:
GOOD LUCK!!