I'm travelling to Melbourne this week for the Digital Parents Conference.  With a special thankyou to one of the businesses sponsoring me, My Playhouse Adventures.   

Make your special child's eyes light up when you transform your dining table, kitchen table or outdoor table into a world of imagination with a hand-made fabric playhouse from My Playhouse Adventures.
This hand-sewn, uniquely designed fabric cubby house will inspire your child's imagination and become a treasured place for them to play at home – and when folded into its matching storage bag, it makes the perfect take-along when visiting their favorite relatives, going on holiday, or anywhere you want to bring your little ones!
The fabric will withstand washing in the machine plus a bonus no need to iron afterwards.  Available in 2 different designs, with more coming soon.  There are a range of sizes to choose from so you should find one to fit your table.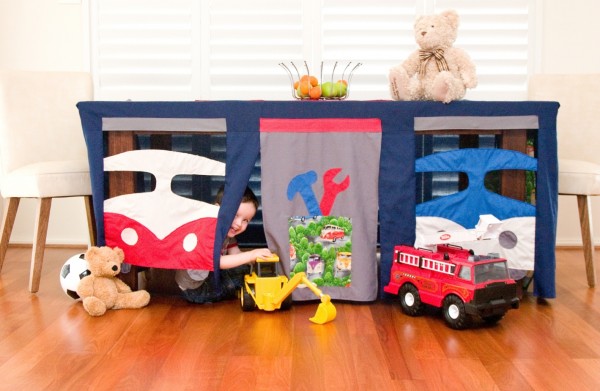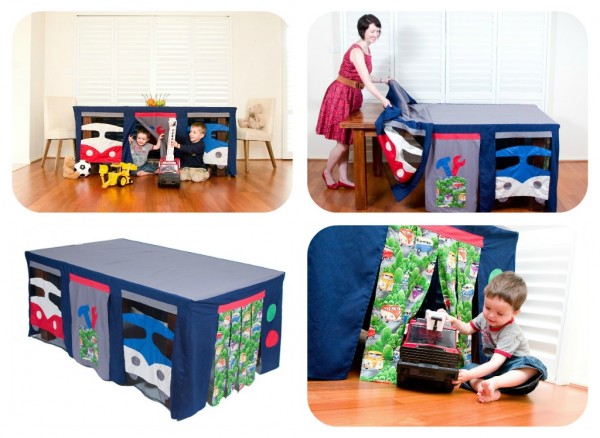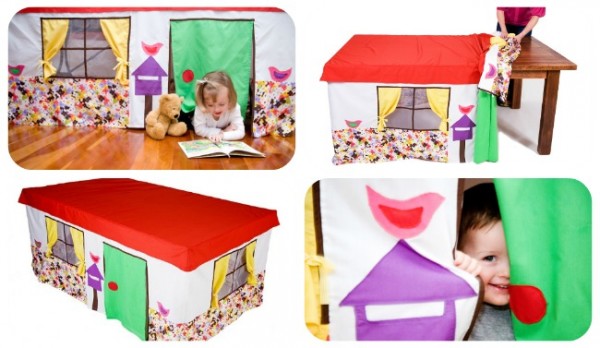 Visit My Playhouse Adventure for more details on these gorgeous adventure houses
Find My Playhouse Adventures: Website | Blog | Facebook

Giveaway
1 x Adventure house valued at $195.00
Your choice of one of the following:
Domestic Adventures house – rectangle for tables 170-185cm long and 90-105cm wide
Domestic Adventures house – large rectangle for tables 200-220cm long and 90-105cm wide (this size is new – due to arrive 16 March)
Domestic Adventures house – square for tables 145-155cm square
Mechanical Adventures auto garage – rectangle for tables 170-185cm long and 90-105cm wide