This post is sponsored by Nuffnang


6 in 1 Multi Cooker
More cooking options, less clutter
Find more details here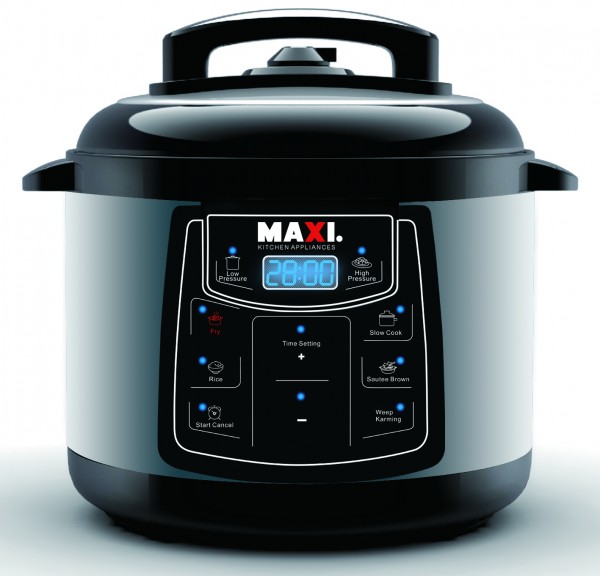 More cooking options than ever before
Cook crispy French fries, delicious curries, crisp and colourful steamed vegetables, fluffy rice, perfect pasta, tender shanks, hearty soups and much more.
Cook your meals the smart way… one pot does the lot.
Select "Brown" to sear your meat.
Throw in onions & brown.
Add remaining ingredients. Select your cooking method. Slow cook, for fall-off-the-bone meat, or pressure cook for melt in your mouth tenderness.
More options, less washing up
And only one appliance does it all
Multi-functional
Slow Cooker
Pressure Cooker
Sauté / Browner
Rice Cooker / Steamer
Soup maker
Deep Fryer
Features
12 Safety protection measures
6L capacity
2 pressure levels
Black glossy finish
Non-stick removable inner bowl
Deep fry basket included
Steam rack included
Digital timer with countdown
Slow cook times in hours
Fast /Pressure cook times in minutes
Automatic keep warm setting
12 Month Warranty
Save $50!
Grab one now on special for $149
Hurry, sale ends soon
Find more details about Maxi Kitchen Appliances

Giveaway
2 lucky readers will each receive one 6 in 1 Multi Cooker thanks to Maxi Kitchen Appliances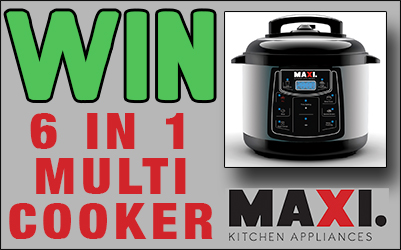 In 25 words or less, please answer the following question
(please leave your entry in the comments below):
What function in the 6 in 1 Multi Cooker do you find the most practical for your family and why?
Please note: Entries are for Australian residents only, one entry per person, giveaway closes 5pm Friday 12th July. This is not a random draw, most creative answer will win. This giveaway is coordinated by Nuffnang and run in accordance with my disclosure policy. View giveaway Terms and Conditions.
GOOD LUCK!!