Brag Bags Jewellery Organiser
Yesterday I showed you how I organise my jewellery, but understandably you may not have the same amount of space for yours.  Brag bags have beautiful jewellery organisers and they are so kindly giving one away to a lucky reader!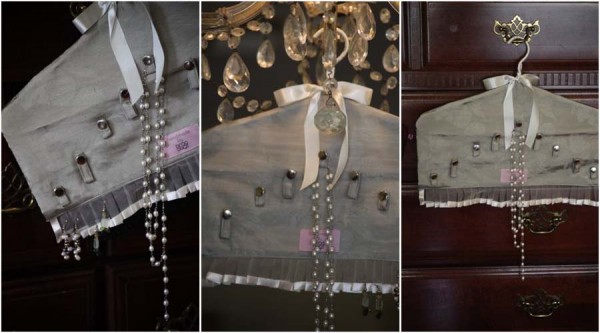 This organisers is so pretty, gorgeous enough to hang for all to see.  Like I mentioned yesterday if it is stored so it's easily accessable, you are more likely to wear if rather than being mixed up together in a box.  Jewellery hangers come in all shapes and sizes.  Designed with plenty of room for necklaces, earrings and bracelets and earrings.  Hang from a hook on the wall or use the 3M's easily removable hooks.
See more info about Brag Bags jewellery organisers HERE.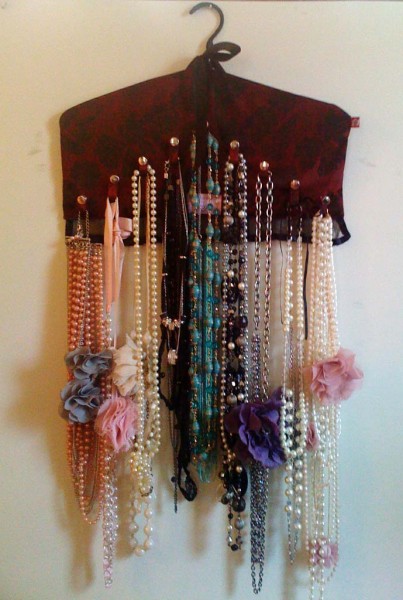 I gave a friend of mine this beautiful organiser to review for me. Here's what she had to say:
"I love it, easily place where suits you, hangs all my necklaces.  I can sort them as I please.  I looks very elegant alongside the other decorations in my bedroom."
Necklaces will hang from either the button stud on one side, or hooked through the loops on the reverse. Earrings hang on the mesh part of the jewellery hanger.