This giveaway has now closed.  Congratulations to Bec for winning the Major Sack. 

Major Sack
I was thrilled when Fiona from Fiona Kate asked me to review the Major Sack for her.  At first I thought this sack was for Christmas, it comes in a variety of 4 colours, so you could easily use the Red or Lime green as Christmas sacks (other colours available are blue and watermelon). In fact it has many uses, however the first that came to my mind was using it for when the kids have sleep overs.  My kids regularly have sleep overs at friends or grandparents houses.  They like to take their own pillows when visiting, possibly a comfort from home.  However without a doubt the pillow usually comes home grubby.  This sack is the perfect size to fit their pillow and if the sack does happen to get dirty I can easily put it in the washing machine.   Made of a soft knit fabric, the kids will enjoy cuddling up to.  
Fiona Kate is an online shop with a variety of practical storage solutions for the kids, garage and home office.  All items are designed and made in Australia.  Range includes soft knitted sacks & bags, storage boxes suitable for the office or kids and removable chalkboards & letters
Miss 6 used it to pack her toys in.  Other suggestions could be to use it as a sleep over bag, put dirty laundry in, store craft items when going to classes or keep collection of teddy bears safe.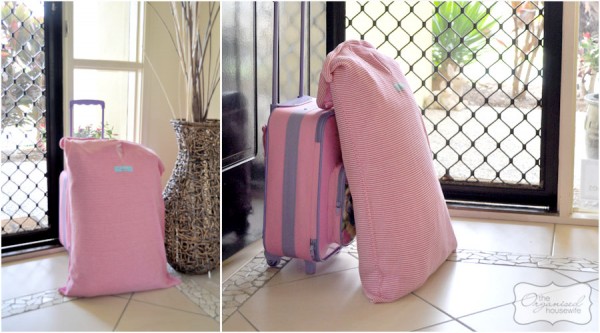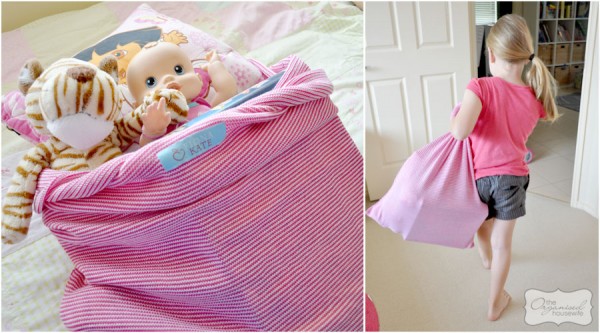 For more details on Fiona Kate visit: Website | Blog | Facebook | Twitter

Giveaway
One Fiona Kate – Major Sack RRP $24.95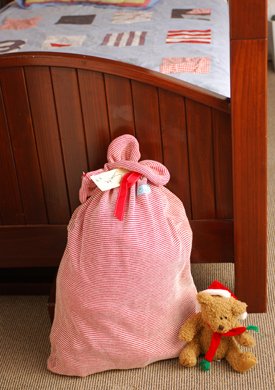 GOOD LUCK!!