Sangenic – Nappy Wrapper System
Everything you need to lock away germs and odours and make baby changing time simple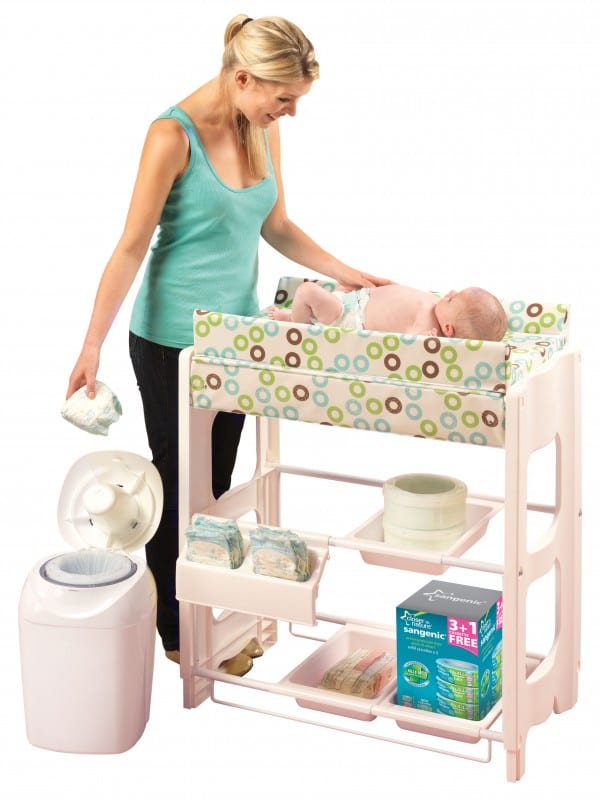 When closer to nature read that I was looking after my niece for 4 days late last year they wanted to send me one of their Sangenic Nappy Wrapper Systems to try and review.  I didn't have a super system like this when my kids were babies so I was happy to review it.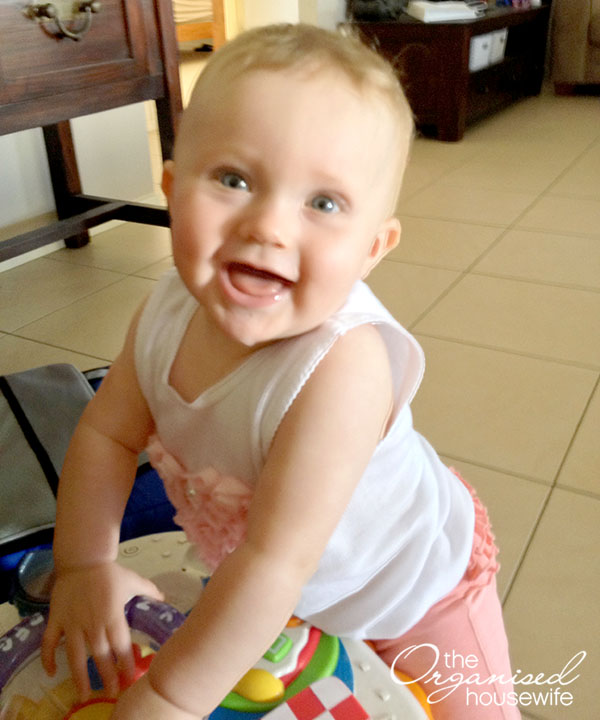 It worked really well, I took the dirty nappy off and placed it and the wipes directly into the system then finished changing her nappy.  This was particularly handy because I soon learnt that bub liked to put everything around her in her mouth.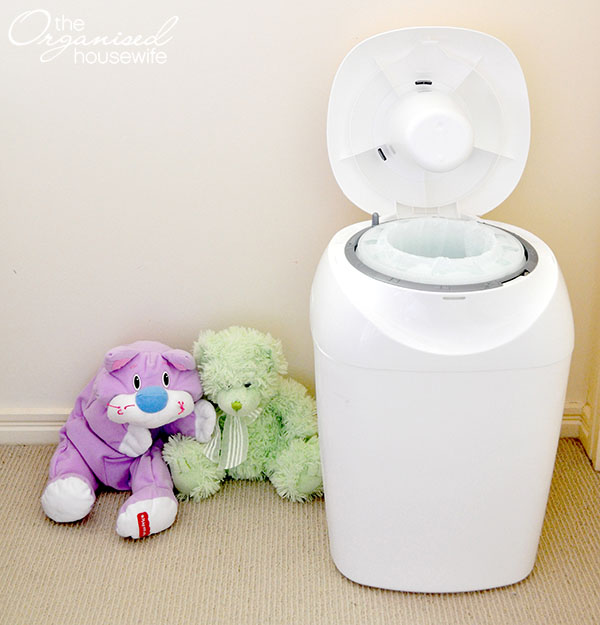 Then with one hand I could easily twist the bag to seal away the nappy and odour, place down the lid and walk away.  It is then all ready for the next change session.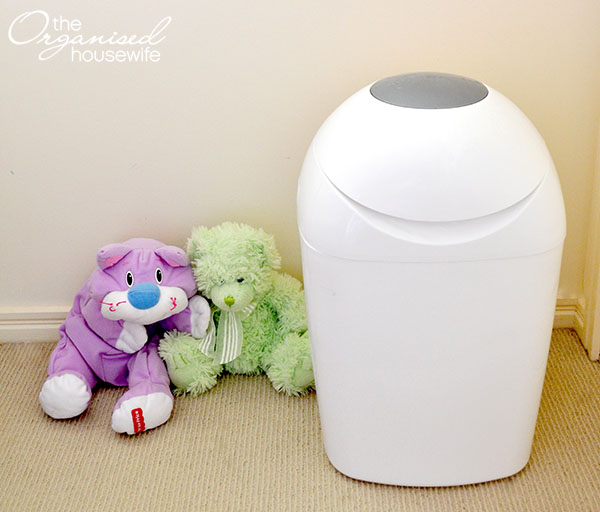 We had bub for 4 days and during this time the Sangenic system held all dirty nappies without any odour in the room.
I loved how this worked because when my kids were little I used nappy bags and a nappy bin, if I didn't regularly empty the bin the room would smell horrid.  We all know that we think "ooh I'll empty it next change" but time just gets the better of you.
I was telling a friend of mine about it and she said she had one.  Here is a picture of it in her nursery, really fits into the decor well.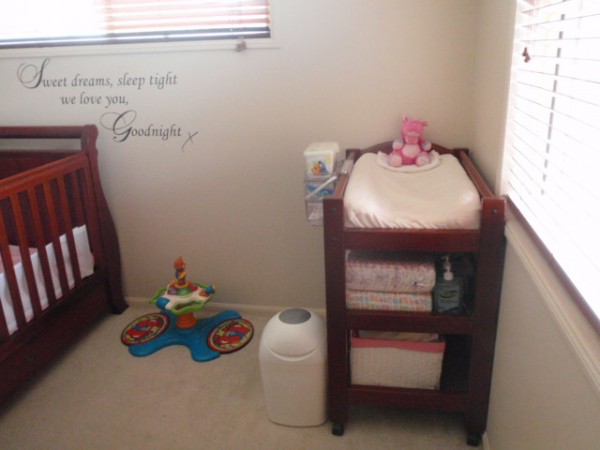 Key Features: 
1 x Nappy Wrapper System and 6 x Fits all Tubs Refill Cassettes
Twists & Locks away germs and odours
Easi-Push plunger pushes nappy away into the tub
Antibacterial protection – kills 99% of germs on contact
Holds up to 28 nappies
100 times more effective at odour protection than nappy sacks
Comes with one pre-loaded cassette
Each refill cassette lasts up to a month
Read more about the Sangenic Nappy Wrapper System here
Find more details about Closure to Nature
Website | Facebook


Giveaway
5 lucky readers will receive one Sangenic Starter Kit (one sangenic unit with 6 cassettes) thanks to Closer to Nature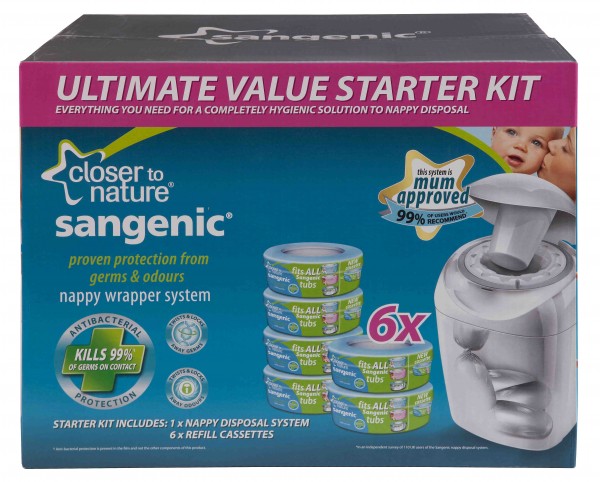 Please note:  This giveaway may not be visible on some mobile devises. If you can't see the giveaway form, please try refreshing your screen.
GOOD LUCK!!
Please note:  This giveaway is sponsored by Closer to Nature and run in accordance with my disclosure policy.