YAY! The Organised Housewife Facebook page has reached 500,000 likes!
I am so excited to have reached a massive 500,000 likes on my Facebook page. What a journey it has been and I am so beyond grateful for every single one of you for reading my blog and helping me reach such an incredible milestone!
I love the support of our Facebook community and the generosity you share in the comments to help others. The Organised Housewife wouldn't be successful if it wasn't for all of your support over the years and I owe it to all of your continuous love and support that I have been able to grow my page.
To show my appreciation, I've organised a giveaway with some of my favourite brands I have worked with over the past few years. These brands have generously put together some great prize packs.
Best of luck everyone
and once again – thank you!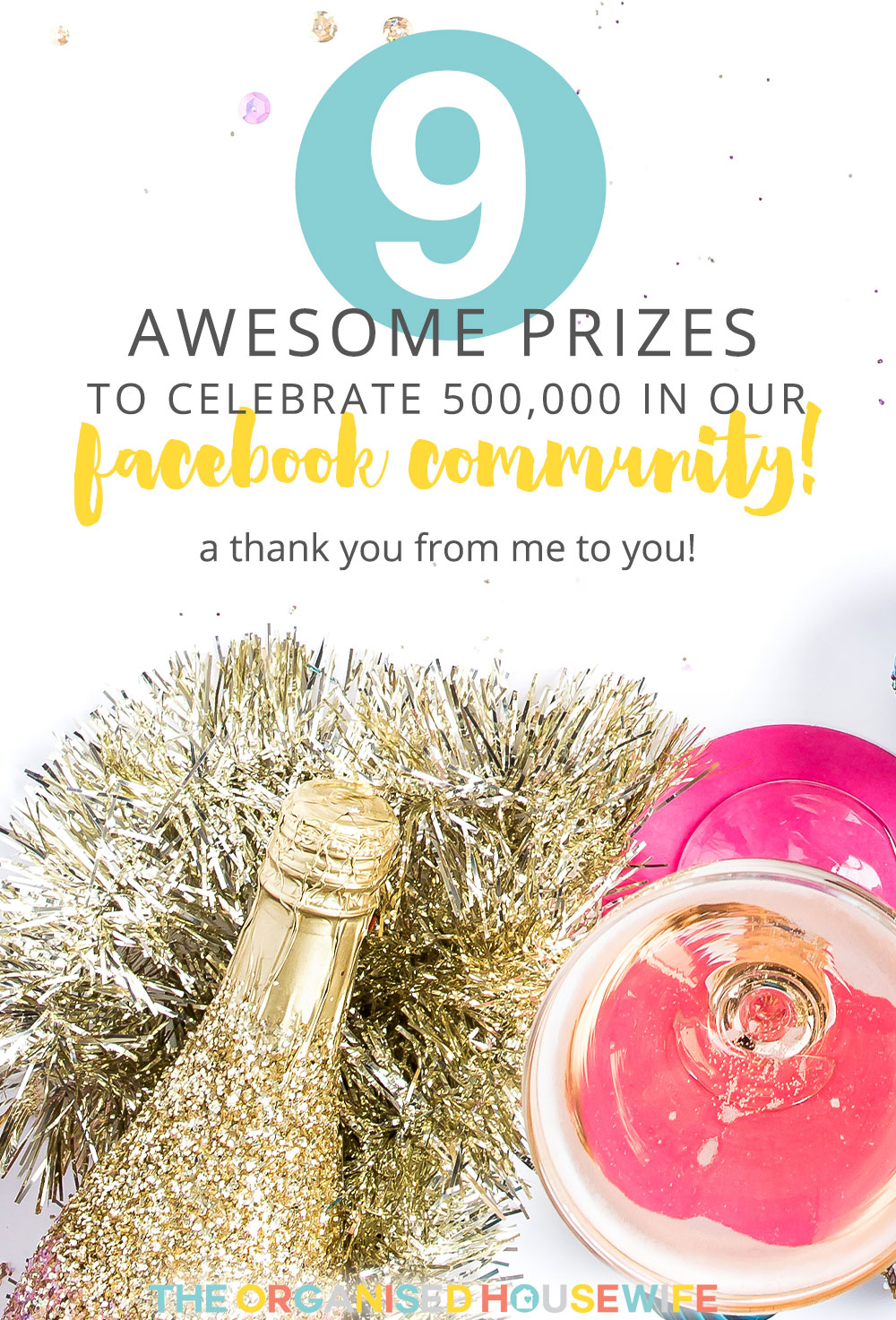 ---
HOWARD'S STORAGE WORLD
1 x $500 Voucher 
Howard's Storage World is a retail franchise operation that specialises in space saving and organisational products for the home and office. Product categories include kitchen, bathroom, laundry, bedroom, office, living room, garage, kids and cellar. I have worked with Howard's Storage World since the beginning of my blog and have watched their journey through the retail operation industry. I am so glad to see them on the rise again with such incredible products that help you be organised at home!
Find Howard's Storage World: Website – Facebook – Instagram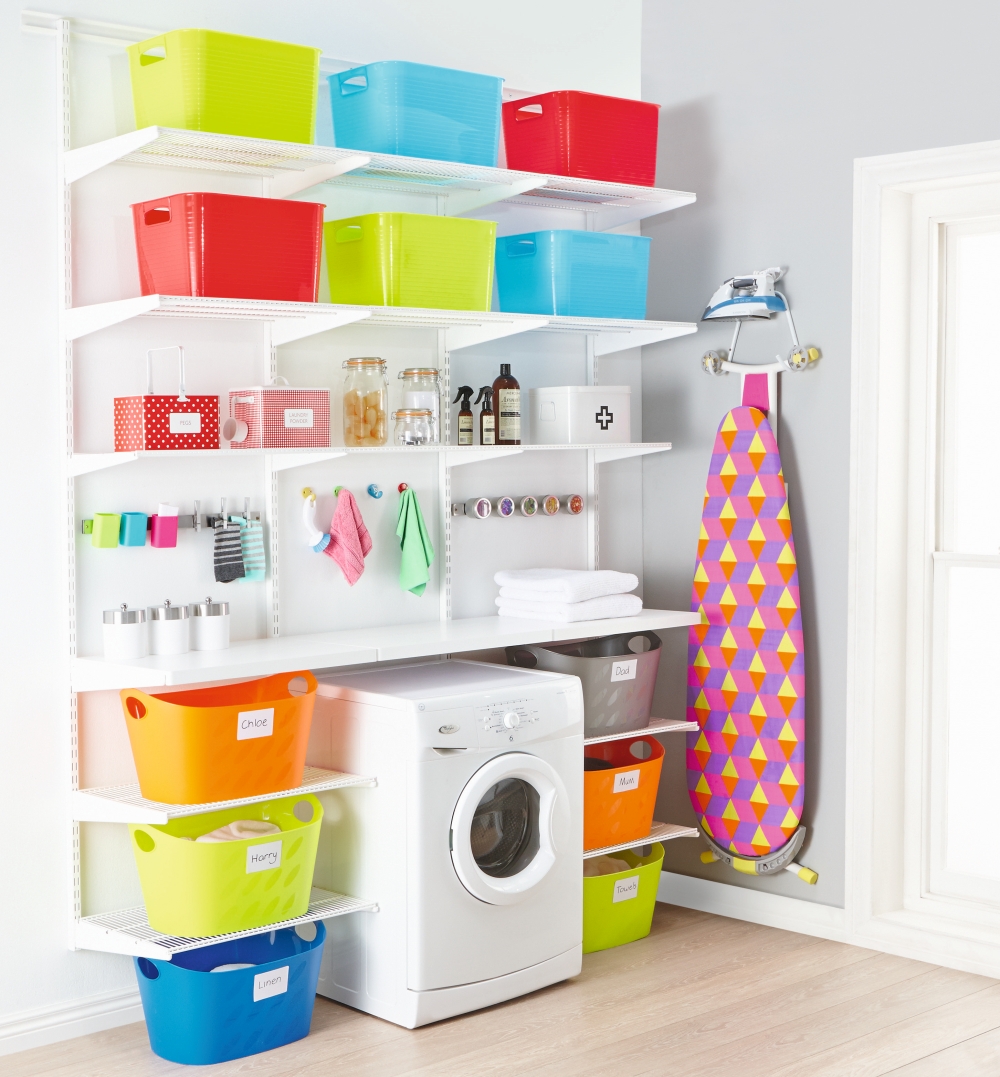 ---
LIME TREE KIDS
1 x $250 Voucher 
Lime Tree Kids was formed by Shelley Mason in 2011 to bring to parents a hand-picked, exclusive collection of tried-and-tested toys and products for kids and mums, that all had real meaning behind their use.Not just big, shiny and LOUD toys!
Find Lime Tree Kids: Website – Facebook – Instagram


---
 AVERY
1 x Avery Home Organisation label pack
From the pantry to children's lunchboxes, Avery's Home Organisation range helps mums, and dads, get their house in tiptop shape with its range of pre-printed labels to personalise home storage, kids' items or even, document folders to ensure all those important households documents are kept in the one handy spot. Let's not forget crafty mums, with Avery's Celebration range. When it comes to organising a birthday party or anniversary dinner, there are plenty of options to create beautiful and professional invitations, postcards, place cards, gift tags and more. 
Find Avery: Website – Facebook – Instagram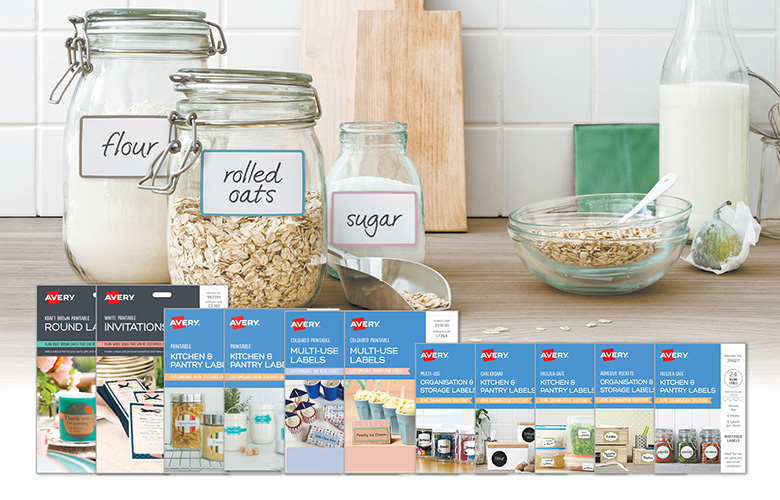 ---
LITTLE BENTO WORLD
1 x Bento Pack (total value of $252.95)
Little Bento world is an Australian business. They strive to bring you the largest, genuine and authentic bento range in Australia, specialising in a wide variety of Bento lunch boxes with the focus of supporting and encouraging healthy meals for the whole family.
The Bento pack will comprise of a So Young Backpack, So Young Lunchbag, Ecococoon 600ml bottle, Lego and Watermelon Reusable Food Pouches, Dinosaur Sandwich Cutter, Square Sandwich Cutter, Bunny and Bear Egg Mold, Eye Food Picks, Large Easy Peasy Sushi Maker, Zipzicles Ice Pops and Zipzicle Ice Pop Holders. 
Find Little Bento World: Website – Facebook – Instagram
---
READING EGGS
1 x Mega Book Pack (total value of $252.20)
ABC Reading Eggs is the multi-award winning online reading program that makes learning to read easy and fun for children aged 3 to 13.

Sign up at www.readingeggs.com.au/ohw for a FREE 3 week trial and unlock instant access to ABC Reading Eggs – including hundreds of reading lessons, interactive games, printable worksheets and online children's books.
Plus, they are giving away one ABC Reading Eggs Mega Book Pack valued at $252.10! This includes 80 reading books, 400 stickers, eight mini posters, eight activity books and two packs of durable flashcards.
*Offer is only available to new Australian customers. The ABC Reading Eggs Mega Book Pack prize includes standard delivery.
Find Reading Eggs: Website – Facebook – Instagram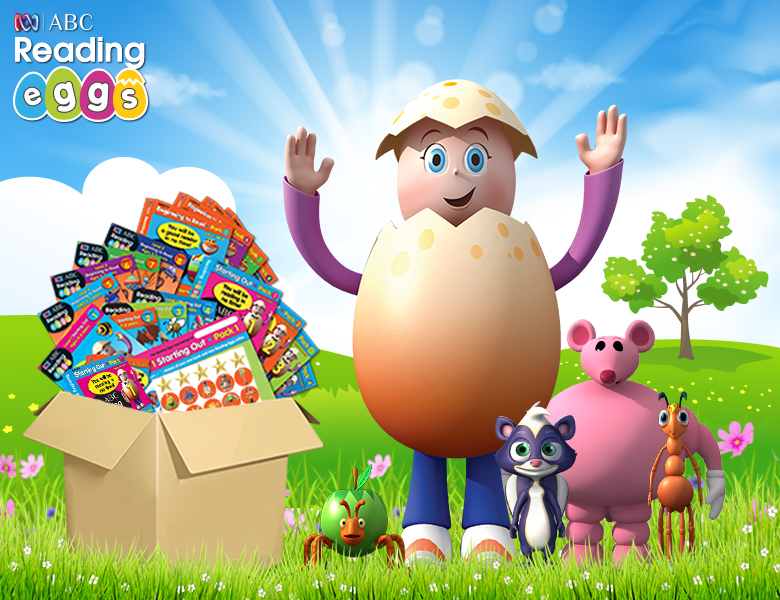 ---
WOVII
1 x Wovii Towel Bundle (total value of $250)
At wovii we don't do ordinary.  We make amazing towels that are lightweight and super absorbent so you won't be stuck stuffing an oversized, bulky towel into your gym bag or be left  damp with your t-shirt stuck to your back.  You'll win $250 to spend on woviis in your choice of colours and sizes.
Find wovii: Website – Facebook – Instagram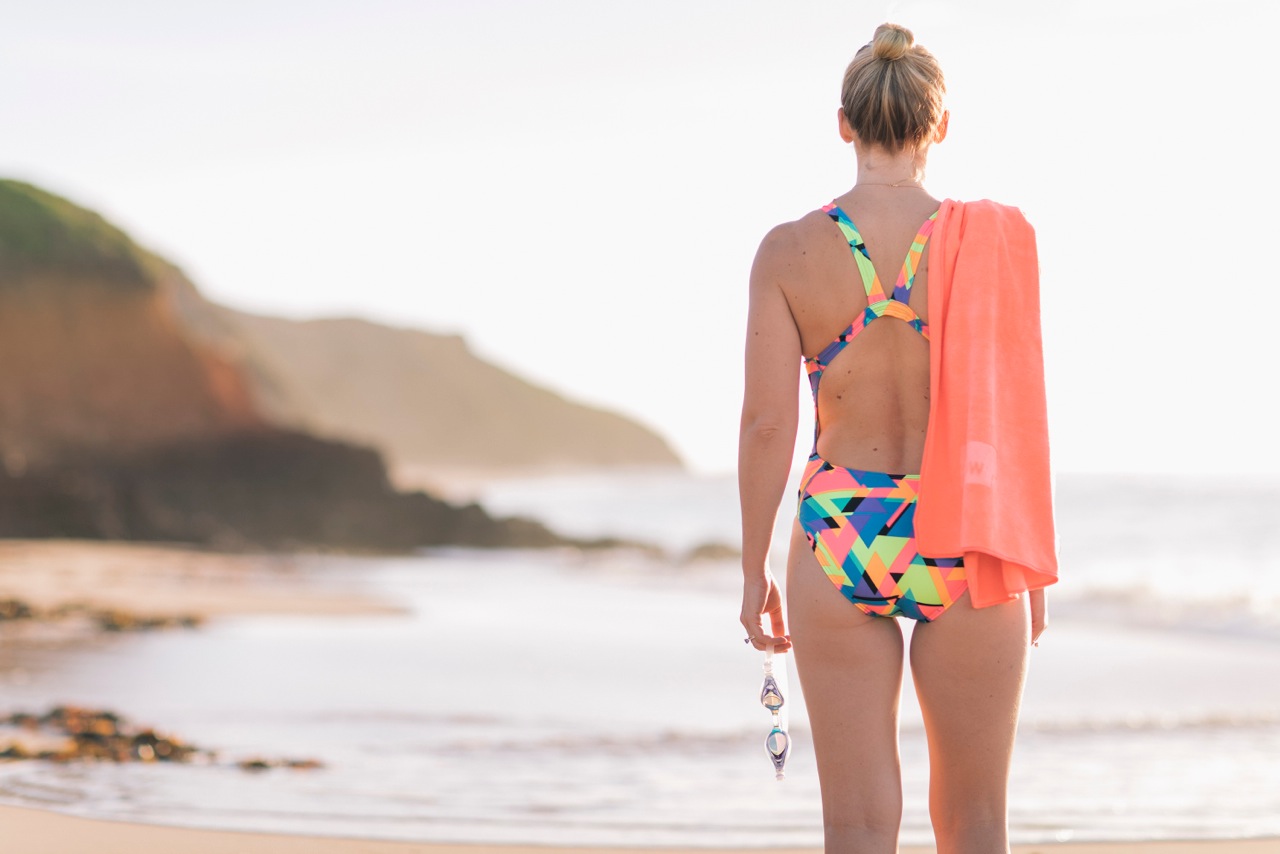 ---
MOX SHOES
2 x 3 pairs of shoes (worth $40 each) – 1 pack of 3 shoes per winner.
Have you tried Mox shoes yet? Mox are an all-day, versatile and lightweight shoe made of man-made rubber. They are basically the grown up version of the old Jellies we wore in the 80s – except that Mox are super comfy, not sweaty at all, available in 13 colours, and look great whether you are at the beach, the office, the park, or the party. Try a pair! They're like walking on clouds.
Find Mox shoes: Website – Facebook – Instagram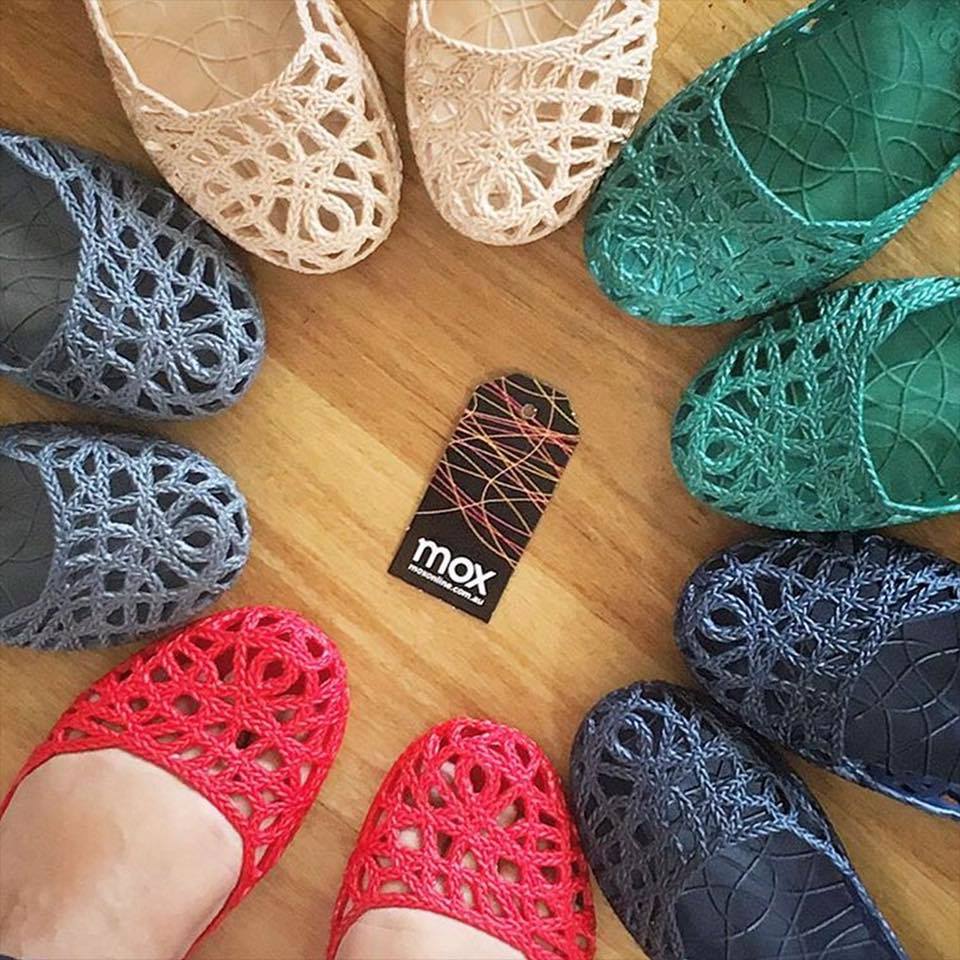 ---
DOTERRA ESSENTIAL OILS
1 x AromaTouch Professional Kit (total value $322.66)
I have been using Essential Oils for years for cleaning but recently a friend introduced me to doTERRA. I've been using their oils for the past few months beyond homemade body and cleaning products. Essential oils can be used for a wide range of emotional and physical wellness applications. They can be used a single oil at a time or in complex blends depending on user experience and desired benefit.  Essential oils are usually administered by one of three methods: diffused aromatically, applied topically, or taken internally to have the following benefits:
Supporting and balancing hormones
Easing feelings of depression and anxiety
Supporting your children's health and wellness
Boosting metabolism and managing hunger
Helping with weight loss and appetite
Frugal, chemical free homemade body and cleaning products
I'm kicking myself I haven't learnt of this company sooner, so that is why I want to share them with you now. There are many different brands and varieties available, ranging in price and quality. If you've been using a "bargain brand" and haven't been getting results, there's probably a reason why. Many do not use pure essential oils and often use fragrant synthetic chemical substitutes to dilute or replace more expensive essential oil extracts. doTERRA is committed to sourcing the best oils in the world, direct from the grower. Each batch of doTERRA essential oil undergoes seven different testing procedures by a third-party laboratory, and surpasses USDA organic standards. You can literally smell the difference the first time you take off the lid.
I have purchased this kit myself to give to one lucky reader to experience the oils for themselves.  This kit includes 8 x 15ml bottles including doTERRA Balance Grounding Blend, Lavender, Tea Tree, On Guard Protective Blend, AromaTouch, Ice Blue (5ml), Wild Orange, Peppermint and a 115ml bottle of Fractionated Coconut Oil.
Find doTERRA Essential Oils: Website – Facebook – Instagram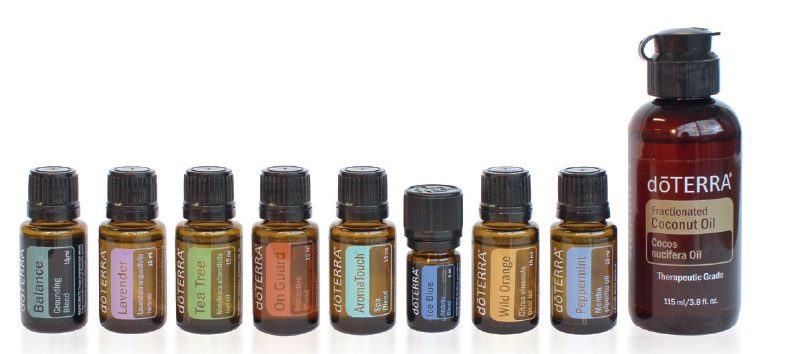 MASSIVE SAVINGS WHEN PURCHASED AS AN ENROLMENT KIT – This kit is available as an enrolment kit, which will bring the price down to only $242.00 with added offers from doTERRA as well. To get started with a Wholesale Account and to start saving 25-55% off retail prices, read more here.
Learn more: About doTERRA Essential Oils
---

WIN 1 OF 9 PRIZES
Each winner will receive one Prize Pack. Prize packs listed above.
This giveaway is now closed! Thank you to all those who entered. Congratulations to Philippa, Robyn, Mary-Jo, Catherine, Kathy, Karen, Amanda, Lisa and Sarah.
HOW TO ENTER
To be in the draw to win:
Like The Organised Housewife Facebook Page
Like the Facebook Page of the business for your desired prize
Comment on the blog post below, with your preferred prize from above and why you would like to win that prize. 
---
GIVEAWAY TERMS AND CONDITIONS – This post and giveaway is run in accordance with my disclosure policy.
1. Entries must be made on The Organised Housewife blog, comments on social media are invalid. 2. Entries close 11.59pm AEST Thursday 4th May 2017. 3. One entry per household and open to Australian residents only. 4. This giveaway is a game of skill. The judge's decision is final and no correspondence will be entered into. 5. Winner of each prize will be contacted by email. If I have not received a reply from the winner within 7 days the prize will be forfeited and awarded to the entry judged to be the next best. 6. These prizes will be sent out on the terms of the brand. Therefore, prizes may be delivered on different days. 7. The Organised Housewife will take no responsibility for any delay, loss or damage to prizes sent to winners. 8. Prize is one pack from one business, as listed above.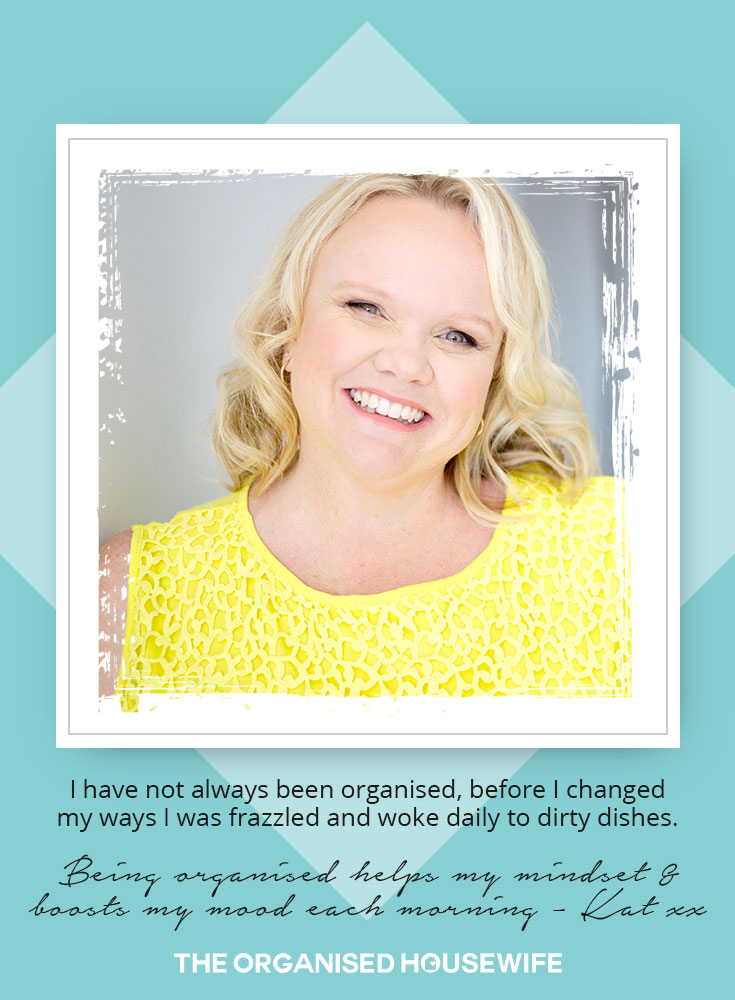 If you are a business which would like to participate in the next The Organised Housewife giveaway or advertise on the website/social media pages, please contact [email protected] to apply.