Lime Tree Kids toys are for children with special needs and those whose needs are special! They love to include Multicultural toys & Nurturing products as well!
Lime Tree Kids offers parents and their children items that are of exceptional quality, that will encourage positive interaction and bonding between you and your little ones and stimulate their senses and your too.  They want to make parenting easier for you by providing options of outstanding quality and that something "a little different" .
Sand Toys
Building sand castles helps the kids to use their imagination and their hands.  The products in this range will help the kids scoop, dig and build. The Sand Bucket Scooter looks really cool and I love that the scooter has wheels on it so if it's too heavy the child can push it from the water to the castle.  See more details here.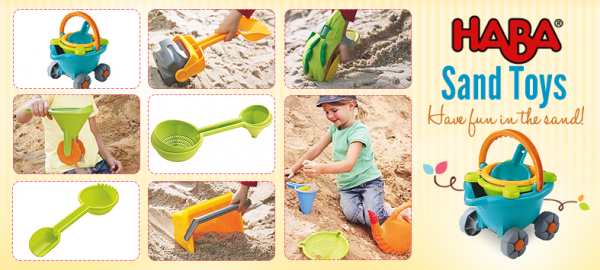 Tiger Tribe
Imaginative play helps to grow little minds, and this tiger tribe range does just that.  With many different box sets to suit both boys and girls, from an airport, pirates to fairies, beach villas and more. The kids can have so much fun.  These box sets are easily portable and very stylish, folding away into a neat and easy to carry compact wooden box, nice and organised!   See more details here.