This post is sponsored by Nuffnang and Arnott's
I've been good girl watching what I have been eating this year, the big change is having no chocolate in the house, eating more fruit and in particular not skipping lunch.  Last year I was finding that I was too 'busy' and would just work through lunch and then found myself snacking around 4ish, really bad, I know!  The key to eating lunch and not skipping it, is:
Ensure that you lunch either in the fridge or pantry

Make it easy, lunch doesn't need to be gourmet
Change it up and don't have the same thing all the time
I found that I ended up making the same kind of sandwich each day and it can get a little dull.  When Cruskits asked me to take the challenge last week to 'fight the carbs' by swapping white bread for Cruskits I was really happy to give it a go.  
My Cruskits 'Fight the Carbs' Challenge
Day 1
Avocado, chicken and red onion

Day 2
Tomato and cheese with all-purpose seasoning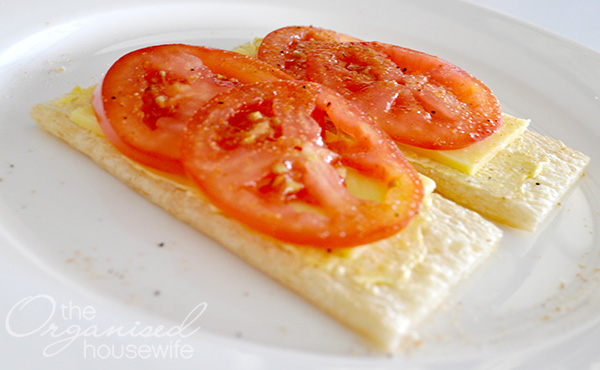 Day 3
Tomato cream cheese and mayo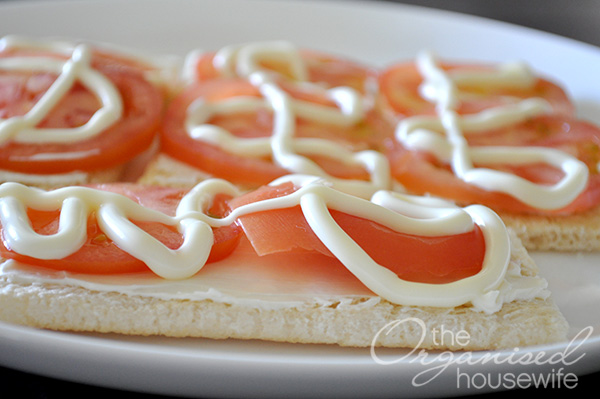 Day 4
This is my favourite – cream cheese and salmon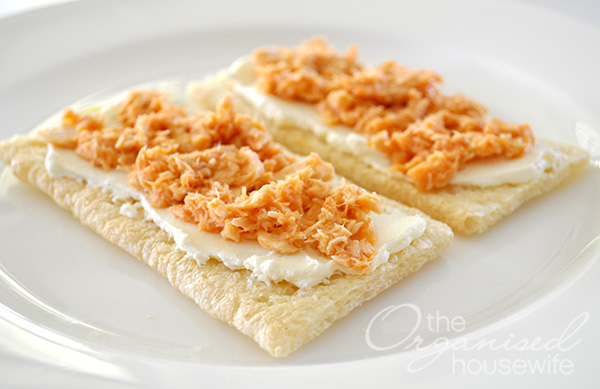 For the kids lunch boxes
Cruskits sliced into 4 for easy dipping into cream cheese, healthy salad, mandarin and homemade biscuits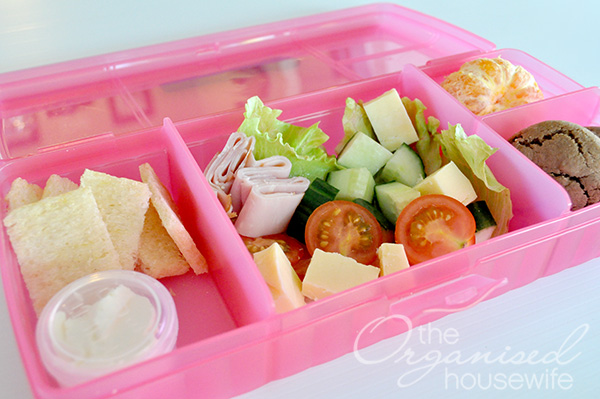 We always have Cruskits in the pantry, I find it's a convenient go to lunch as an alternative to having bread, both for lunch boxes and myself. 
I must admit when I usually have Cruskits I usually always have cheese and tomato. But I absolutely loved the cream cheese and salmon topping and will include this into my regular lunch selection.  Tins of salmon and Cruskits are easy to store in the pantry and I usually have cream cheese in the fridge for the kids to use with lunches.  
I did not eat any bread for 4 days and I feel less bloated and satisfied with Cruskits as a meal.  Did you know that two Cruskits contain  60% less carbs than two slices of most bread? That's always a good start to making a change in your diet. Just with this one little change of making sure that I eat a healthy lunch and gearing away from bread, I can see a 1kg weight loss on the scales… yay me!!   
After looking through the Cruskits Facebook page I can see that topping ideas don't have to just be savoury you can top with delicious foods such this cinnamon and nutmeg spiced ricotta, bannana and honey on rye Cruskits.  Yummo!!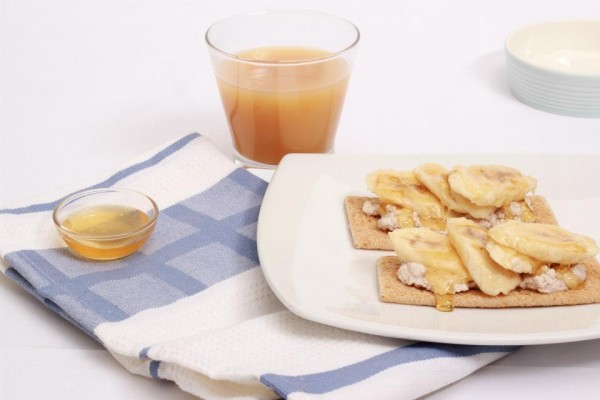 Visit the Cruskit Facebook Page for more topping inspiration

Giveaway
1 lucky readers will receive a $100 coles voucher, with special thanks to Cruskits
Please note:  This giveaway is coordinated by Nuffnang and run in accordance with my disclosure policy.  This giveaway is open to Australian Residents Only. Winners must respond to email within 72 hours. If I have not heard from you another winner will be chosen in your place.