When I was younger I spent a lot of time with my Nan.  My Nan meant the world to me, she had 1 husband, 7 children and 19 grandchildren and was your typical old fashioned housewife, she baked, cleaned and sewed.  I never once saw a pile of dirty dishes in the sink or clean washing waiting to be put away, somehow she kept on top of it all.  Growing up we spent a lot of time together, she always found time to play card games, board games, teach us to sew and read us books.  One book that I always remember her reading was Bambi, I'd sit on her lap as she read the book to me.  She told a story so well putting on character voices.   When my cousins came to visit I remember lying across the arm of her chair while they sat with her listening to this sad but lovely tale. 
On the weekend I watched with my kids Bambi on DVD for the first time.  I couldn't help but need to have one child on my lap to help hold back my tears and memories, especially when Thumper says "Eating greens is a special treat, It makes long ears and great big feet. But it sure is awful stuff to eat" and the kids favourite quote was Flower says "Oh, that's all right. He can call me a Flower if he wants to; I don't mind", it was like I could hear my Nan, bitter sweet.  I am so happy I got to experience this movie with my children, they each loved the movie.  It had it's sad moments, but the lovely music, ever so beautiful water colour graphics, values of family, friendship and love made it a glorious night of TV in our household.
This post is sponsored by Nuffnang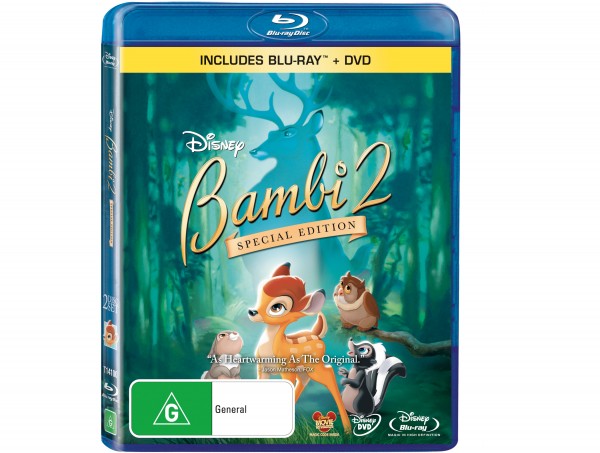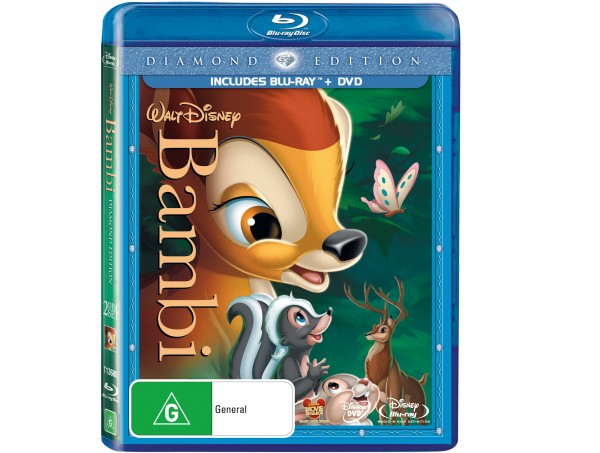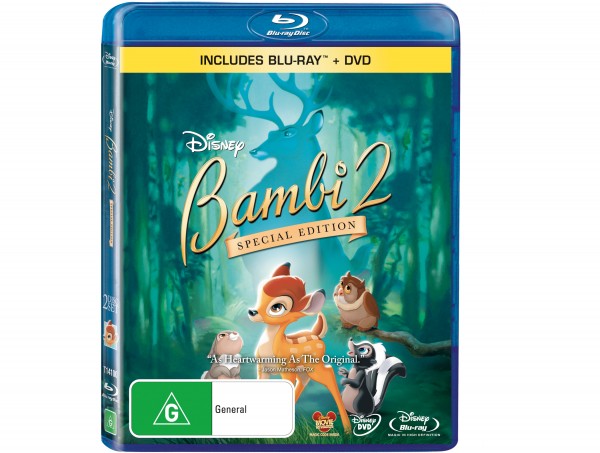 Bambi is being re-released 30 March 2011 (Just in time for easter, this could be a really lovely gift to give) – Rating: G – Genre: Animation/Friendly
See the gorgeous Bambi colouring in page at the bottom of this post
The giveaway – 1 Bambi DVD
How to enter
Like this blog post using the 'Like' button at the top of the post
Comment letting me know what is your favourite childhood memory with your Nan. 
Entries close 11pm Wednesday 30th March 2011.  Any entries received after this time will not be considered.
View Terms and Conditions HERE
Note:
Winner will be chosen by promoter.
Maximum of ONE post only per person.
Entry comments are to be place on this blog post only, facebook comments are not considered.
Entries close 11pm (QLD time) Wednesday 30th March.   
Winner will be announced on Thursday, 31st March, I will publish details on a separate blog post.
Winner is to contact me within 48 hours.  If I have not heard from winners, I reserve the right to redraw giveaway.
Open to Australian residents only.
bambi colouring in page