This post is sponsored by Lindt
Recently I had coffee with a friend who on the outside seems as though she is happy and under control. She always writes positive messages on facebook and in photos I see she is smiling beautifully.  She opened up a little and I realised she is struggling, her health isn't the best, her toddler is demanding and she is constantly tired.  There does come a point in our lives that life does get a little bit difficult,  it's hard to find positives and just go about everyday life putting on a smile as though everything is OK.  It's times like these that all our friends or family need is a little company and somebody to talk to.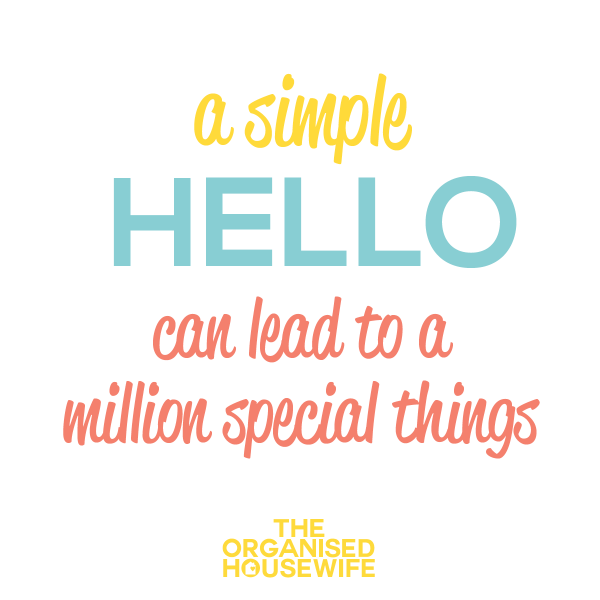 With perfect timing Lindt sent me a pack of Hello chocolates for me to visit five friends or family and brighten their day with a "hello" and a little chocolate treat.  This concept came at the perfect time for me as I have had a few struggles these past few weeks and I can't tell you how much it helped me to put a little smile on some of my friends and families faces, it made my day just as much as theirs.
The new Lindt Hello range is available in supermarkets in both 100g blocks or 39g bars with Strawberry Cheesecake, Caramel Brownie, Cookies & Cream and Crunchy Nougat flavours.  Plus a cute little 45g Heart Tin for somebody special.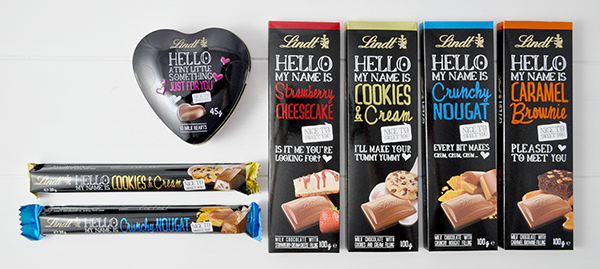 saying hello & putting a smile on 5 of my friends/family faces!
I truly dislike clothes shopping and I have a very gorgeous friend that offers every time to help me find outfits.  It's a lovely way to spend time together, she is so clever when it comes to coordinating clothes, we laugh that she is my personal stylist.  As a little thank you I gave her a Lindt Hello Caramel Brownie Bar to nibble on the drive to school pick up.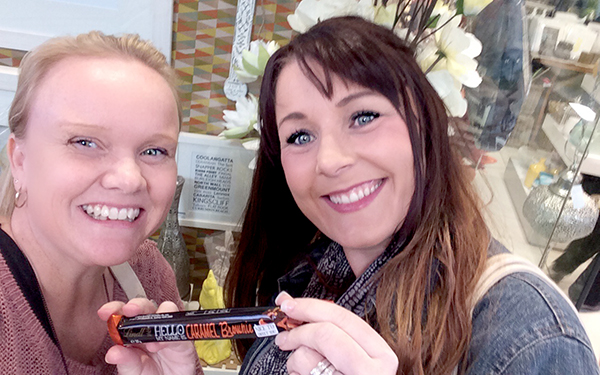 This lovely friend has been really sick lately and as most busy mums do they just keep on going and don't rest.  I hope she can find some time one evening soon to sit down, relax, watch some TV and enjoy this Hello Strawberry Cheesecake choccie!!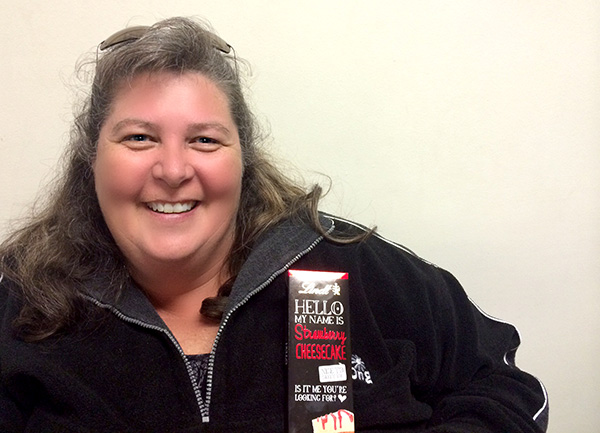 My sister in law has had a very hard month and I commend her for her strength.  My little niece was born a few weeks ago and has sadly had to have a few surgeries.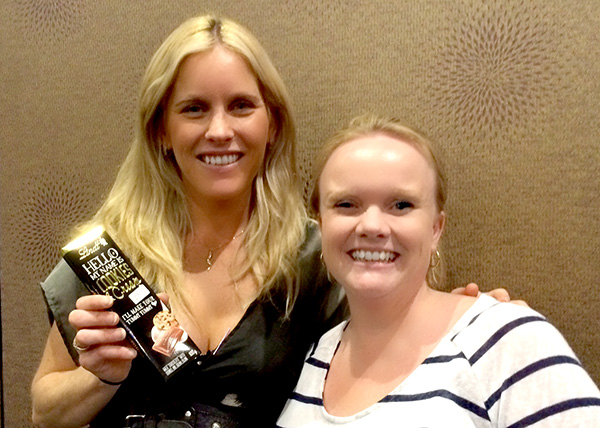 She is such a strong little bub and so adorable.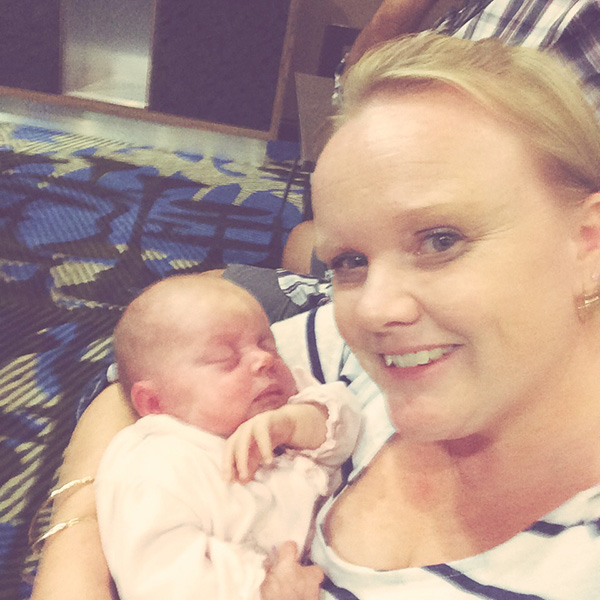 My brother in law and his partner just got a new puppy, we had to pop over to say hello to meet this little girl and you can't turn up empty handed. I think my BIL will snatch the chocolate when she's not looking, he loves anything sweet.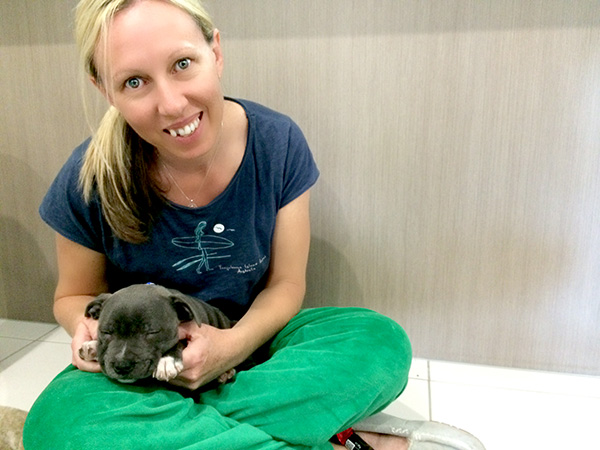 The kids attended a karate tournament recently and there this beautiful mum who always volunteers to help with the scoring which means she misses seeing most of her sons events.  She was so thankful for some chocolate to snack on.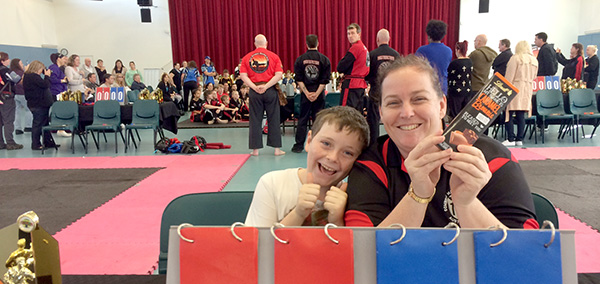 Grandparents were so lovely to come over after the kids karate tournament to check how the kiddies went, I'm sure they will love this with their afternoon coffee.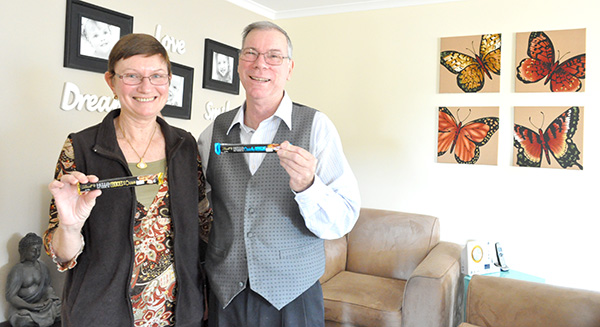 I packed Mr Organised a little morning tea pack for him to snack on between the various meetings he had.  He said he really appreciated the late afternoon chocolate hit.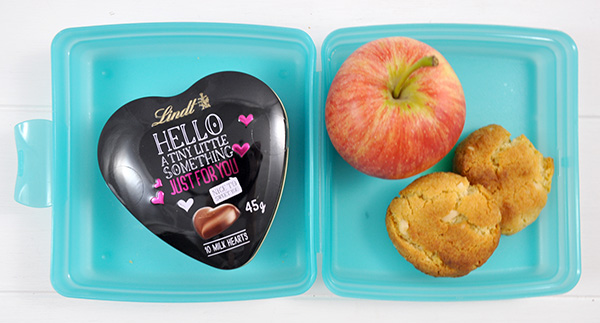 This giveaway is now closed, congratulations to Zoe from NSW. 
I'd love to brighten your day with Lindt by giving you and a friend a day out together – you have the chance to win a personal stylist and $500 spending in either Sydney, Melbourne or Brisbane and some lovely Lindt Hello Chocolates to sweeten your day out.
Please note this giveway is only open to residents of NSW, VIC, QLD, WA (sorry), please read full terms and conditions below for details
To Enter
Upload a photo to Instagram, Twitter or The Organised Housewife Facebook page of something that has brightened your day
Include the hashtag #hellolindt
[email protected] if uploading to Instagram or Twitter

COMPETITIONS TERMS AND CONDITIONS
Promotional period:
Opens: Monday 11th August between 12pm-4pm
Closes: Sunday 24th August 11:59pm
The Promoter may amend the Promotional Period in accordance with state legislative rules.
Entry restrictions:
Entrants must be at least 18 years or older
Relevant state:
NSW, VIC, QLD, WA
Maximum entries:
There is no limitation on entries per person
Entry procedure:
To enter, entrants must, during the Promotional Period:
Go to the website and read the Hello Lindt post.
Upload a photo onto social media platforms Facebook or Instagram detailing the last thing that brightened their day
Incorporate the hashtag #hellolindt AND tag @blogger into the competition
Judging details:
Date: Monday 25th August
Time: Between 9:00am – 5:30pm<
Location: SOCiETY, Level  1/100 Chalmers Street, Surry Hills, NSW 2010
Judging criteria:
Entries will be judged based on Creativity, originality and suitability shown in entered photograph & accompanying text.
All decisions of judging are at the discretion of the Promoter and no correspondence will be entered into this regard.
This is a game of skill and chance plays no part in determining the winner (as per clause 13 below).
Prize provider:
SOCiETY, Level  1/100 Chalmers Street, Surry Hills, NSW 2010 (courtesy of Mr Aristotle experience company)
Prize details:
A personal styling consolation over coffee and refreshments
This will include:
2- 3 hours personal shopping
Private styling expert
Guided shopping experience
Each experience allows for 2 people to take part
The experience will include $500 spending money in either Sydney, Melbourne, Perth or Brisbane.
More details can be found here – http://www.mraristotle.com
If the winner is from Sydney or Melbourne will also be provided lunch at Lindt Café, where they also receive a Lindt Hello hamper, a personalized plaque and Hello inspired dessert.
If winner is from Brisbane or Perth, a Hello Hamper will be sent to them.
Vouchers can be redeemed up to a year after winners are announced.
Number available: 1
Total value: $1,000 (Experience $500 and spending money $500)
Prize winners' details may be provided to a Prize Provider for the purposes of prize fulfilment.
This post/giveaway was coordinated by The Remarkables Group and run in accordance with my disclosure policy, please read the terms and conditions below