I have lived on the Gold Coast all my life and have never been Whale Watching, to be honest I'm not sure why, perhaps it's something I thought was more for tourists. But I got really excited when we were invited on a weekend away to experience a wonderful day of whale watching and more on The Fraser Coast, Queensland. Hervey Bay is known as the best whale watching spot in Australia, if not the world, because of the unique experience of close encounters with the whales.
I have to tell you… wow, whale watching was the most amazing experience and I can't believe in all my 35 years this was the first time I had been.  I am so glad that my kids were able to experience and learn throughout the day how the whales are such amazing creatures.  I was so surprised with how happy and carefree the whales were to come so close to the boat.  It's definitely an experience we will all treasure forever.
We drove up to Hervey Bay from the Gold Coast, it took us a little over 4 hours (which also included a stop for lunch).  This is the furthest we have travelled north but it is a perfect distance for a short trip. You can also fly to Hervey Bay from Brisbane and Sydney.  We decided to drive up instead of fly as I've just got a new car (diesel) and we were eager to take it for a good drive.  As the car was only new I wasn't sure how much it was going to cost us to drive up.  I am thrilled to say that it was just under one tank of fuel.  From the Gold Coast to Hervey Bay and back it only cost us $84. A family holiday doesn't need to be a big expensive affair. It was so nice getting back to nature and experiencing some of the beautiful places right on our doorstep for a few days, definitely helps recharge the batteries!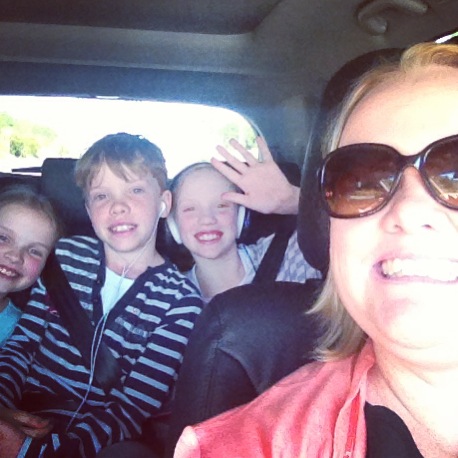 As we arrived into Hervey Bay we visited the Fraser Coast Discovery Sphere. This was a great educational experience for the whole family, learning about the beautiful majestic humpback whale, the legends and traditions from Fraser Island and the Mary River Ecosystem.
On entrance the kids received a clipboard and activity sheet. They found this lots of fun, and giving them a good reason to read all the facts that were on display throughout the centre. I really enjoyed visiting the Discovery Sphere and learning more about the whales before our whale watching experience the following day. I was really exited to learn that 7,000 whales deviate into the bay from their 10,000km journey, so our likelihood to see one the next day was pretty high!!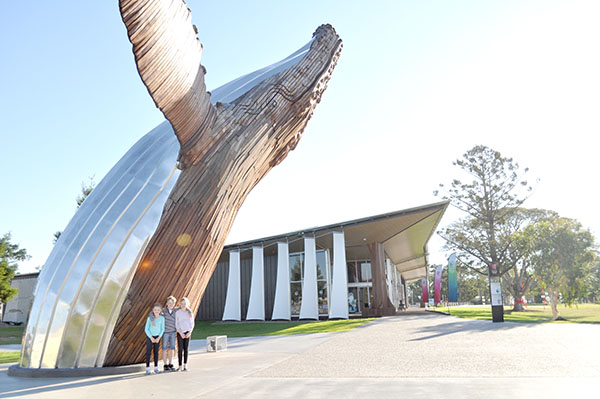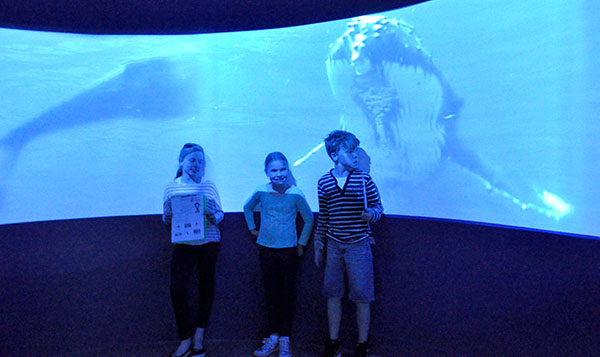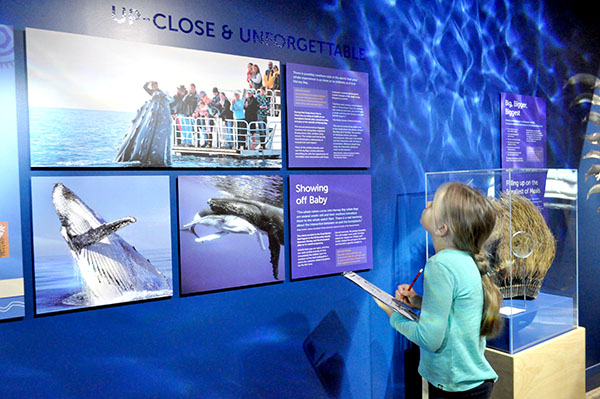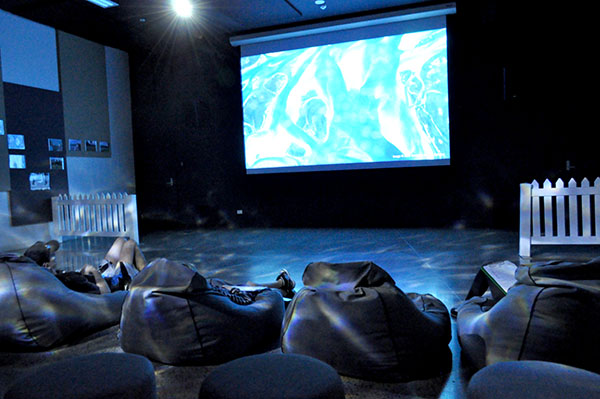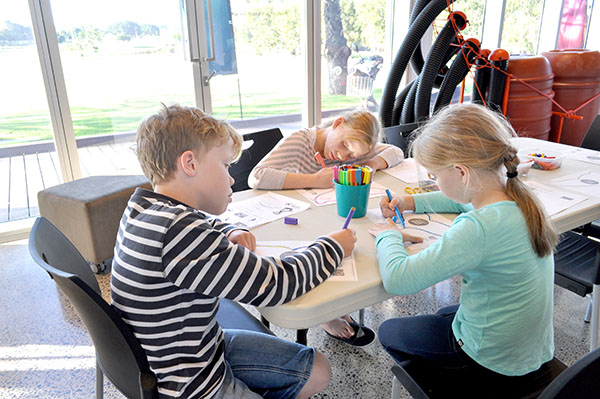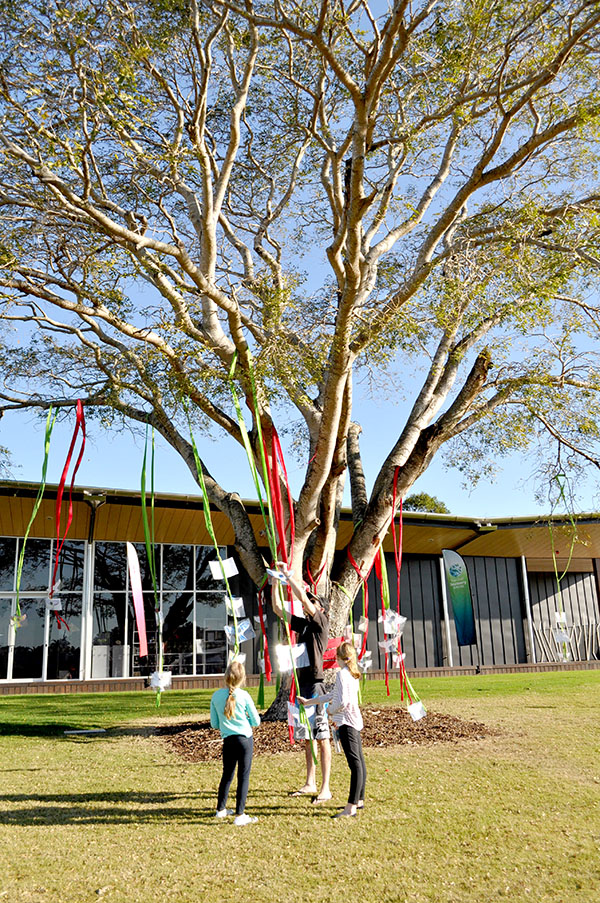 We then went and settled into our accommodation. We stayed in a 2 story villa at the Best Western Quarter Decks Retreat. Ideal for a family of 5, giving us all ample space for a comfortable stay.   It had a very spacious kitchen, which is needed to keep the costs of a family holiday down, making it easier to prepare meals in-house if you don't want to eat out each night.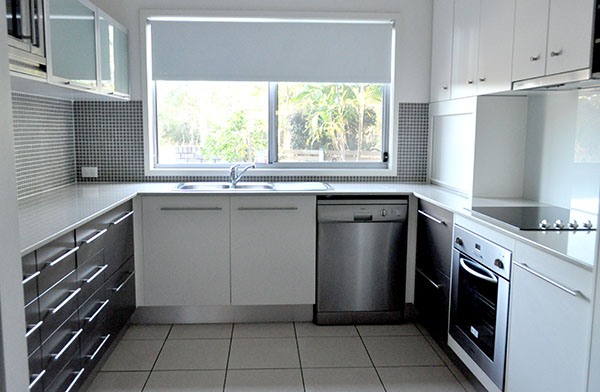 Attractive entertainment area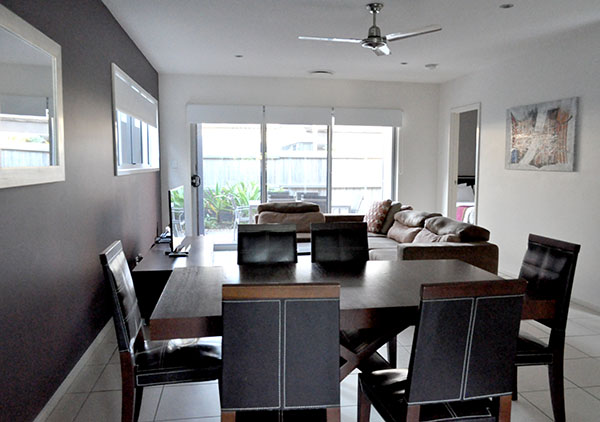 Lush bedrooms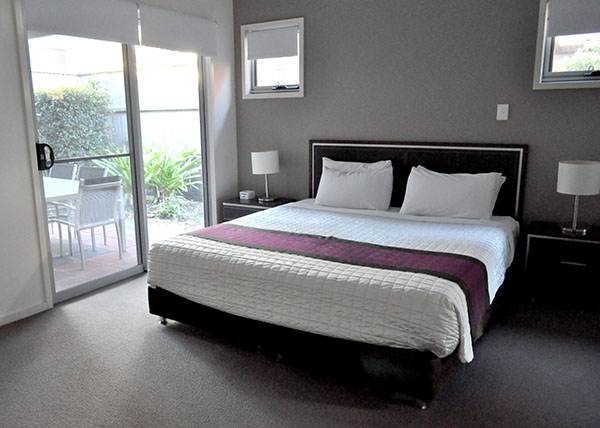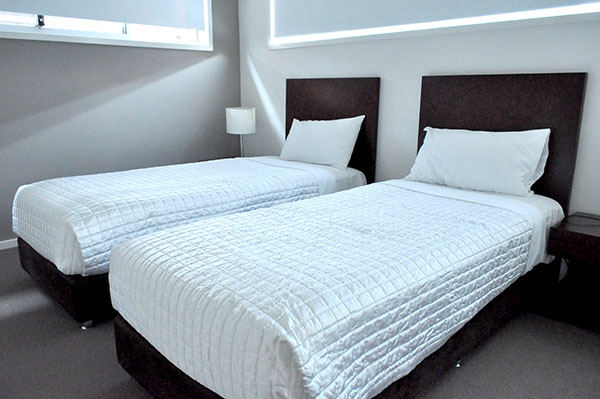 Hervey Bay gives you the rare opportunity to get up close and personal with the humpback whales. Mothers and their young like to stop in the bay for a few days to seek refuge to rest and play in the calm, shallow and protected waters before travelling further south.
We went on a 3/4 day cruise with The Spirit of Hervey Bay which is a beautiful big boat with plenty of comfortable seating room for everybody.  We were lucky enough to sit at the front of the boat (warning though, the wind was really chilly so it's wise to rug up).  The experienced operators of these tours have been in business for more than two decades, sharing many interesting facts throughout the day.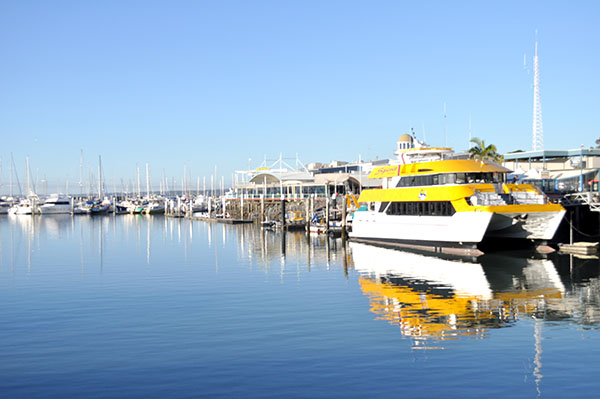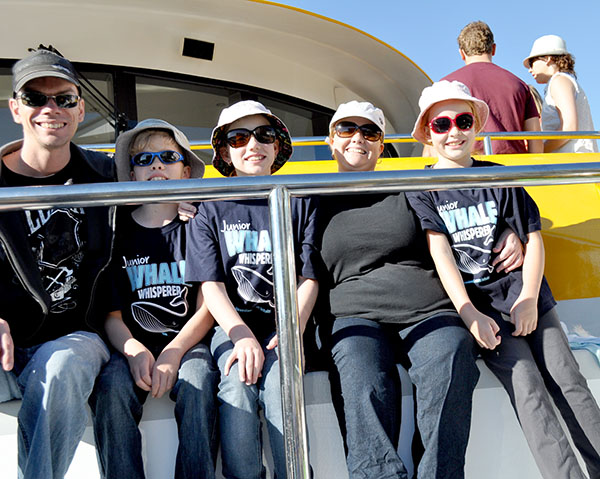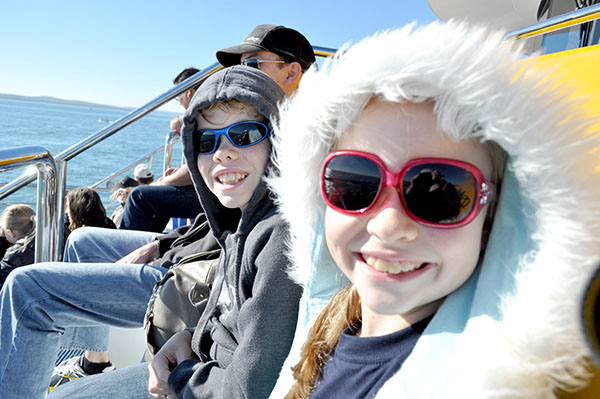 The boat took us well out into the bay of Hervey Bay, one side is Fraser Island (which you can see in the distance in the photo below) and the other is the open ocean. It's the calmer weather conditions that set Hervey Bay apart from its coastal counterparts who operate in the open ocean.  Plus the calmer sea is so much easier for the stomach to tolerate.
Through the day we spotted quite a few pods (which is a group of 1-3 whales), we even encountered an affiliate group which is 4 or more whales. That was spectacular from a distance as they were all playing so joyfully.  When the boat got a little closer they became shy and separated into smaller groups. They really put on a show for us, coming right up to the boat (apparently they have just as much fun 'human spotting' as we do whale watching) and even going underneath, then magically out of no where they breached out of the ocean to take a good look at us all. This happened 3 times through the day.  Unfortunately my camera wasn't ready to capture any of them, but honestly it was a moment that I was thrilled to witness with my eyes rather than being behind the camera (you know sometimes you miss the good bits cause you are so busy taking photos).
We spotted our first whale!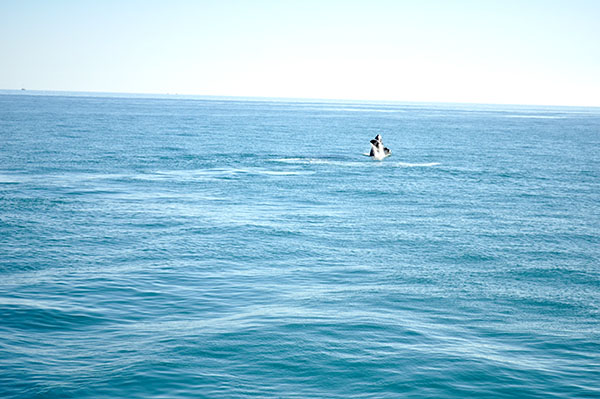 I was blown away how close they come up to the boat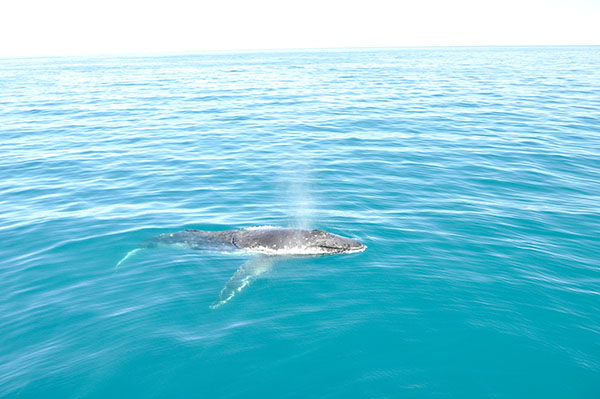 Mr 10 spotted another one, a dark shadow under the water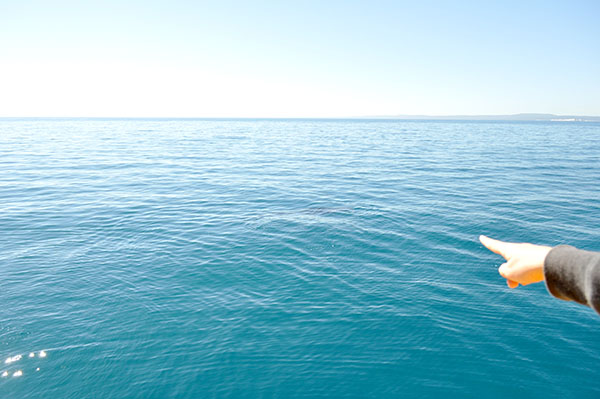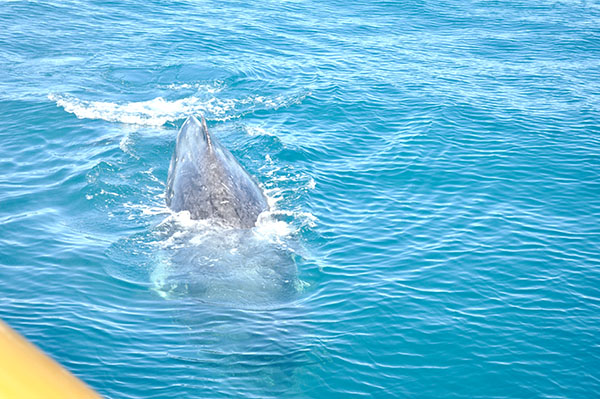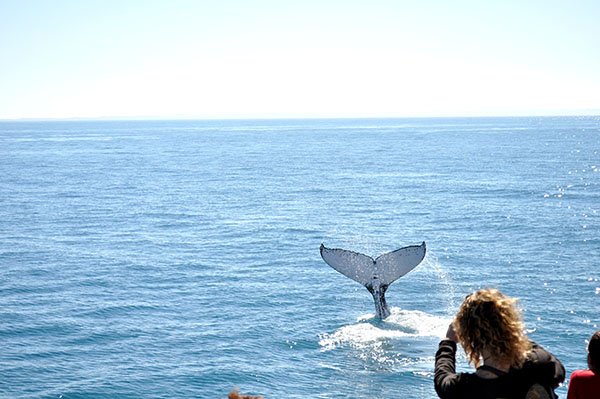 playing around, rolling over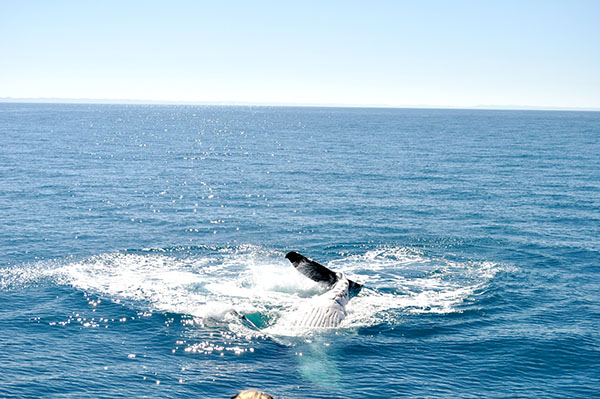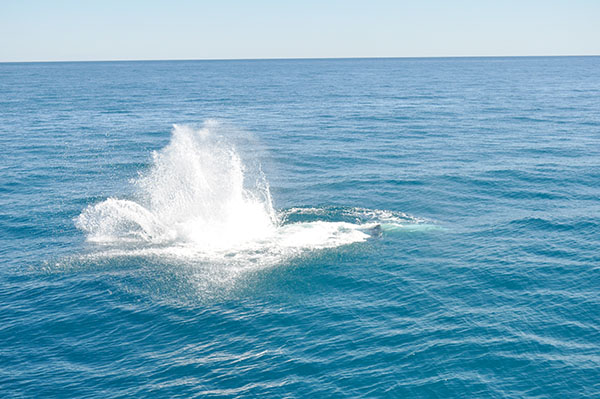 there were 3 in this pod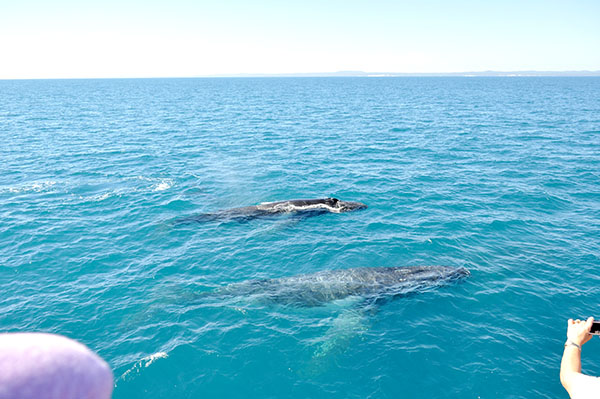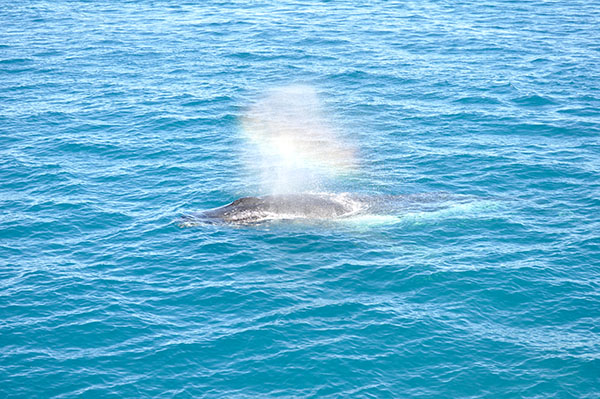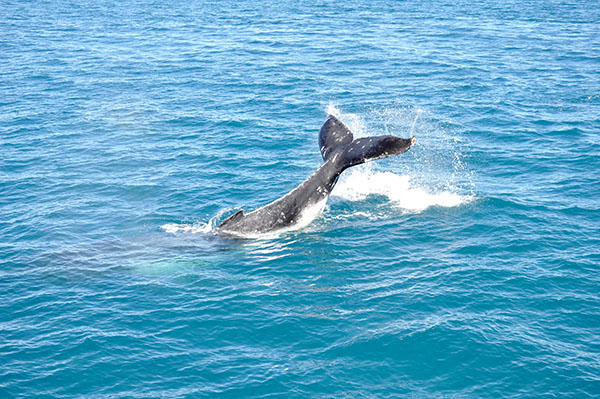 again, so nice and close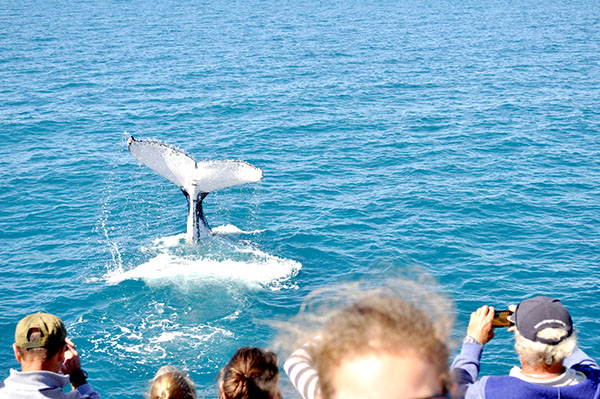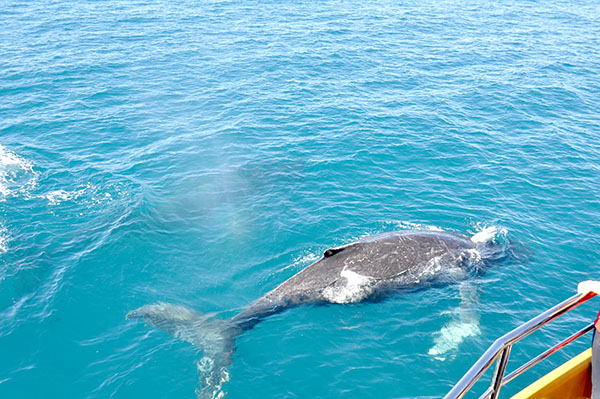 these were 3 very happy kids, what an awesome experience.  The kids also became accredited Junior Whale Whisperers, listening to all the fun facts throughout the day, it was a great educational experience.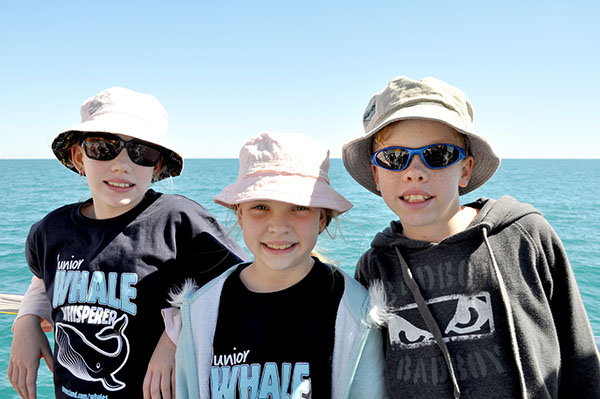 The 3/4 day cruise was a perfect amount of time. Being out on the calm waters, watching whales is a wonderful way to relax and forget about everyday woes. Sitting, watching and listening to these magnificent creatures was breath taking and I am so glad that we did it. Wish I had done it sooner.
The following day we were treated to a morning at the Aquavue Cafe Watersports, it's a beautiful cafe situated directly on the waterfront and they also offer a fun array of water activities.  It was a glorious day, you would have had no idea it was winter.  The water was pristine and calm making a beautiful playground.
I was really nervous, as I have not put on swimmers for years nor dipped my toe into a pool or the ocean in so long.  But the excitement on my kids faces outweighed my fear, I was looking forward to joining them in a morning of action!  There was a huge range of different activities to choose from:
jet skiing

stand up paddle boarding
big banana rides
kayaking
and so much more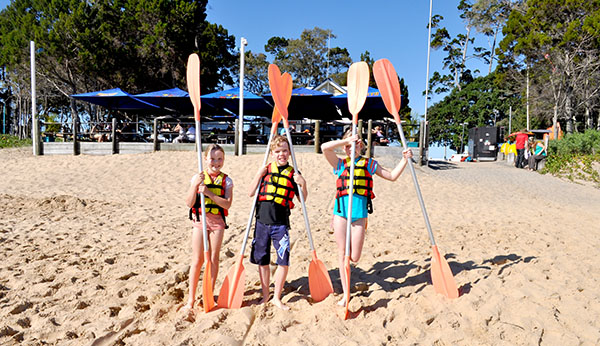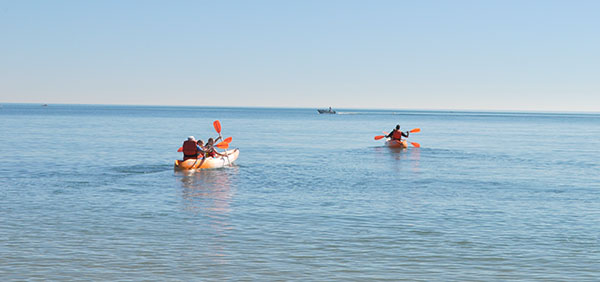 Paddle boarding was so much fun.  Little miss was a bit scared at first and was happy to sit at the front of Daddys board, Mr 10 managed it really well.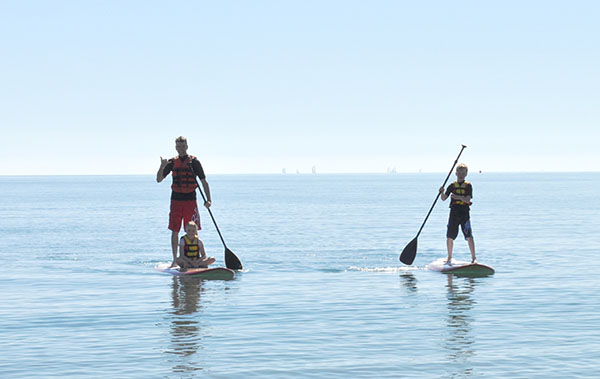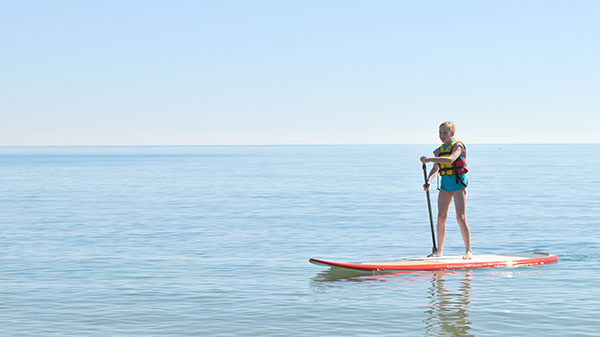 Jetskiing donut rides…. the kids favourite part of the day.  As the kids were on the donut we had a qualified jetski operator driving and Dad was spotting to let him know if they fell off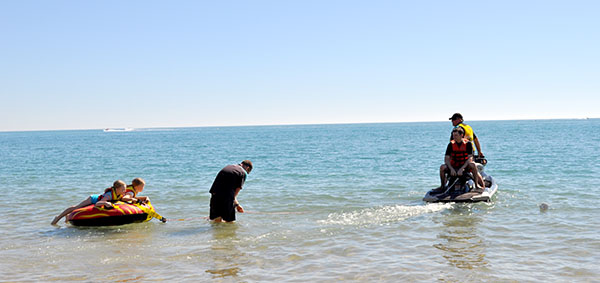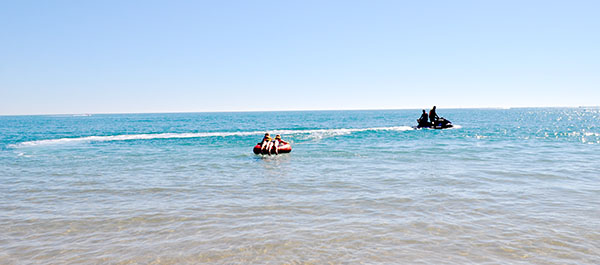 On our way home we stopped in at the Fraser Coast Wildlife Sanctuary.  It was a beautiful little park giving us the opportunity to walk through and see many different Australian native animals.  They also have BBQ's and picnic areas so it's a perfect place to stop, relax and enjoy as you are driving through.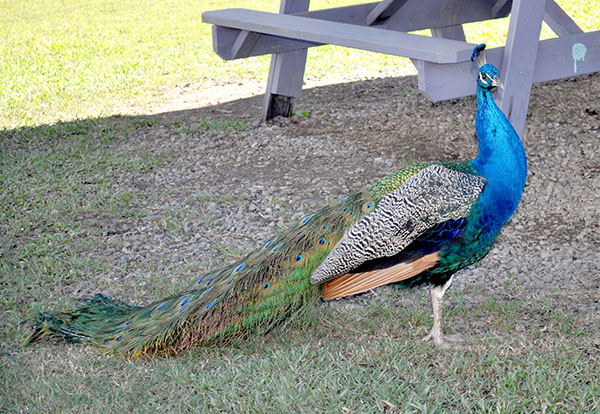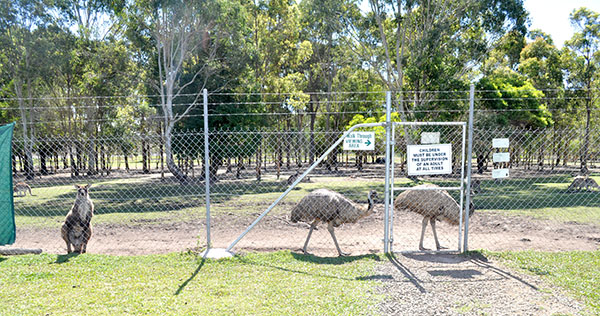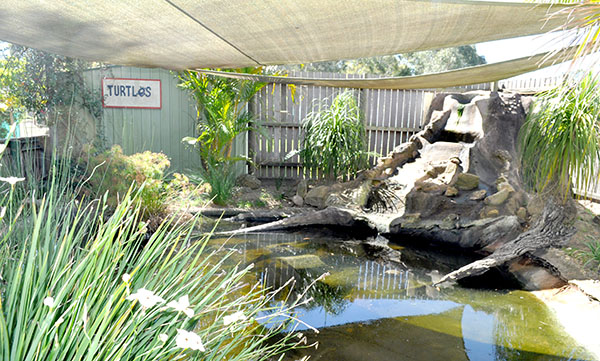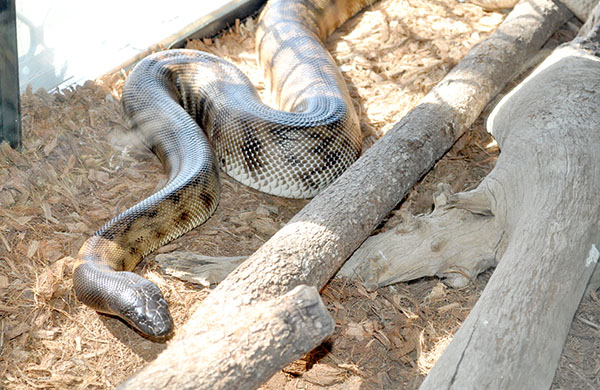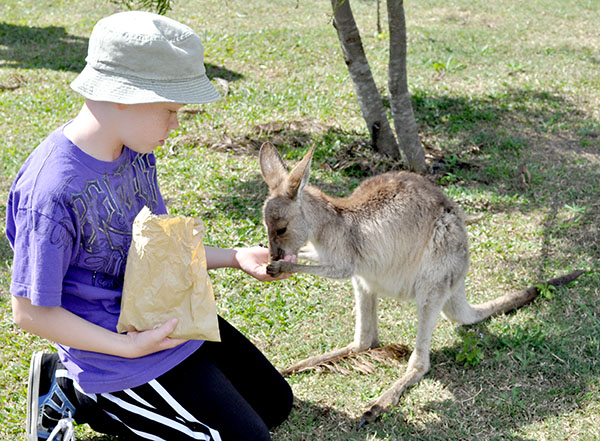 During our stay we also dined at some beautiful restaurants
A glorious breakfast right on the water at Enzo's on the Beach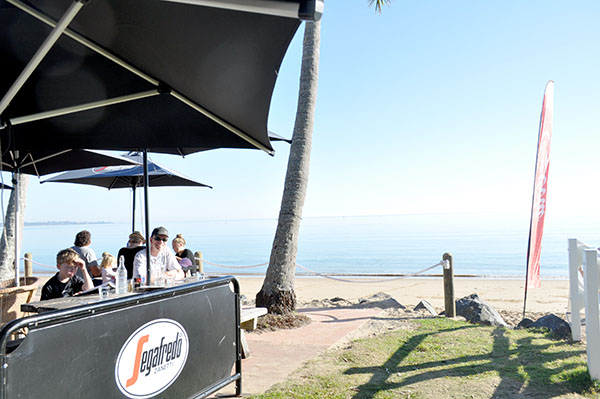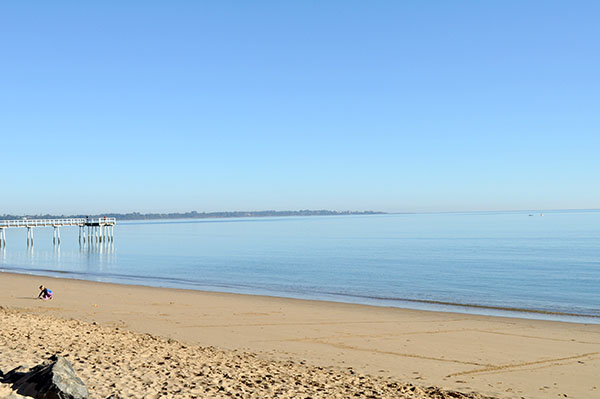 Cafe Baleena… mmm eggs benedict with mushrooms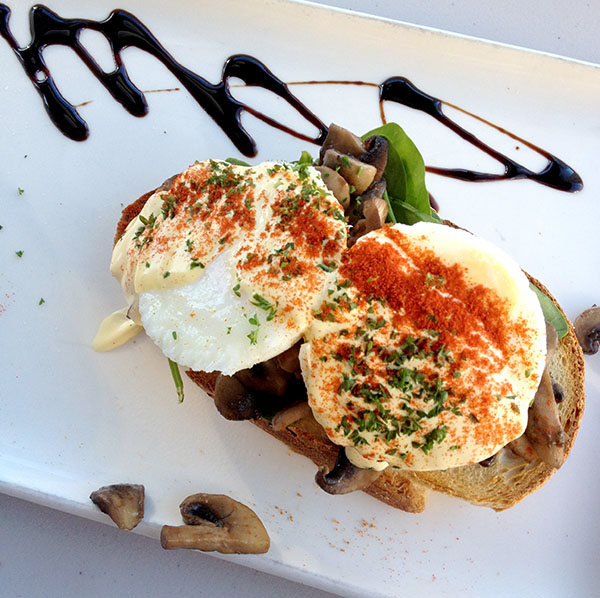 Viva Italia, they had such a wonderful range of pizzas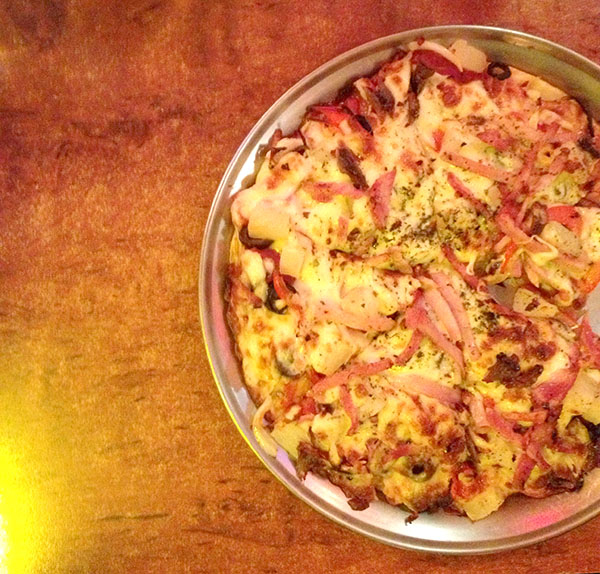 Wild Lotus, this seafood risotto was so garlicy and cream… perfect!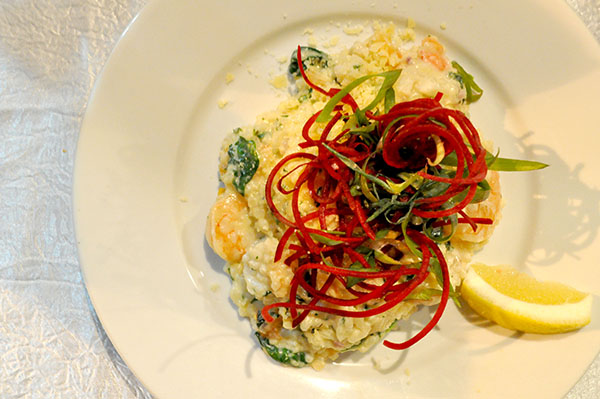 We had such a wonderful weekend. The Fraser Coast was loads of fun and unique experiences
To find out more about the Hervey Bay's whale watching season including the best times to visit, visit www.queensland.com/whales
Here is a printable version of our weekend getaway, Whale Watching Hervey Bay itinerary.  Download here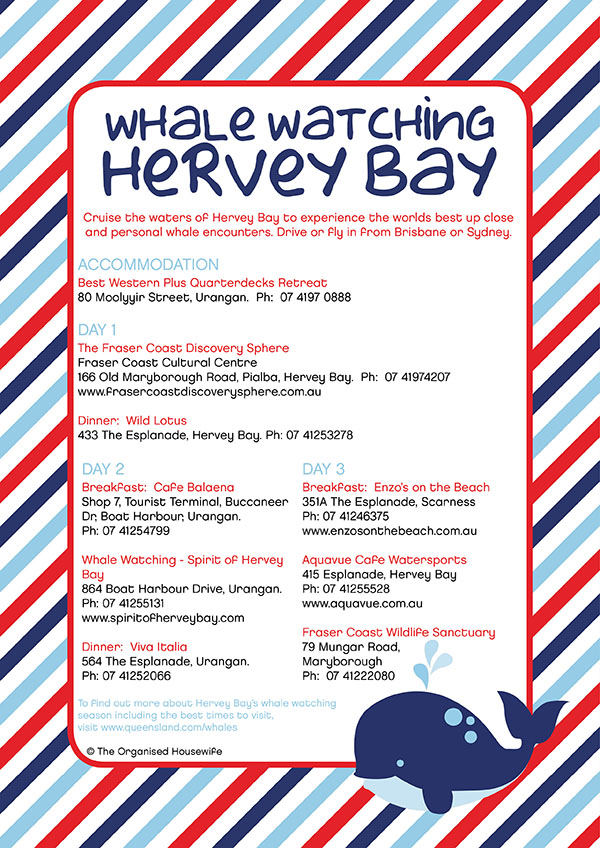 FREE OFFER
With special thanks to Tourism and Events Queensland you are entitled to one free children's whale watching tour in Hervey Bay on board one of the following whale watching boats:
1. Spirit of Hervey Bay Whale Watching Cruises
2. Tasman Venture
3. Hervey Bay Whale Watch
To redeem you must quote "The Organised Housewife" at the time of booking.  For contact details, simply click here
Terms & Conditions: limit one free child per booking, valid for a children's pass only and child must be accompanied with a full price paying adult. Offer only valid with Hervey Bay Whale Watching Cruises, Tasman Venture and Hervey Bay Whale Watch. Bookings must be made at a minimum of 48 hours in advance of scheduled tours. Subject to availability and offer valid to 27 October 2013.