I know I didn't tell you I was going on holiday's…..but we are back safe and sound.  We left Friday last week for our first overseas family holiday returning home last night.  This was my first time overseas, the kids first time on a plane, so we were all super excited. 
I have decided now though that I don't care for plane rides, the kids and I felt sick, our ears took hours to recover after each flight.  But despite this it was worth it, Fiji is just so beautiful, tranquil and a perfect place to relax.  We managed to have a look at a few of the other resorts, look for beautiful shells while walking on the beach and went on a trip out to an island where we snorkeled and took a submarine ride to find Nemo…Nemo was hiding, but we found Dory!!   
I have very fair skin, freckles and blonde hair, Fiji wasn't kind to my skin.  Despite applying sunscreen twice in 3 hours I managed to get very very sunburnt.  Thankfully the kids were fine and have come home with browner skin, but me, I came home with more freckles 🙂 
I apologise for my absence on comments and facebook, thankyou to my lovley friend Mia for keeping everything under control for me. 
This was the pool, so gorgeous.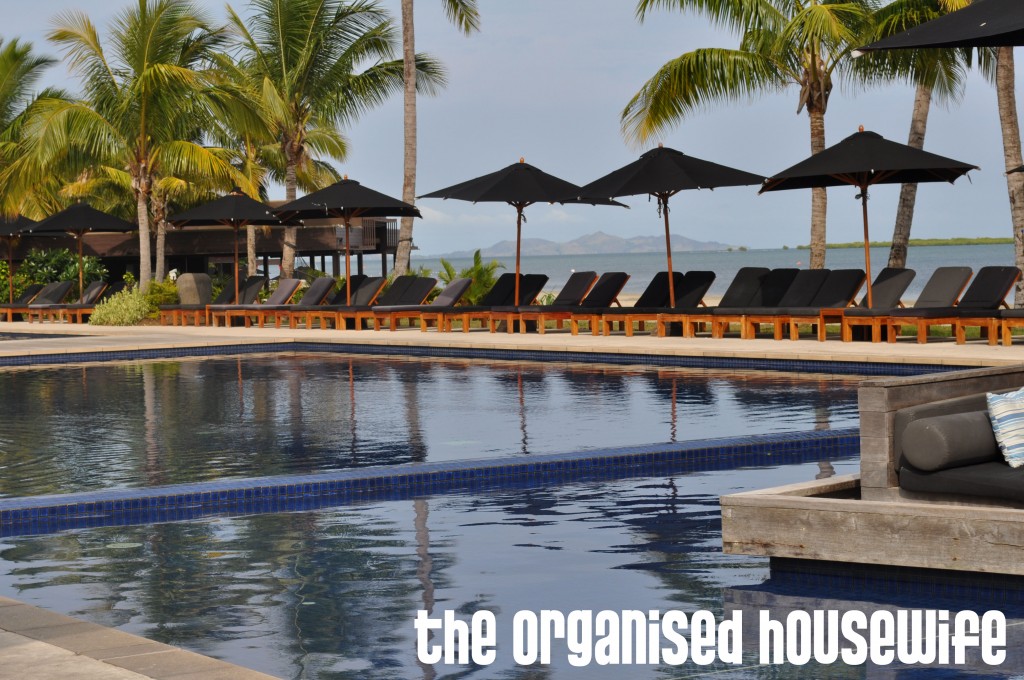 We had a lovely dinner watching the sunset…ooh dear i'm such a shortie, my kids are going to be taller than me before I know it 🙁