Celebrating 11 Years of The Organised Housewife blog, and the journey over the years. Bringing you daily domestic advice and building my online store, Organised HQ that has products for all areas of the home, organising, cleaning and more! + GET 30% OFF!!
Eleven years ago today I started my blog, The Organised Housewife, where I have and continue to share all my tips to clean and organise the home, all my yummy recipes I make for my family and so much more. I was not actually always an organised person, I needed to become organised once I had my twins. I started my blog as a way to share my tips about organisation in case someone else felt as I used to and needed to find some more organisation in their life.
Over the years my little blog has grown and changed so much. Once it was just me working at home, then I had some extra people helping me, and we moved into a bigger office space. Last year I took a big leap, making what was my 5 year goal into a 4 month goal and moved into the warehouse space you see below. Now it is a business that employs a team of nine, and at Organised HQ we offer over 2000 products from organising, cleaning, kitchenwares, home decor and more.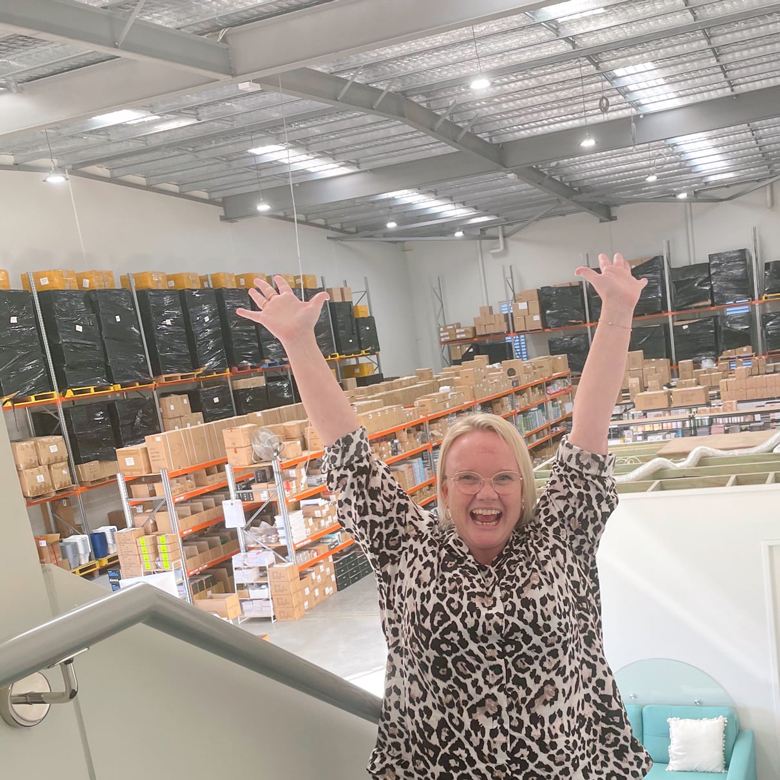 The blog is where all of this began. I started it when my children first started school, and I thought my organising tips would mainly interest my family and friends. However they shared it with their friends, who shared it with their friends, and it just kept growing from there.
The image below is what the website used to look like when I very first began blogging. Back then I wrote about many of the topics we still share about today, like meal planning, organising and recipes.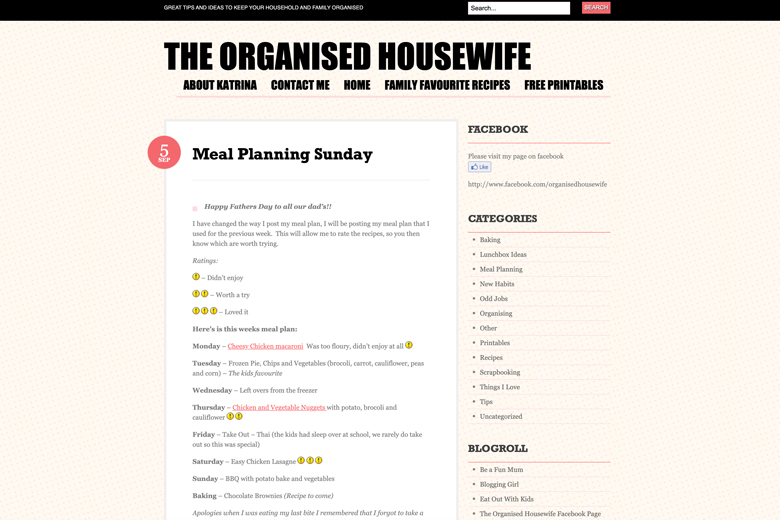 The Start of Organised HQ
I created an online shop attached to the blog to help share all my instantly downloadable checklists and printables. After a few years, it made sense to me to add some of my most loved organising products into the shop. Last year we re-branded the store from The Organised Housewife Shop to Organised HQ, and moved into a large warehouse space and expanded the range of products we sell to meet the demands of our customers. My team has expanded to help me manage both The Organised Housewife and Organised HQ as I can't do all this myself. The team help from purchasing, customer service, marketing, writing, design to warehousing. I can't do any of what I do without them. Making us a team of nine, plus one on maternity leave.
SO MANY WONDERFUL THINGS
When I look back over the years at some of the many experiences and achievements I have accomplished since starting the blog, I want to pinch myself. Winning the People's Choice Award Gold Coast Woman of the Year in 2019 was a big highlight for me. As well as publishing my very own cookbooks. I have also met so many incredible people in my journey.
I wanted to thank you for your support, reading and commenting, and following along with me on Facebook and Instagram. Plus all of your support and shopping with us at Organised HQ. Running a small business is hard work, and takes a lot of dedication and honestly, I am so very very grateful for your support.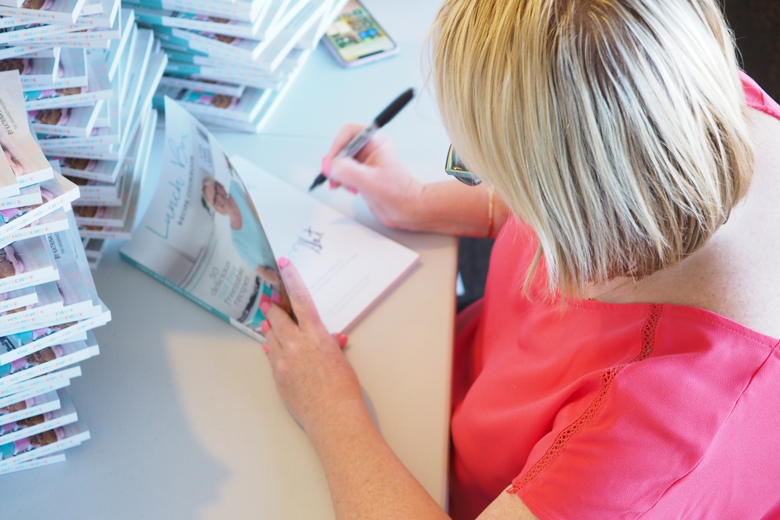 The Deskah Collection is my very own signature range of products. These are all products helpful and organised for the home that have been carefully designed and curated.
The name Deskah is combination of the letters of the names of the women who have inspired my journey, my grandmothers, mother and daughters.
To celebrate the 11th anniversary of the Organised Housewife all the Deskah Collection products will be on SALE for 30% OFF. Our biggest sale on these items ever!