Words can't describe my excitement… I won the inaugural Harvey Norman Gold Coast Women of the Year People's Choice Award last week on International Women's Day. I've lived on the Gold Coast all my life, to win this award means so much to me!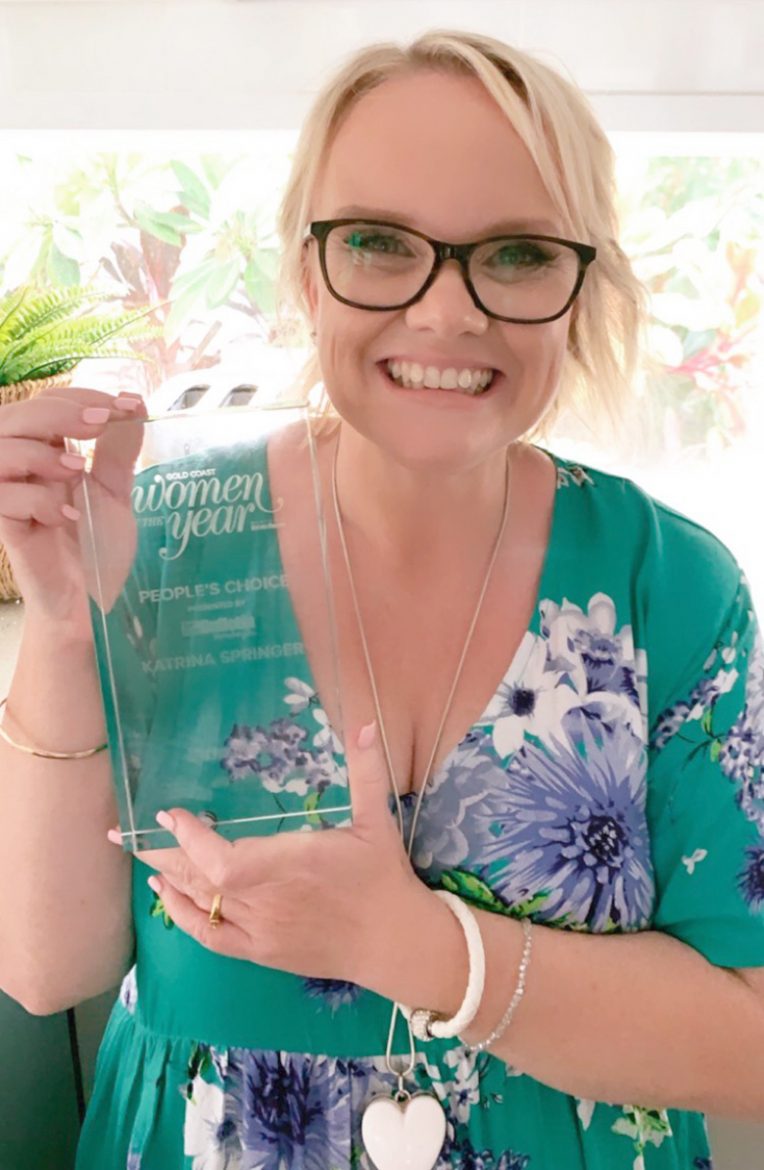 I love that sharing my tips on how I manage my home and family helps so many other families. Simple things from what I do with the dirty laundry and how I organise under my kitchen sink, to what I cook the family each night inspires my beautiful community that follow me every day, and there is no better reward than that! It's the little things that make such a difference inside many homes among my community. By sharing the good, the bad and the ugly with them, I give them hope as I am another mother they can relate to. I let them know that they're not alone. I used to cry behind the closed bathroom door, whenever groundhog day got to me when the kids were toddlers. We all go through it, but most of us don't want to share the truth of it all. I share it all, so that others know they aren't alone and that it's possible to get out of the rut as I did.
  DRESS: is currently sold out, but they have many more gorgeous dresses available online here.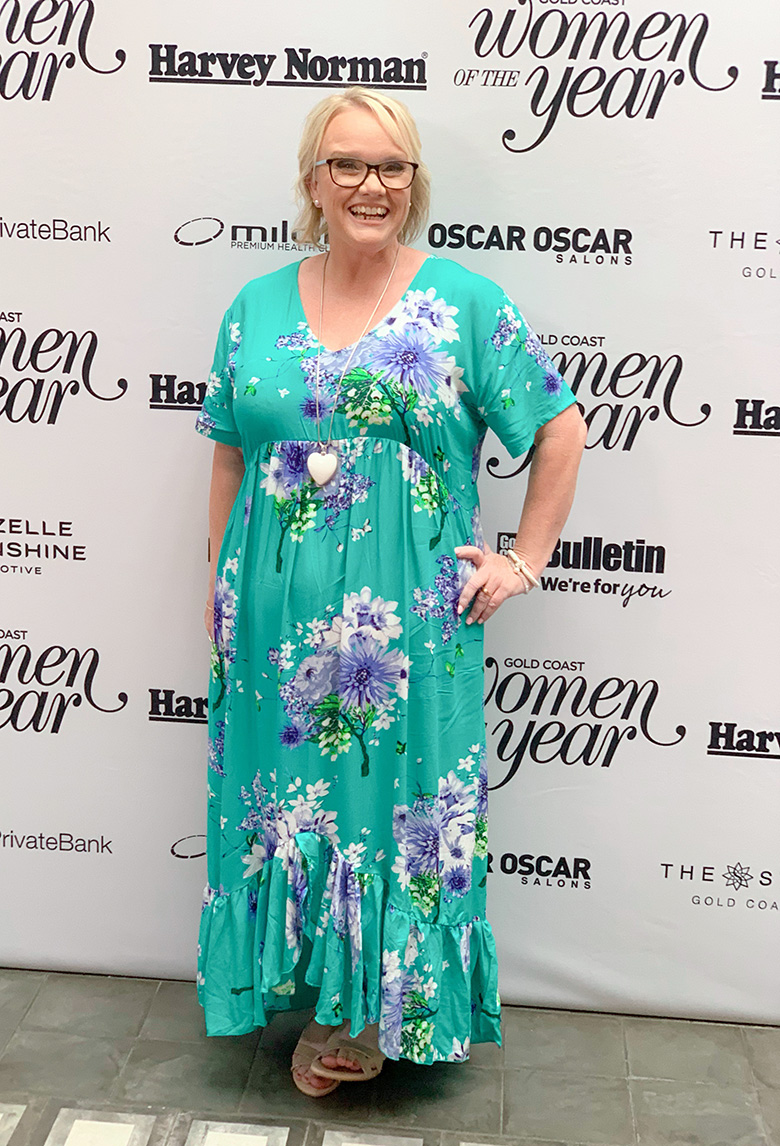 I loved the whole process of the Gold Coast Women of the Year awards, from the nominations and getting my community's support in voting right through the actual day where I got to dress up and share this special moment with my hubby and oldest daughter. Even though I'm short I rarely wear heels I felt this was the occasion for it – thankfully, they were super comfortable! I managed to walk easily in them and they go really well with this outfit here too.
  SHOES: These shoes are available in a range of different colours, available online here.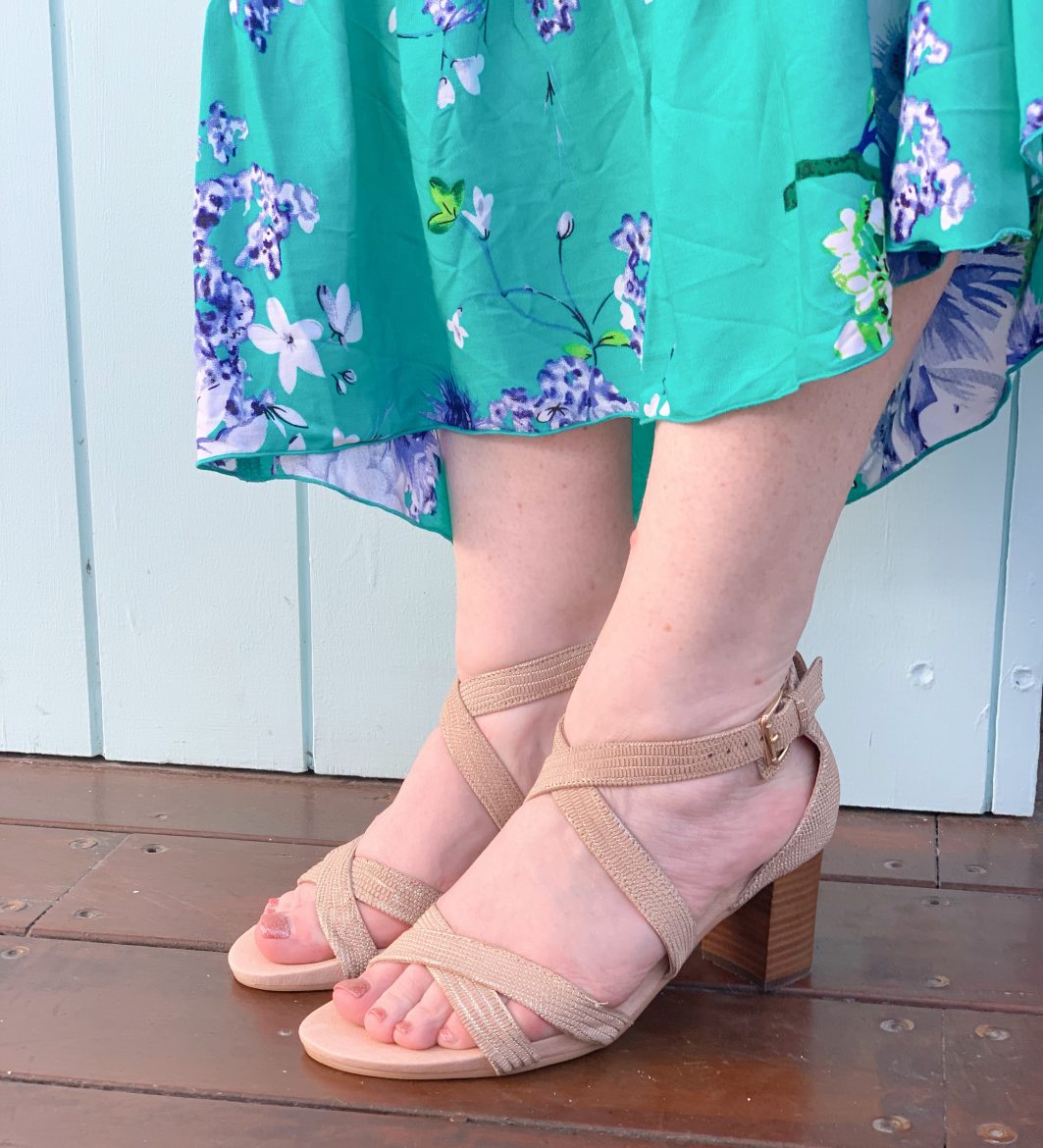 The Organised Housewife has grown into an amazing business with the support of my family, friends and wonderful team (Clare and Kate below) who I'm so grateful for as I can't do it all alone.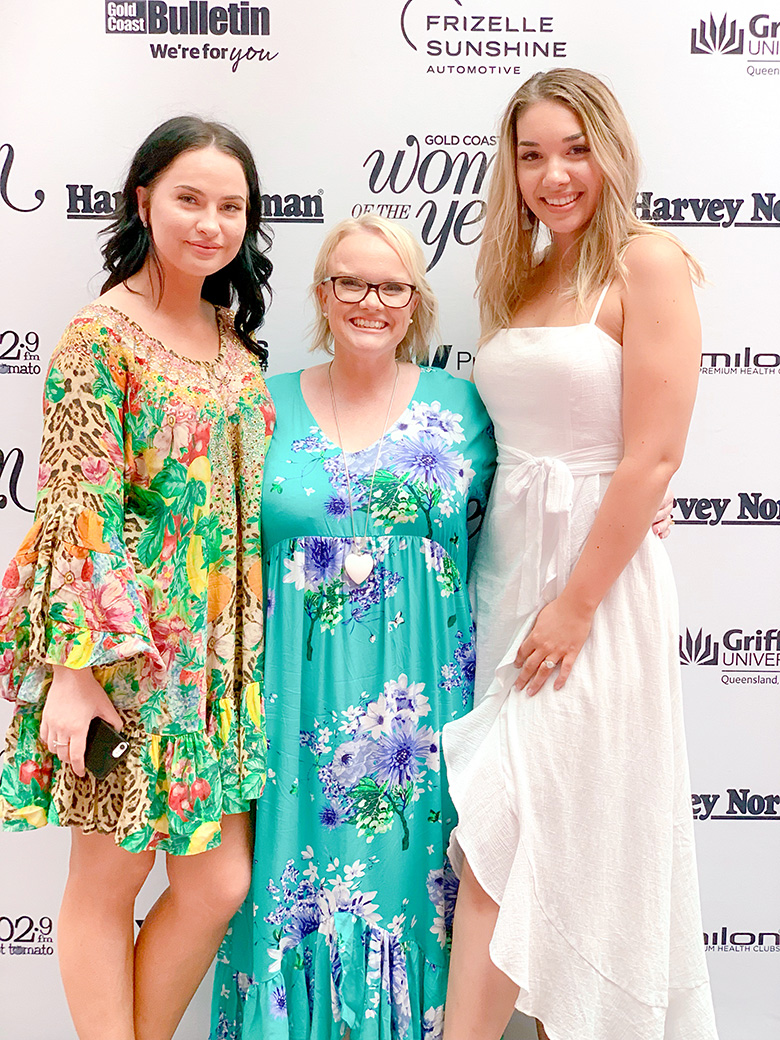 My hubby and eldest daughter also joined me at the Awards.  I loved having my daughter there as it was a great way to empower our younger generation to inspire and show them the possibilities to do great things with their future.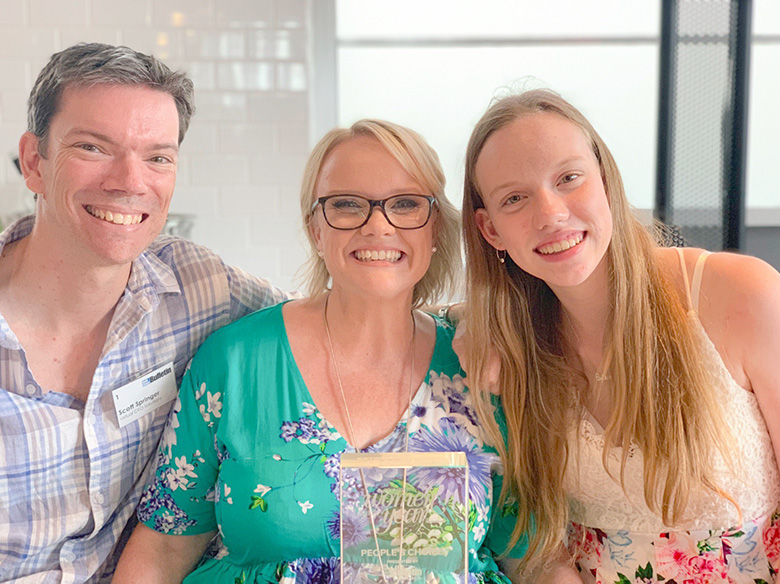 Never when I started did I imagine what The Organised Housewife would be today.  I'm so proud. I couldn't imagine doing anything else! Thank you all for your support.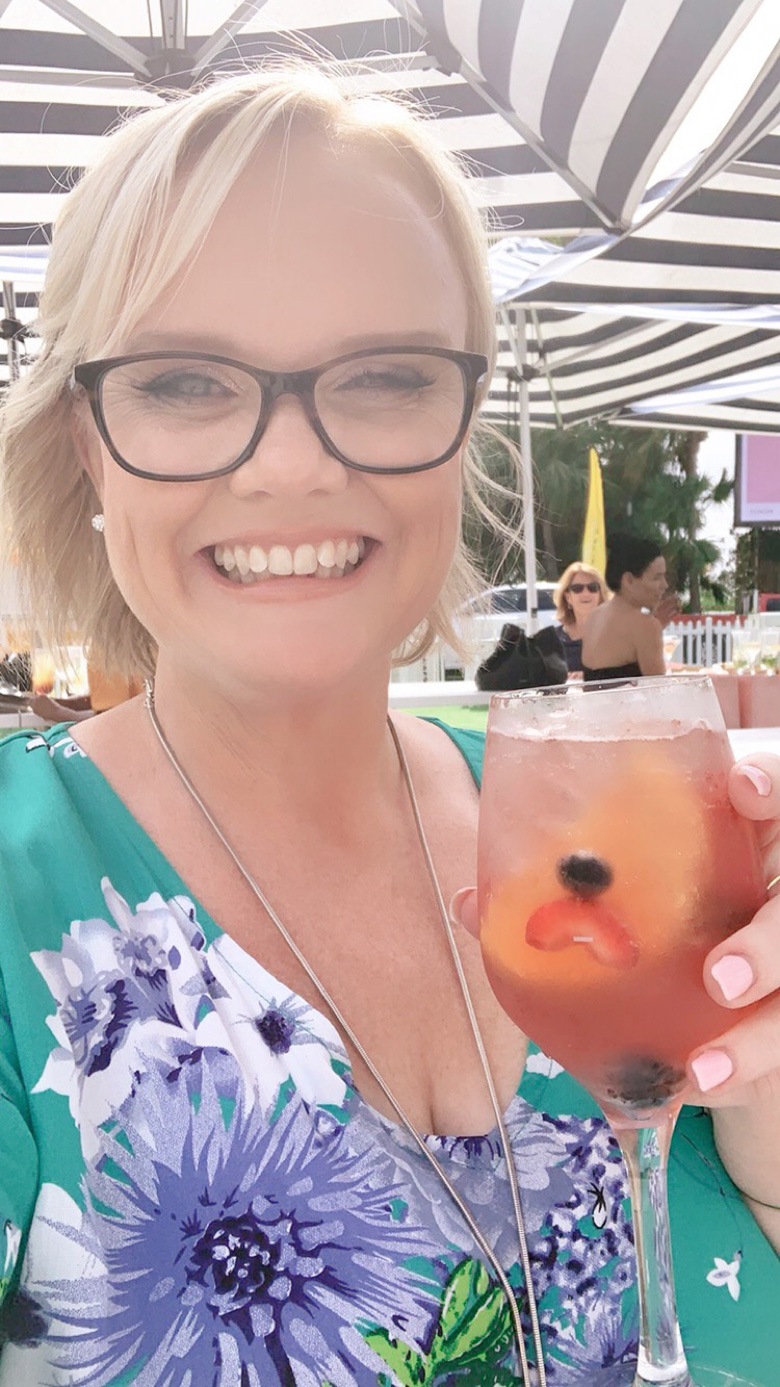 I was also very honoured to be alongside some very inspiring women and share in celebrating their outstanding achievements and contributions to the Gold Coast community. Huge shout out to Carley Fradgley from Baby Give Back who collect and recycle baby essentials for those in need.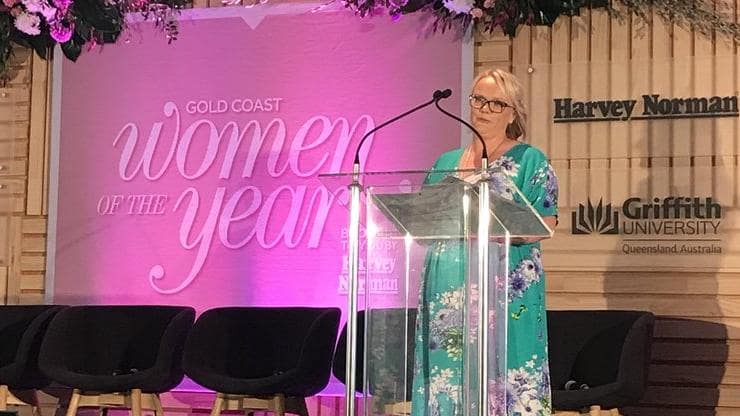 image credit: Gold Coast Bulletin
Lastly, I received this message from one very dear reader Les and wanted to share. My heart feels so full, thank you Les.
If you won it, congratulations. If you didn't, remember who you are, the most wonderfully helpful woman in my world. You are a genuine treasure and I am sure your family is just as proud of you, with or without a trophy, as the people you constantly help sort themselves out are. You are our champion.
THANK YOU SO VERY VERY MUCH!
I'm very proud and humbled that I have been recognised, and appreciated for what I do. The business and community I have built means everything to me, this is such a dream. Thank you for your ongoing support and kind words, I wouldn't be where I am today without you all!