Ashley Longstaff, owner of I Choose Me, shows us how to look fresh and stirring using only 3 products! Ashley is passionate about showing busy women how they can pamper themselves and feel great on a budget.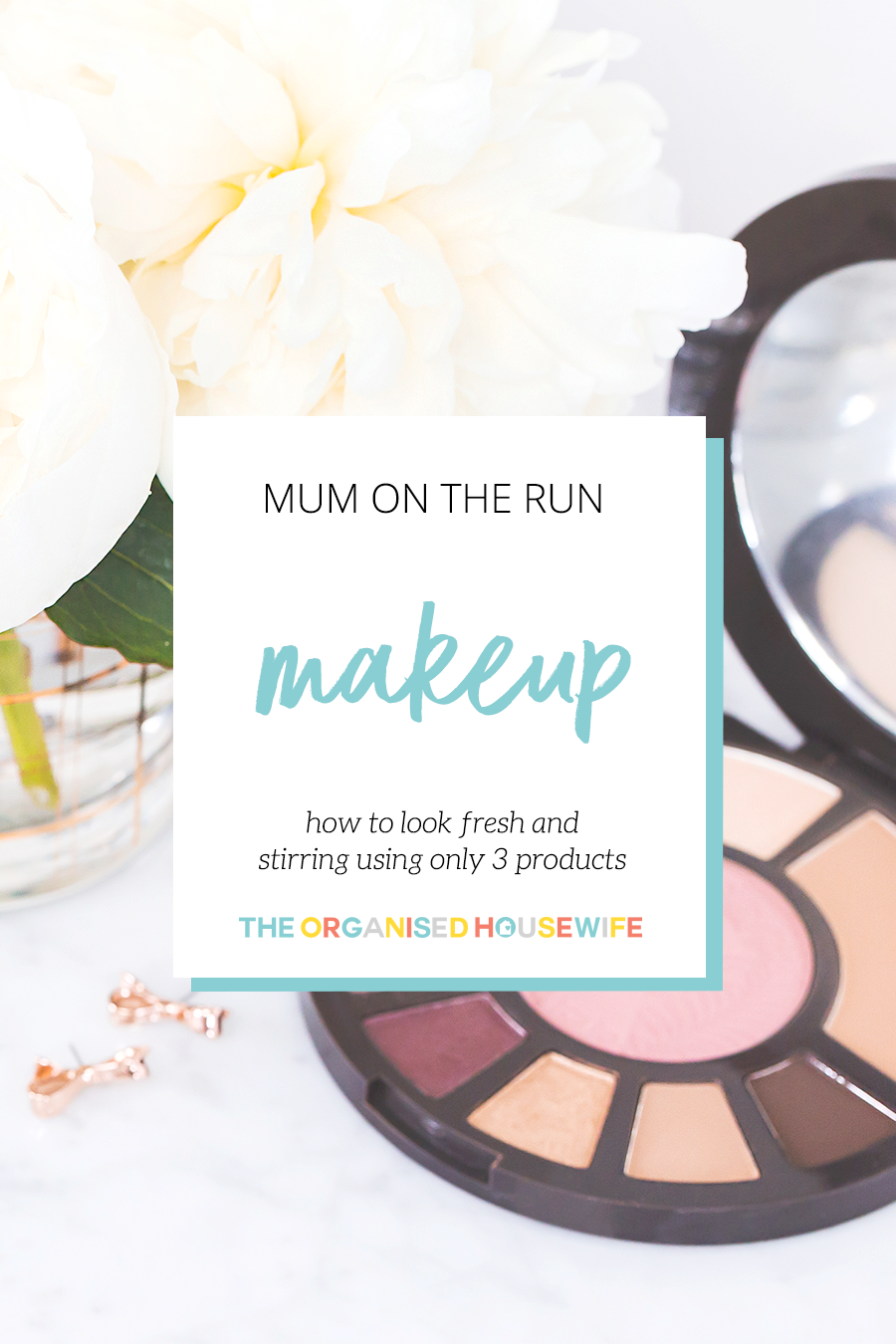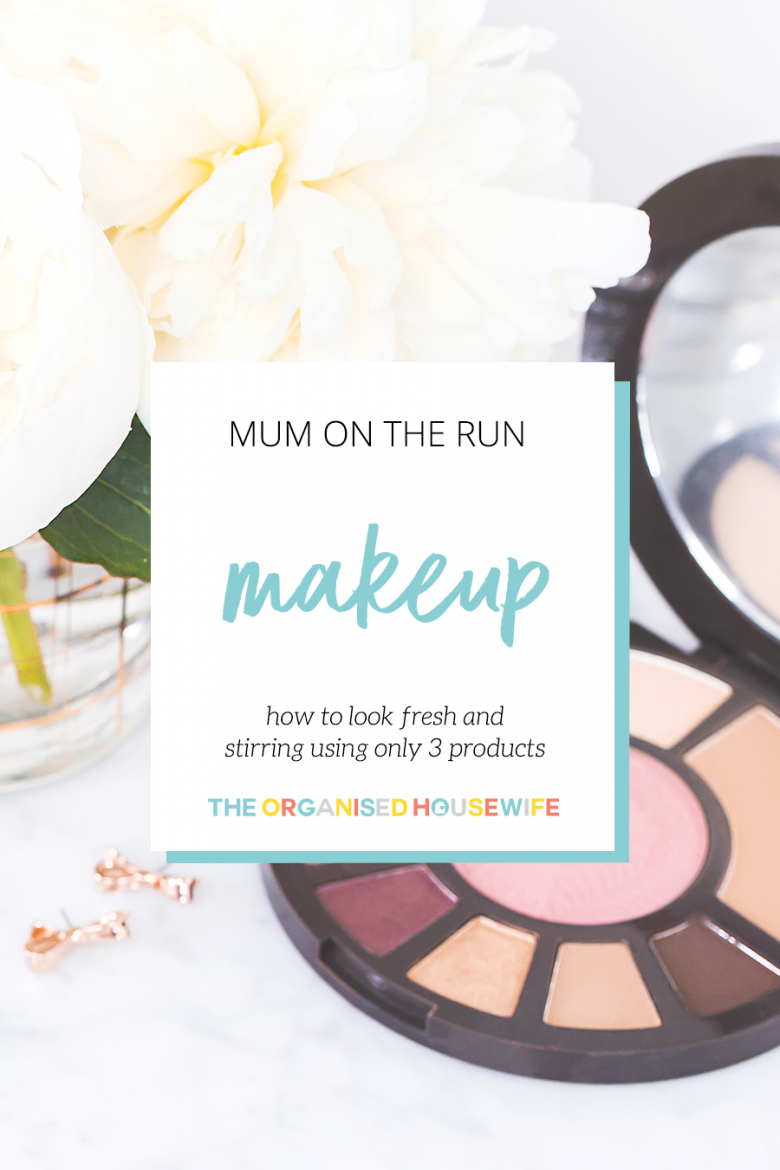 We all know what mornings can be like when you have what feels like a million kids screaming at you trying to find everything they need for school. You've barely had any sleep and all you have is five minutes to try and look semi-decent to get out the door.
I came up with this routine with that exact issue in mind and have used it on so many occasions. So here is how you can look fresh and awake using only 3 products – and no brushes or sponges are required. Best of all these makeup products will already be in your makeup bag so no need to pop out and buy more.
Step 1 – Complexion Using Concealer
After popping on some moisturiser, take your concealer and place some under your eye area, a bit on the middle of your forehead and any other areas that need a bit of coverage such as a blemish, pigmentation etc. For the under-eye area, you want to apply it in an inverted triangle shape…imagine that there is a line from the corner of your inner eye down to the crevice of your nose and then sweep your finger up from the crevice of your nose to the outer corner of your eye. Then using your ring finger blend the area within the triangle.  This won't make your makeup look heavier etc it is to blend it out in a way that lifts and brightens the under-eye area and gives you an instant radiant lift. You don't want to use anymore concealer than you normally do, it is purely the way that you blend it out with your finger.
Then using your fingers blend out the concealer on your forehead and any other areas of your face. If you are concealing blemishes or pigmentation for example, instead of using a sweeping motion to blend, pat it in instead using small circular motions until the edges blend in to your natural skin. This way you are keeping as much coverage as possible in the area that you need it.
Finally, with whatever product is left on your finger sweep this across both your eyelids. Again, it will naturally make your eyelids brighter and give the appearance of freshness and being awake.
Step 2 – Open Your Eyes With Mascara
Now that you have brightened your complexion, the next step is to open your eyes more which will literally make you look more awake. This is perhaps the easiest step when it comes to makeup – apply some mascara. But I don't mean just a little tiny bit – add at least a couple of good coats.
Apply one coat to each eye and when one has dried re-apply again to get a nice and even coating. Make sure you also get into the roots of your lashes as much as possible – this is for two reasons:
It helps make your lashes look longer.
It creates a fine line at the base of your lashes which creates some definition and helps to open out your eye.
Just to note, apply some mascara to your bottom lashes if that is what you normally do, just make sure you are using a mascara that will stay put and not smudge and recreate those dark circles again! There are two specific bottom lash mascaras that I love, one is MAC Extended Play and the other is Clinique Bottom Lash Mascara.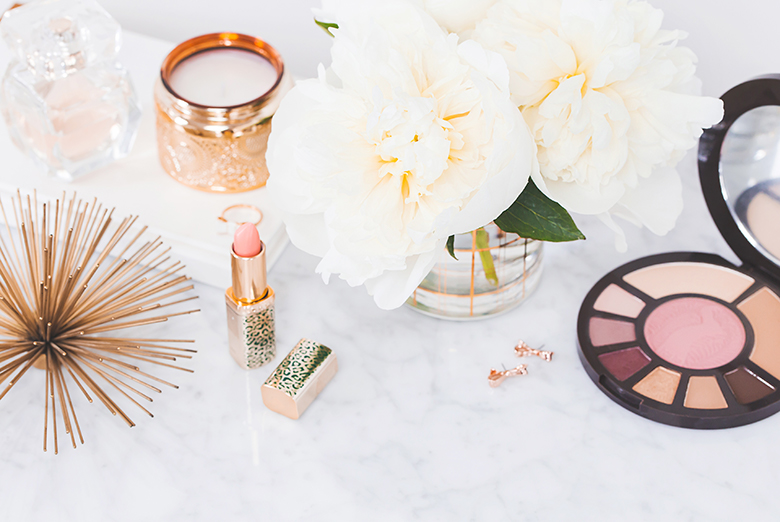 Step 3 – Add Some Lipstick And Blush
Next, you want to add a bit of colour and life back into your face by using a lipstick. You can take whatever colour lipstick that you would like, say a nude, a pink or even a red (just use a brighter colour a bit more sparingly). Take a little bit of your lipstick and pop a bit on your finger or straight onto the apple of your cheeks and use as a cream blush and blend out with your fingers. This will not only give a lovely flush of colour to your cheeks but also as it is a cream product, it gives a gorgeous natural no makeup look. As it is the same colour as what your lips will be it will also give a lovely put together cohesive look.
And lastly to apply some on your lips. You can get different levels of colour from a lipstick depending on how you apply it:
Sweep the lipstick across the lips – this will give you the opaquest lip colour and will look exactly like it should – lipstick on the lips.
Blot the lipstick (move the lipstick across the lips by press it down onto the lips – don't swipe across like you normally would) this will give a lovely stain/flush of colour finish. Perfect for someone that likes some colour but not the look and feel of full on lipstick.
Take a little bit of lipstick on your finger and then dab it across your lips to give just a subtle hint of colour.
So that is my quick 'Mum On The Run' makeup, and it can literally be done in minutes. If you have any quick makeup tips that could help other mums in the morning rush, I would love to hear them.