Make yourself a priority and begin practicing daily acts of self love by signing up to the 29 day 'Love You Challenge' this February.
Are you ready to make yourself a priority? To commit to falling in love with yourself a little more this month? I hope you answered yes because this 'Love You Challenge' is about to kick your self-love into overdrive!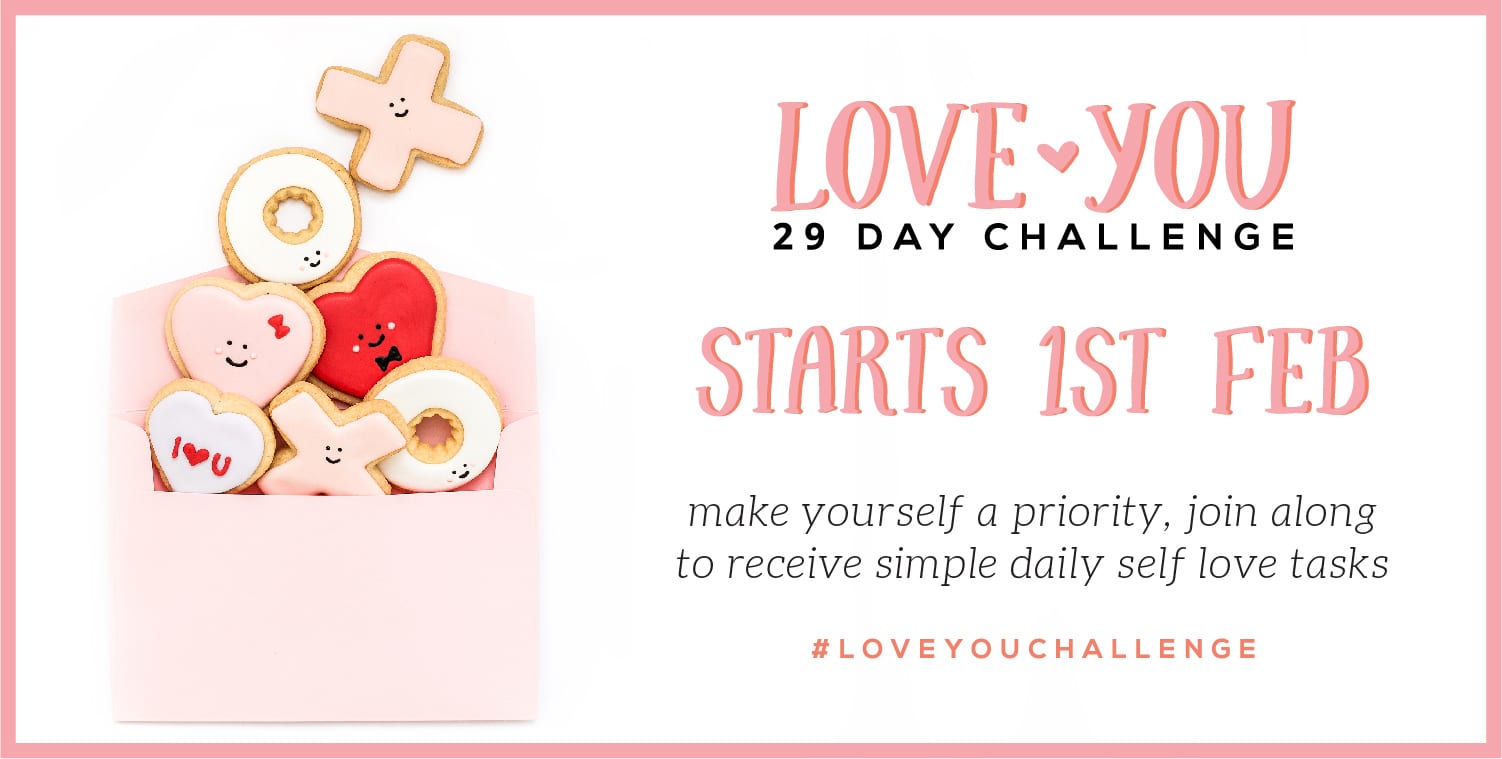 I recently realised most of us are forgetting to practice daily acts of self love. We care for our children, our partners, friends, and even our employers before we do a thing for ourselves! Whilst sending love to all those we care about is a gorgeous idea, it's futile if we're not sending it to ourselves first… which brings me to this challenge.
So what is the 'Love You Challenge'?
The 29 Day Love You Challenge starts on the 1st of Feb and is about doing small tasks, every day throughout February, that brings a smile to your face and helps you to learn to take care of yourself. Simple!
By registering below, you will receive a list of all 29 tasks as well as gentle morning reminders that prompt you to take the time to LOVE YOU.
How do I join in?
Pop your details in the registration box below, then get prepared to celebrate and adore yourself each and every day of February! I will send a daily reminder task direct to your inbox from the 1st of Feb, with an easy-to-do challenge that's set to make you smile.
Please share your efforts on social media with the #LoveYouChallenge, so that together we can inspire even more people to build the foundations for a loving relationship that will last a lifetime!
form shortcode: [activecampaign form=129]
WHY ARE YOU JOINING THE 'LOVE YOU CHALLENGE'?
---
Pin this image below to Pinterest!