Avoid disappointment, and sign up to get exclusive VIP access to the pre-launch orders for my 2020 Weekly Planner and Wall Calendar. I promise you'll be the first to know!
Don't miss out this year! Pre-launch orders will open in less than two weeks for my 2020 Wall Calendar and for the first time EVER, My 2020 Weekly Planner. These beautiful, inspiring, playful, unique, and classy little masterpieces are sure to run off the shelves – just like last year's calendar which sold out within two weeks of receiving them from the printers!!
DON'T MISS OUT! – To avoid disappointment this year, I have set up a mailing list that will give all those who subscribe exclusive VIP access to pre-launch orders. If you're not wanting to miss out this time round, please enter your details below, and then keep your eyes on your inbox… pre-launch orders will open to you very VERY soon. If you order your planner during the pre-order you are guaranteed a planner!
Here is what the weekly planner layout will look like inside. There are loads more pages included each month and the planner will include monthly tabs (not shown below) so you can easily find the month you're looking for. I will share all the details of the additional planner pages with you when we launch!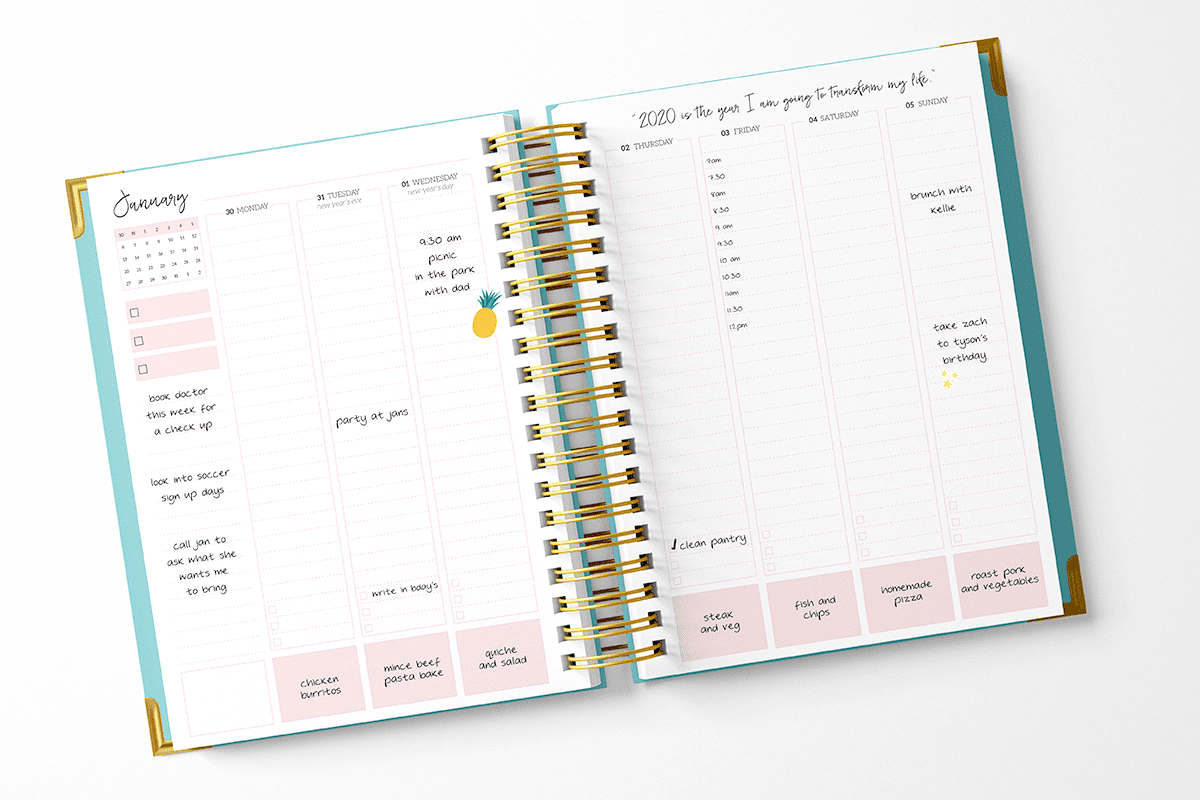 Meanwhile, here is a look at the 2020 Weekly Planner Covers. Cover names are Blossom and Signature (as in our signature 'The Organised Housewife' brand colour).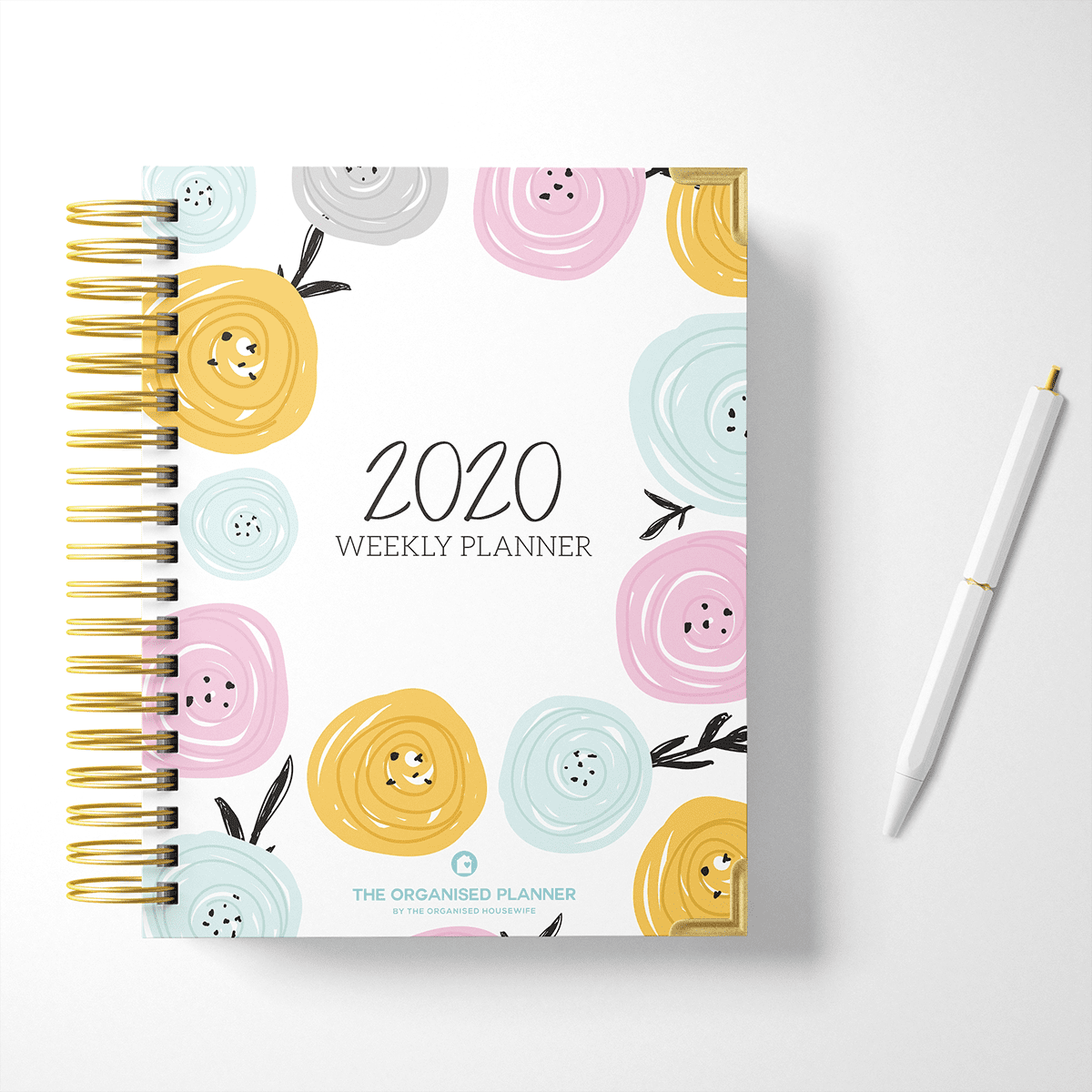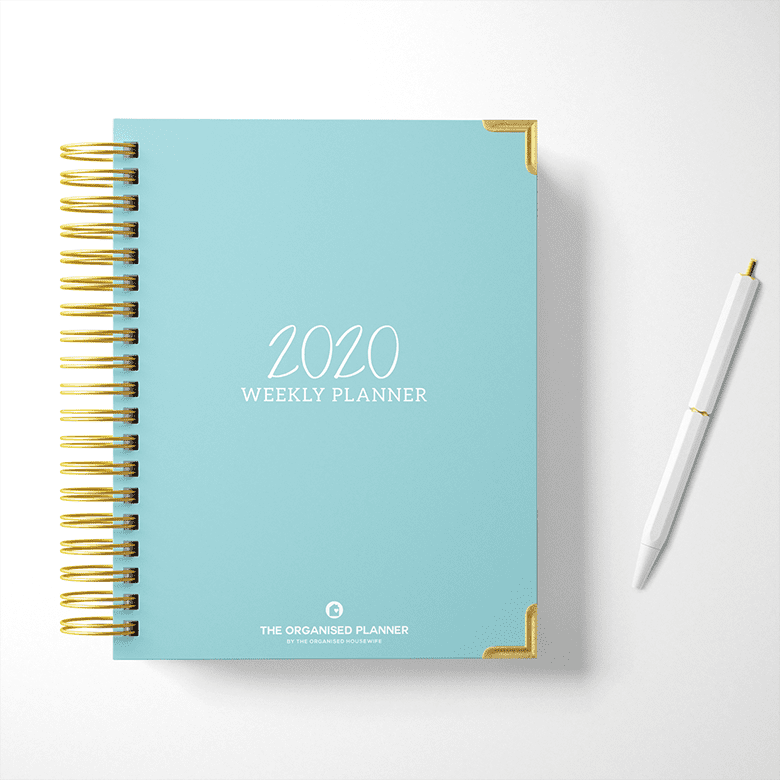 Don't be the one who misses out, enter your details and I'll make sure you're the first to know when pre-orders open!
WHICH WEEKLY PLANNER COVER DO YOU LOVE MORE?