Do you have a lot of clutter, do you feel overwhelmed by the mission ahead to clear it away?  Do you lose things not knowing where you put them?  Clutter not only makes your home look untidy it will make you feel miserable, has a negative effect on your mind and emotions.  Living like this will leave you with little energy or motivation leaving you feeling stuck going nowhere.  Clutter will continue to multiply if you don't create some organisation.
What is clutter?
Overfilled drawers
Piles of papers, old books or magazines
Too many clothes in the wardrobe
Huge pile of washing
Broken toys
Unwanted gifts
Unfinished projects
Pile of  'stuff' in the corner
Messy handbag
Things you no longer use
Sound familiar??  Keeping your area tidy and organised is possible, you will find peace, feel more relaxed and have a better outlook on life.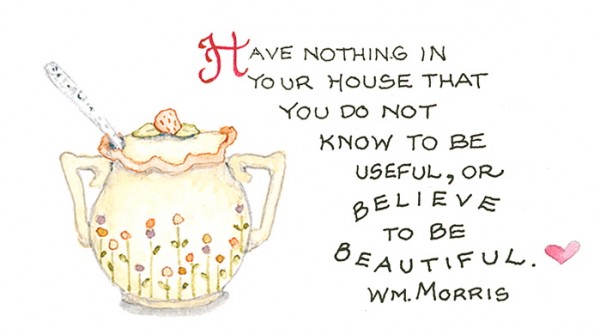 original image credit unknown
I've compiled a list of ruthless questions to help you purge your clutter.  Apply your clutter to this list to help you through your tossing process.
  PRINTABLE: Purge your clutter, instant download available from my shop here.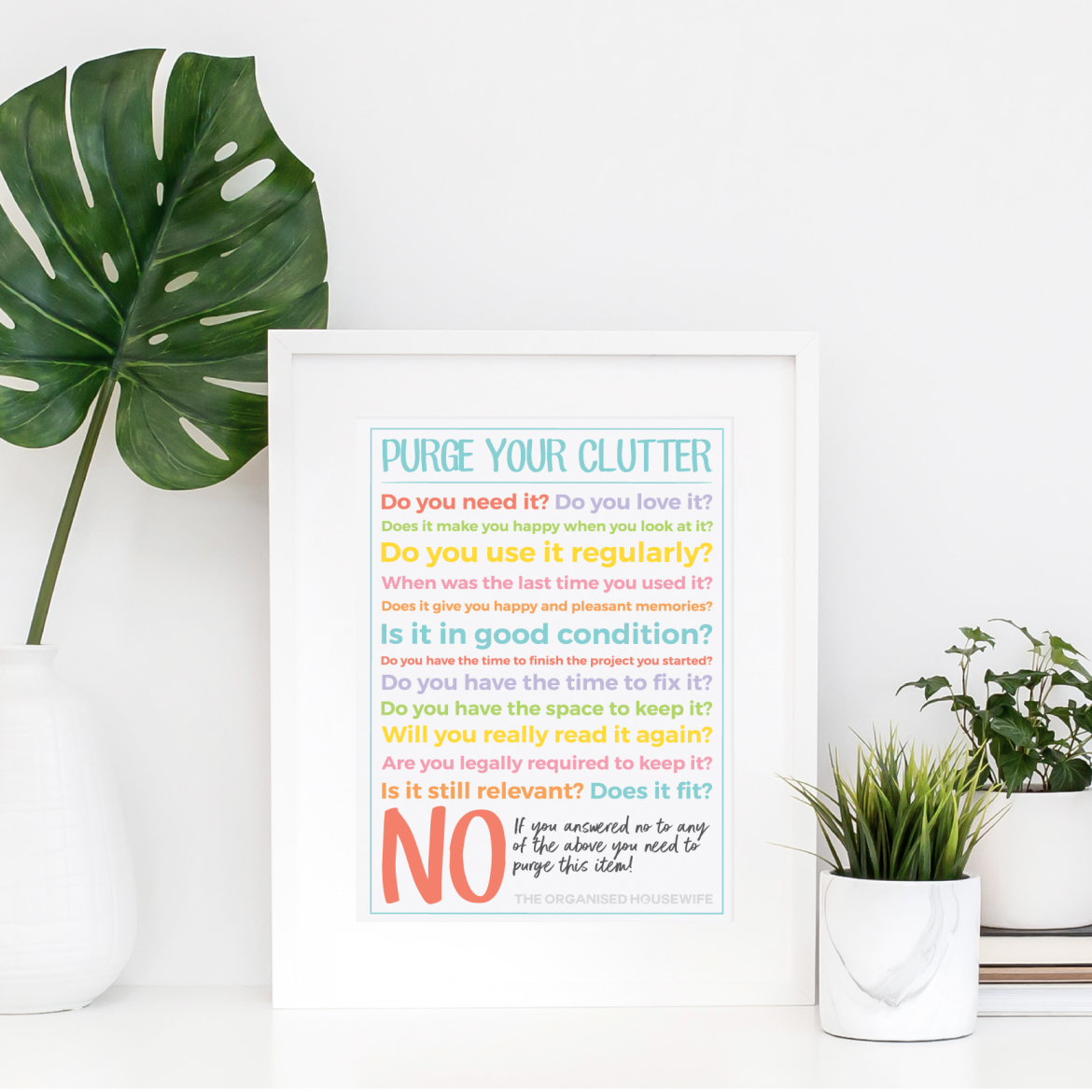 Now that you have determined what your clutter is, read 5 steps to clear your clutter.  I promise you it will be painless and you will be impressed with your new area!
Register for the 52 week declutter challenge, decluttering 1 thing or group of things from your home each week. I'll send you a link to your inbox each week sending you to the latest task.  Plus you'll also receive a copy of this print "Have nothing in your house that you do not know to be useful or believe to be beautiful – William Morris" And a bonus create your organising goals printable too!!