I tackle the topic of reusable sanitary products with my honest review of ModiBodi's eco-friendly and leak-proof period underwear.
I'm sure we all aren't huge fans of 'that time of the month'.  I give it a few names, "Aunt Flo" has come to visit, or if I am in a mood, it's "Shark Week".  I am loving how we are all trying our best to become eco-friendly and reduce land waste – but have you considered taking it a step further by using less pads and tampons? How you ask? There is a new option! Read my very honest and very candid review on the new period underwear range.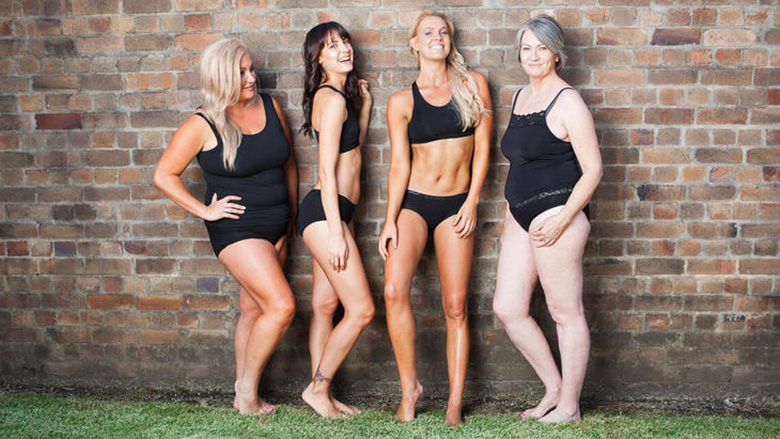 I recently received some underwear samples from ModiBodi who wanted me to try out this special underwear designed specifically for that time of the month that all women have to deal with. As I've aged, when 'Aunt Flo' visits, my body has reacted to it differently to my younger days, and now they are more painful and heavier. That's why I can honestly tell you that when I got these undies in the mail, I thought eew gross!!! But I tried them and I'm so glad I did as I was pleasantly surprised. If you're giggling at me right now, I don't blame you because this is not the usual kind of thing I write about, but I'm so impressed with them, that I bought some for my teen girls to use too.
Disclosure: Please note this post shows photos of ladies in their underwear, all images from Modibodi and no…. I have not shared a photo of me wearing them, so you won't get a shock lol. Also, this is not a sponsored post, although I do receive a small commission if you do decide to purchase some using this link.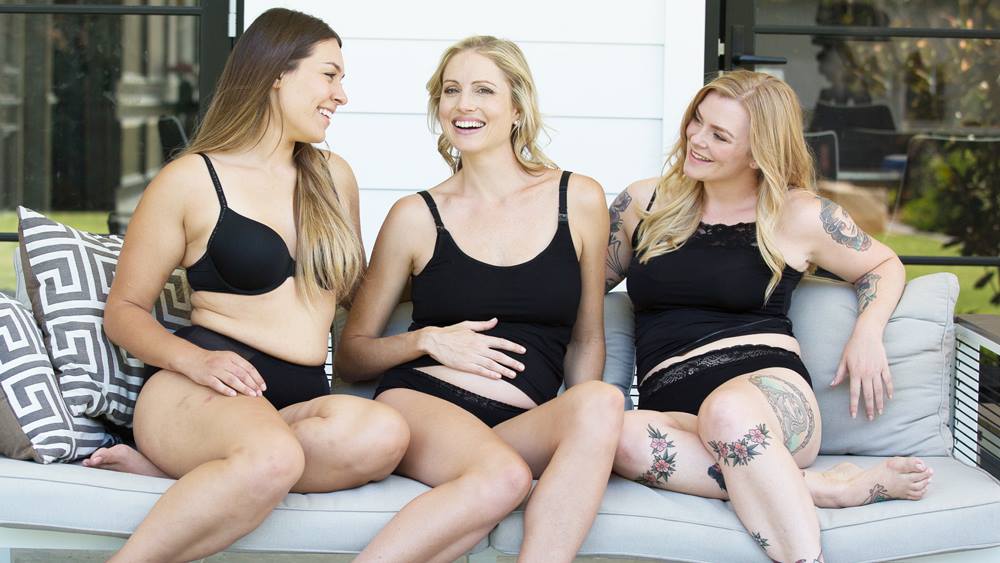 THAT SCARY WORD PERIOD
I was so reluctant about these pants and thought it was really gross to try them out for myself, but in the name of giving everything a go and wanting to give you my thoughts about them, I got over my inner thoughts, and… I actually really like them for the lighter days at the beginning and end of my cycle. I'm not game enough to use them when I'm at my heaviest cycle time, as I think it's more of a mental thought thing, rather than them not working, but I am definitely happy with how they have worked for me so far. They come in four different kinds of linings too which include:
1. THE PERIOD AND PEE-FREE FRIENDLY ONE – for modern periods with heavy discharge and bladder leaks
Made super-slim – only 3mm thick – hard to believe their Modifier Air Technology holds up to 20ml or 2 tampons worth.
Top Layer – quickly wicks away moisture, fights bacteria and stops smells, so you stay dry and fresh.
Middle Layer – safely absorbs fluid and locks it away (2.5-20mls depending on the flow).
Bottom Layer – is extra waterproof protection, so you're super secure.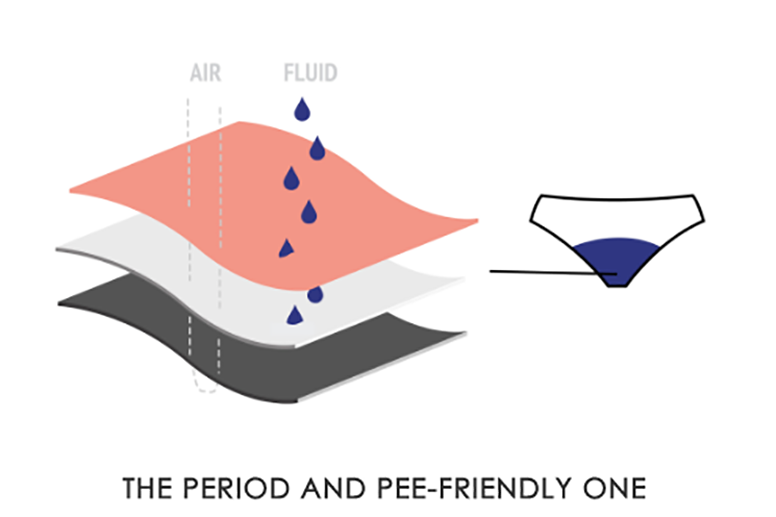 2. PERSPIRATION AND PONG PROOF ONE – for getting hot and gloriously sweaty and never smelly LOL
Made for hard workouts and hot days. The lining has Modifier Air Technology in combination with breathable, moisture-wicking fabrics, so you stay cool and dry.
Moisture-Wicking Layer draws sweat and discharge away from the source and fights bacteria to keep you fresh.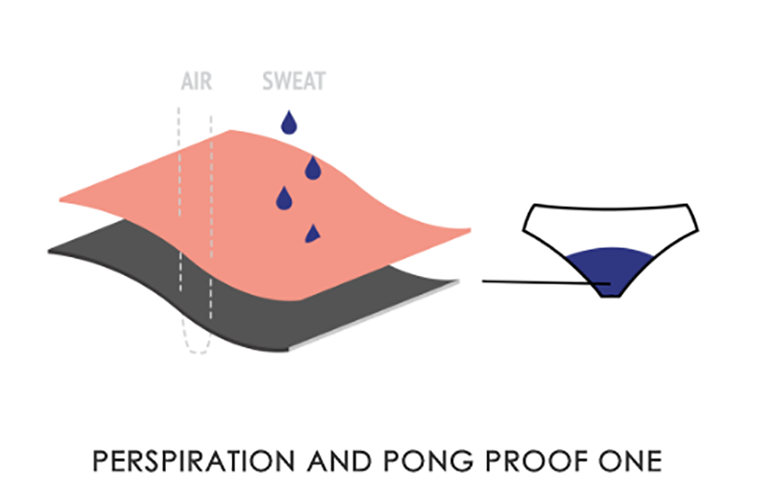 3. THE PERIOD AND PEE-FRIENDLY FOR THE BEACH OR POOl – for dips in the pool & laying in the sand
Has Modifier Swim Technology and dries fast and can hold up to 10ml or 1 tampons worth.
Top Layer – fights bacteria and stops smells.
Bottom Layer – is extra waterproof protected, with water repellant fabric which dries 3 times faster than any other swimmers.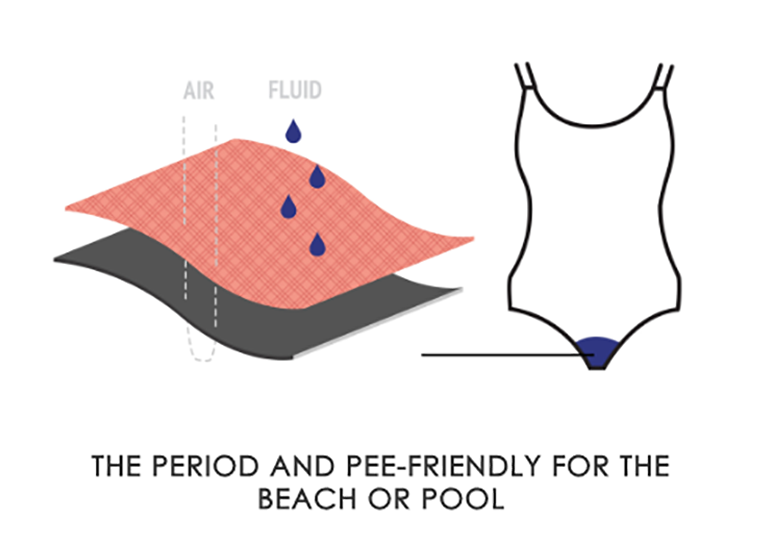 4. FOR LEAKY BOOBS, HUNGRY BUBBIS AND SOCIAL MUMMIS – for feeding hungry bubs & leaky boobs
Has Modifier Technology and can hold up to 10ml, which is 2 teaspoons per breast cup.
Top Layer – quickly wicks away moisture, fights bacteria and stops smells.
Middle Layer – safely absorbs fluid and locks it away.
Bottom Layer – extra waterproof protection.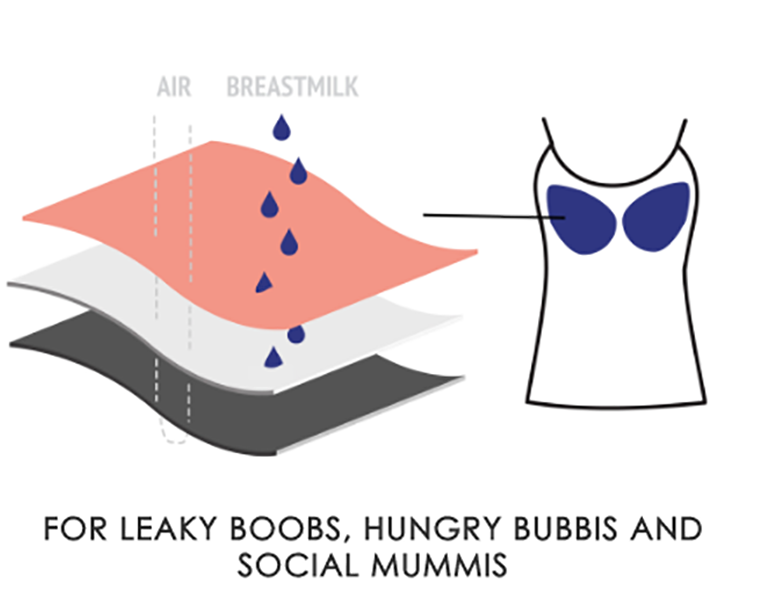 As you can see, they're actually quite pretty undies. They definitely look different to what I was expecting when I opened them, even the ones for the breastfeeding mums look quite complimenting. Nice work ModiBodi.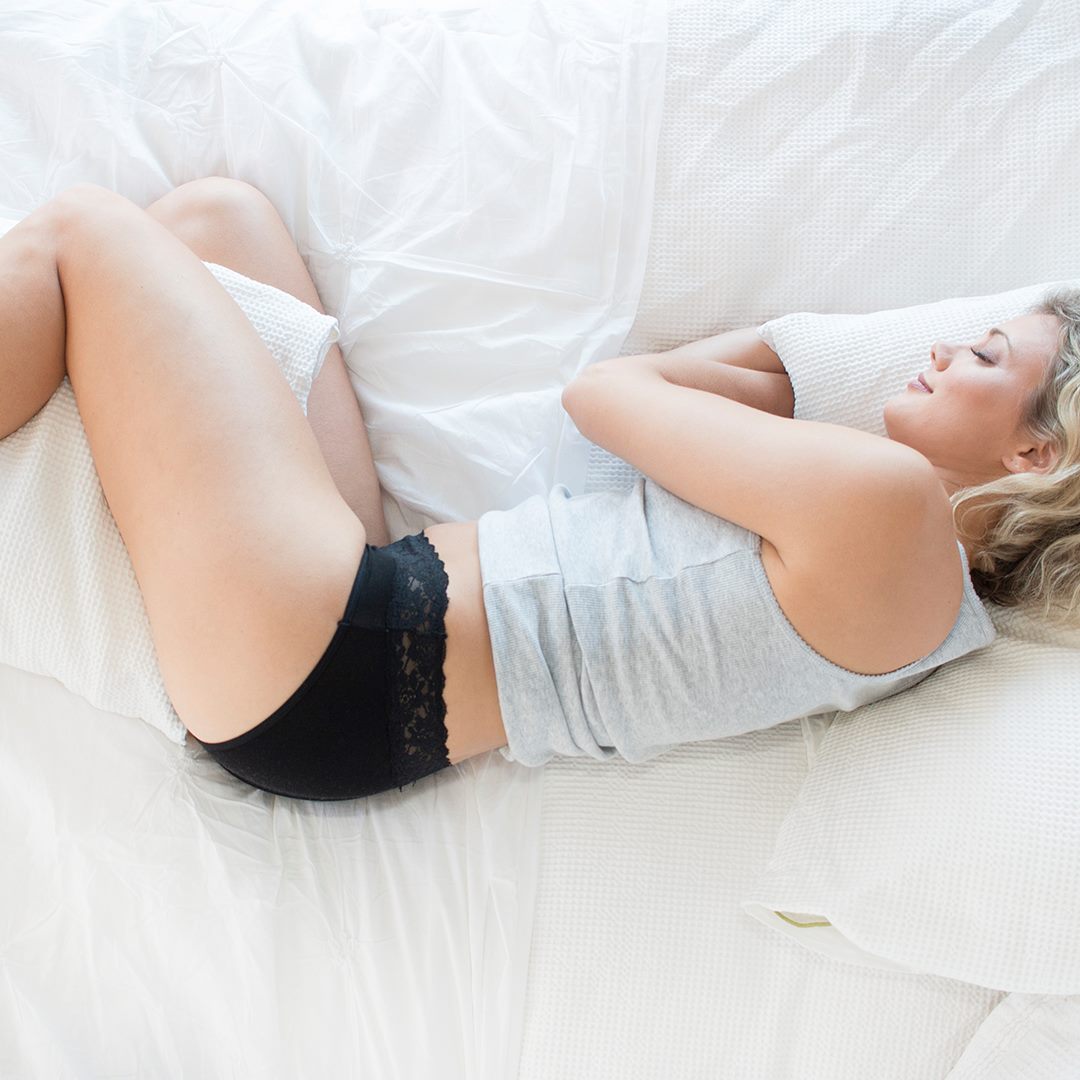 They come in a range of different styles to suit any size.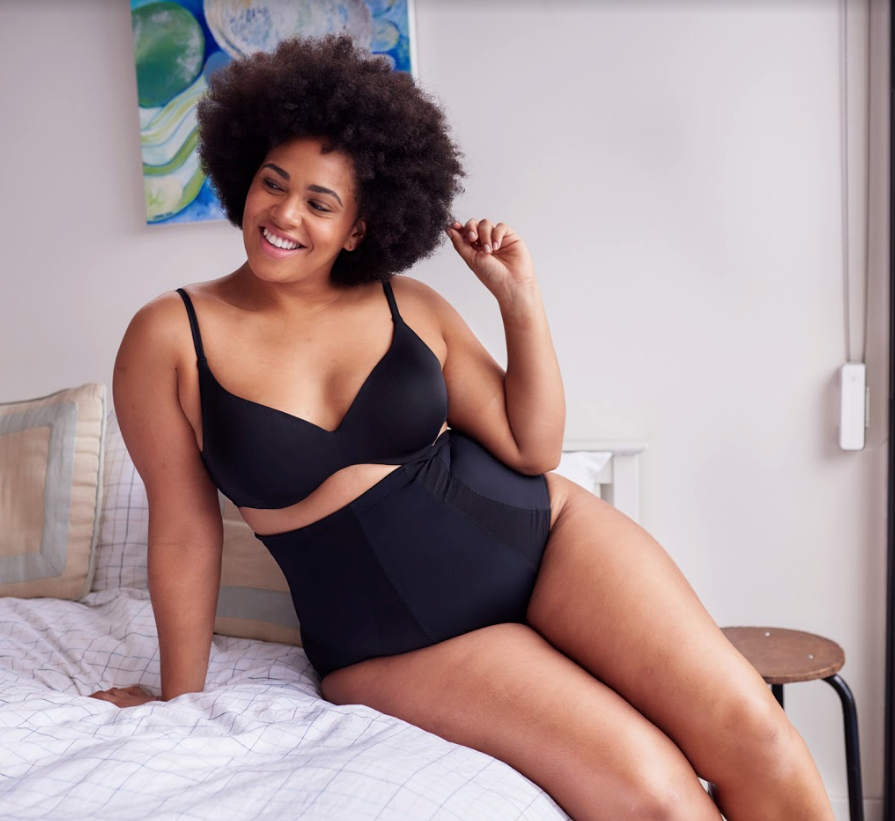 My preference is the Classic Bikini. I find it super comfortable, and it doesn't ride up.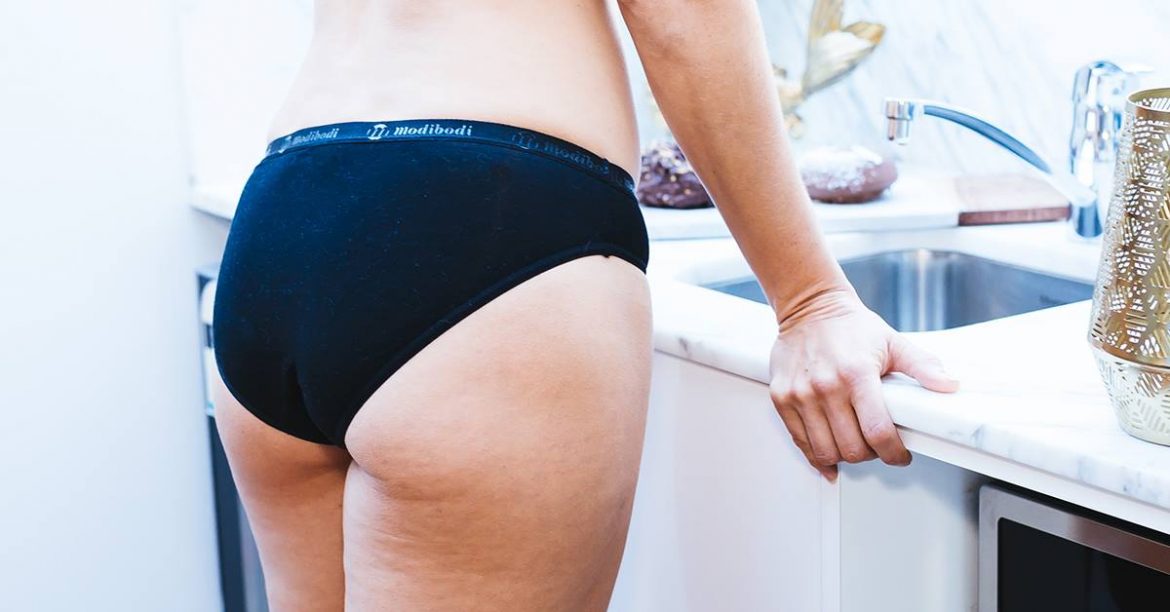 HOW TO CLEAN THE PERIOD UNDERWEAR?
I clean mine in the shower, as I take them off and let them run over the drain with the cool shower water rinsing it.  I then wring it out and put into my regular wash. They are bleach free too because every smell and leak is fully absorbed into them and then washed out. Use a cold wash on them and they come out good as new.
Quick Tips from Modibodi:
Hang your maternity singlet from the bra straps to avoid stretching the fabric
Use a laundry bag to wash your Modibodi garments. Natural fibres wash well, but don't like zippers!
No fabric softeners and strong detergents eg. stain removers! It breaks down the hi-tech function of the garments and also reduces the durability of the fabrics and trims, so they won't last as long.
Once dry, store your Modibodi garments in a dry laundry bag for extra protection (just like your winter jumpers) – as they are made from natural fibres such as wool, little nasty bugs such as silverfish do like to take a bite!
For more information on how to care for the garments, head over to the Modibodi Blog.
  CHECK OUT: the ModiBodi Range here.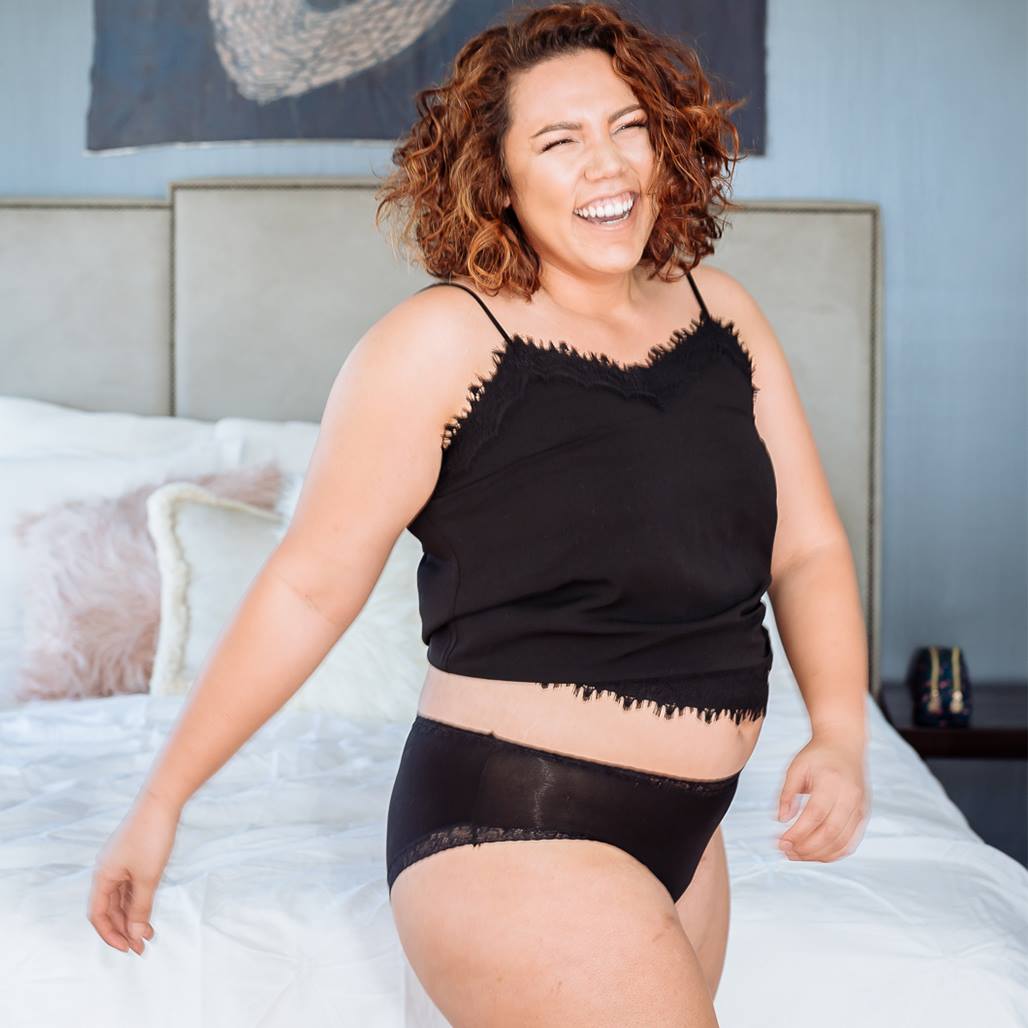 FREQUENTLY ASKED QUESTIONS ABOUT THESE PERIOD UNDIES
When I shared with my friends that I have tried these undies, they asked me a few questions as they were really curious and I've researched the Modibodi site for some of the answers too:
Does it feel like your wearing a nappy? No. Although the crotch does have extra padding, I've never felt uncomfortable.
Do I need to wear a pad or tampon when I wear them? Depending on your flow, Modibodi underwear can be a total replacement for disposable feminine hygiene products (panty liners, pads, tampons) OR can work in conjunction with them. It's all about knowing your flow, and which absorbency level suits you best. On my lighter days  I don't wear anything extra.
Would these be good for teens? Yes. Unfortunately, I have heard stories of poor girls sitting at school and must have experienced some overflow with regular undies and it's leaked through to their uniform.  The ModiBodi underwear's moisture wicking, absorbent, stain and odour resistant technology is an amazing back up to ensure they'll never have to fear a period leak. And… it's hard for girls even us as adults to predict exactly when our periods will arrive, you could wear the underwear as a failsafe way to avoid the most humiliating of circumstances.
Are they good for light bladder leaks?  Yes!  They are breathable, odour resistant, super absorbent, leak proof , stain resistant, and wick moisture away from your skin so you feel dry and fresh all day.
I sweat a lot, could these help? Yes! All of ModiBodi's products are great for sweat but in particular, the Modifier Air range were made for perspiration relief only. They are antibacterial, odour resistant and the top layer is moisture wicking moving sweat away from your skin, so you can feel dry and fresh no matter how hot it gets.
What other names do you call your period?
---
Pin this image below to Pinterest!